Collecting
action figures
is an international hobby. Some rare action figures sell for thousands, so it is not surprising that many consider searching for and collecting rare action figures an exciting hobby. In some cases, manufacturers produced and released only a few figures for purchase. Other action figures from toy lines based in the United States and produced overseas never made it to Europe or the United States, making them equally rare. Consumers should get to know some of the rarest action figures available so they can add them to their collection.
Glasslite, a toy manufacturing company in Brazil, made the MacGyver action figure in 1994, one year after the show was cancelled. The MacGyver action figure measures 9.5 cm and looks somewhat generic. However, that does not discount the fact that it is the only MacGyver action figure in existence.
---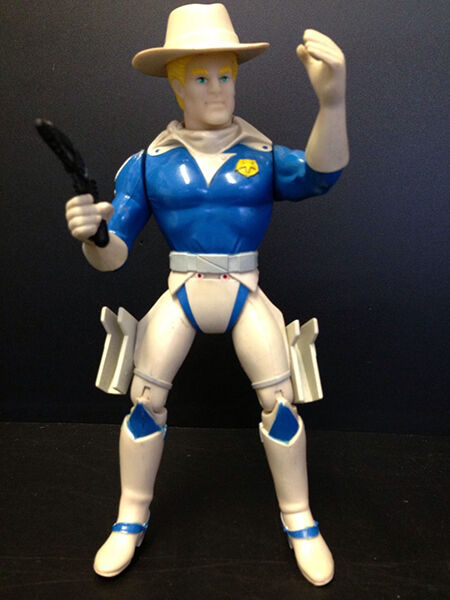 Galaxy Ranger action figures are from a 1980s animated show titled "The Adventures of the Galaxy Rangers". It was one of the first Western cartoons combined with Japanese animation to make for an exciting space cowboy show. The show was not much of a success; however, a few action figures, manufactured by Galoob, made it to stores in Europe in 1986. While not very expensive, they are difficult to find, making them a good addition to any rare action-figure collection.
---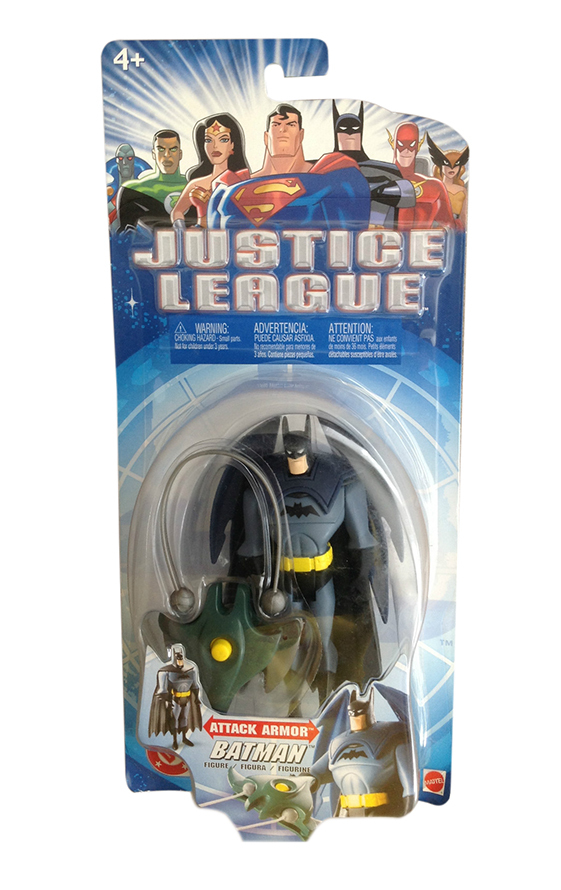 Attack Armor Batman is one of the rarest and most expensive Mattel Batman figures ever made. Only Europe and Australia saw its release in 2004. What makes Attack Armor Batman unique is his special H-hinge hip and other high-quality articulations. He has a small head similar to the art of Simon Bisley with a light and dark blue colour scheme.
---
| | |
| --- | --- |
| 4 | El Capitan Rayo - Super Powers |
El Capitan Rayo came into existence when one South American toy company decided to create its own superhero sometime between the late '80s and early '90s. He resembles Superman but has the Flash symbol painted on his chest instead of Superman's classic "S". His packaging explains that he can fly and blast lightning.
---
| | |
| --- | --- |
| 5 | Laser Power He-Man and Laser Light Skeletor |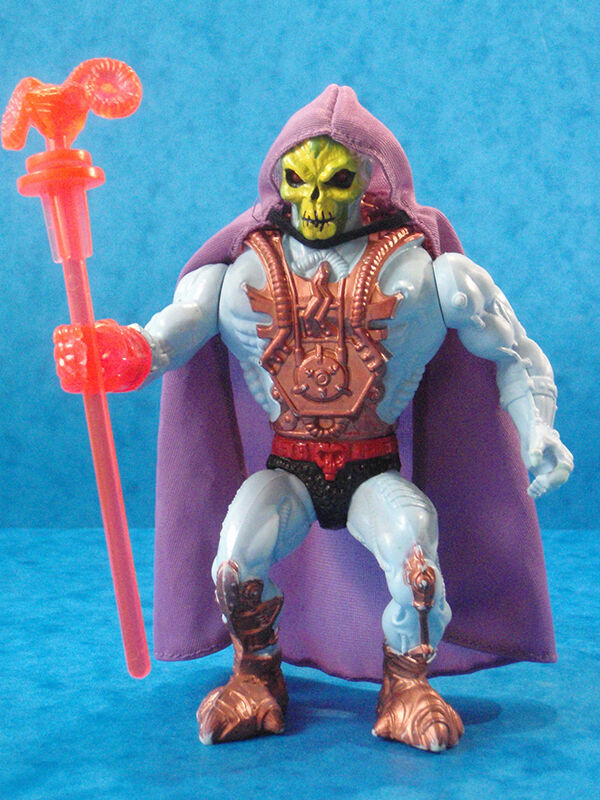 Both the Laser Power He-Man and Laser Light Skeletor came out in 1988 as the last few members of the vintage Masters of the Universe line of action figures. Both of the figures use one AAA battery to light up their laser features. Laser Light Skeletor's eyes and Havoc Staff light up, and Laser Power He-Man's sword lights up.
---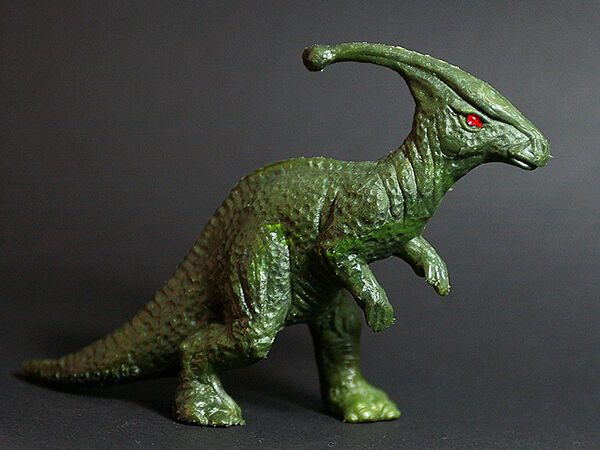 Dinosaucers was a show that became somewhat popular during the 1980s. The show was about two races of dinosaur aliens that were at war on Earth. Galoob thought up and prototyped Dinosaucers action figures, but the show never gained enough popularity to make it worth releasing them. Galoob sold the prototypes to Glasslite in Brazil, and the company manufactured and released five of the eight figures.
---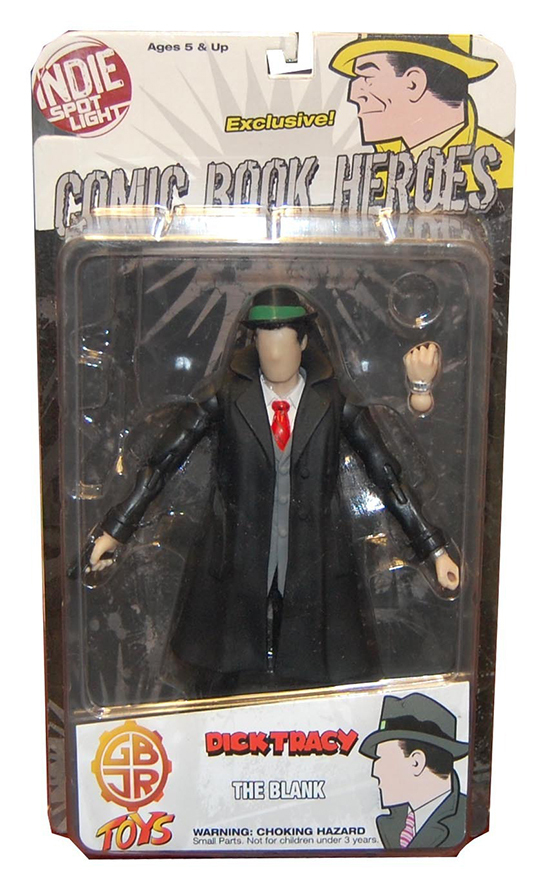 The Blank from Dick Tracy by Playmates is another sought-after action figure. Released later than the other Dick Tracy action figures because of a removable mask that would give away important information not yet revealed in the series, the Blank never made it to the United States market. Instead, only 3,000 Blank action figures sold in Canada at Sears in 1990.
---
---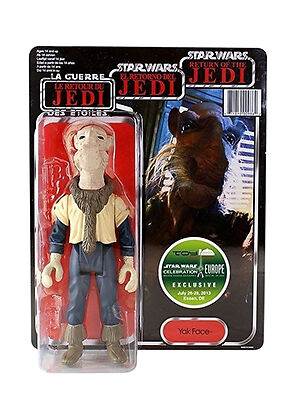 Yak Face was one of the Star Wars characters that frequented Jabba's palace. This action figure saw production in the United States in 1985, just before the cancellation of the Star Wars line of action figures. Instead of disposing of the few Yak Face figures already produced, they shipped to Europe.
---
| | |
| --- | --- |
| 10 | Vlix - Star Wars Droids |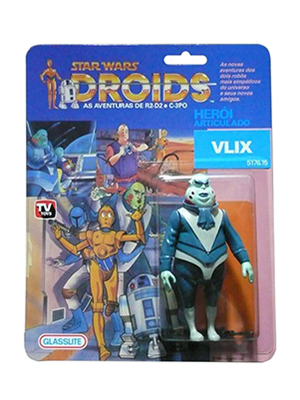 Vlix of the Star Wars Droids sells for thousands despite not being a well-known Star Wars character. Again, due to lack of popularity, the prototype for Vlix sold to Glasslite in Brazil, who created the action figure based on a character in the short-live cartoon "Star Wars: Droids".
---
How to Buy Rare Action Figures on eBay
eBay is the perfect place to search for rare action figures. eBay has a large selection of collectors' items from around the world. Shoppers can browse through all action figures available by typing "action figures" into the eBay search bar, or they can type in specific collectors' items to see what is available. Whatever action figure collectors are looking for, eBay is a good place to search for it.