Road bicycles
are just one of many different types of bicycles, named based on their design and build. Unlike other bicycles, manufacturers build road bikes with casual cyclists in mind, with components geared toward riding on paved roadways and maintaining their speed over longer distances. While other types of bicycles are popular for riding off-road in rugged terrain, road bicycles are a must-have for the serious cyclist who enjoys riding longer distances. Sometimes referred to as touring bikes, these bicycles often include multiple gears and narrow tyres to facilitate faster, smoother travel, and each has specific design characteristics to research before buying.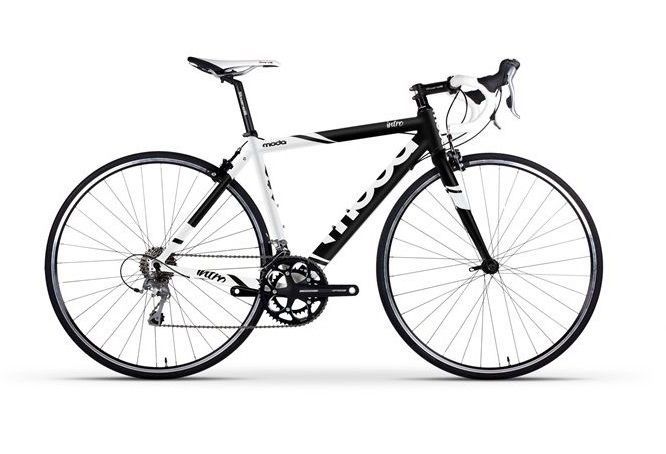 The Intro features a lightweight aluminium frame with a high modulus carbon fork. The Moda Intro is available in lengths of 52.3 cm and 55.5 cm, and uses a 10-speed Shimano Tiagra gear set and a compact FSA Omega 50/34 chain. Its aluminium frame and Barelli alloy seatpost, stems, and handlebars contribute to the bike's lightweight construction.
---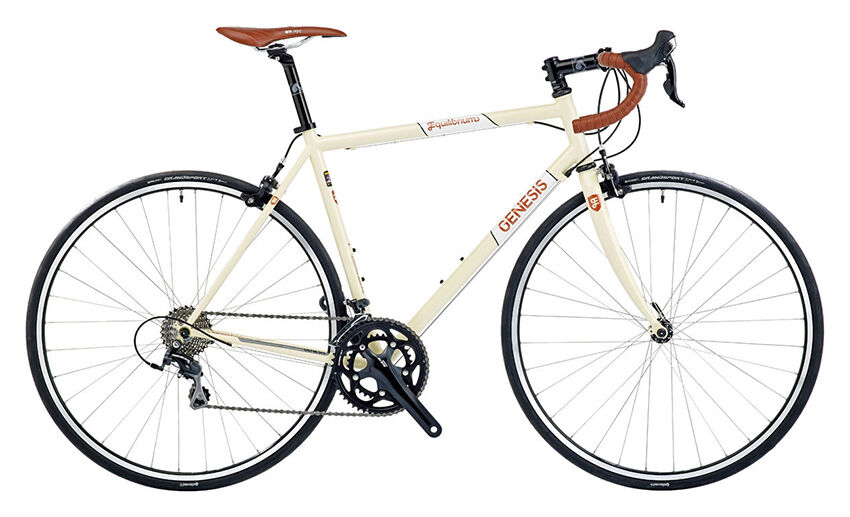 The Genesis Equilibrium 20 features a carbon alloy fork and lightweight frame. The company uses a heat treatment process on the frame that increases its tensile strength, while helping to minimise the bike's weight. Other features of this bicycle are the Grand Sport continental racing tyres, compact handlebars, and Shimano gears and brakes.
---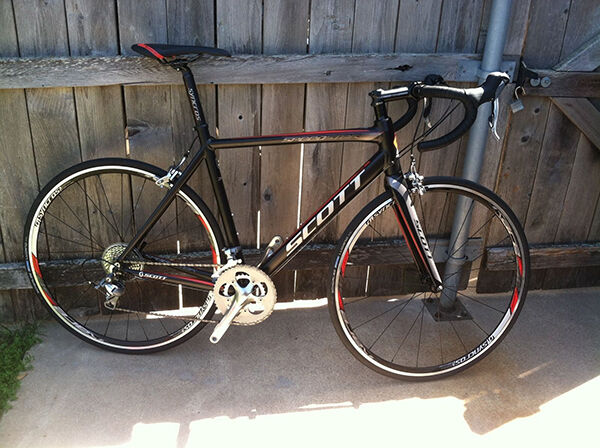 The Scott Speedster 30 features a double-butted alloy frame with a carbon alloy fork and Shimano Tiagra chains and gears. The bike's Syncros Race rims and Schwalbe Lugano tyres help provide a smooth ride, while the Tektro brakes increase stopping power. The overall aerodynamic design of the Scott Speedster 30 provides speed and comfort.
---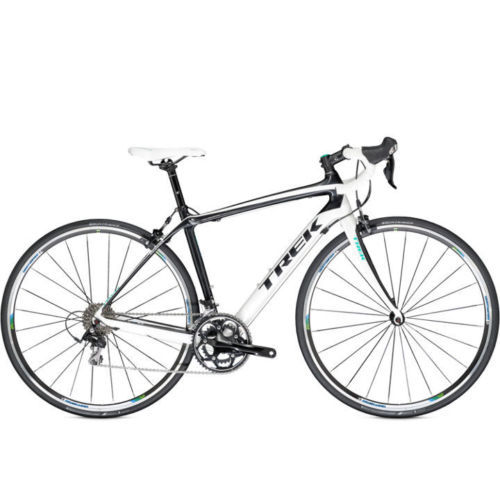 The Trek Domane features a 200 series Alpha aluminium frame and is available in sizes that range from 50 cm through 64 cm in length. The rims, brakes, and wheel hubs are also aluminium, providing for an overall lightweight bicycle designed for long-range touring.
---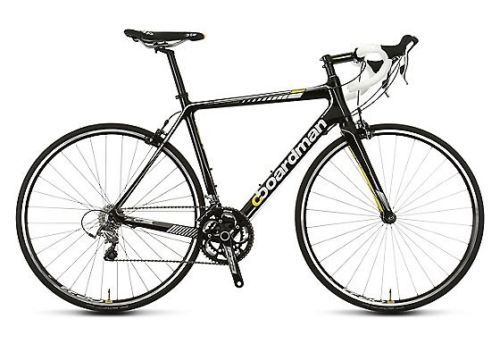 The Boardman Team bicycle does double duty as both a racing bicycle as well as a road bike. The Boardman Team features a compact chain set and multiple gears that make it simple to climb hills while riding. The rider also benefits from the tapered carbon fork, which allows for more precision steering.
---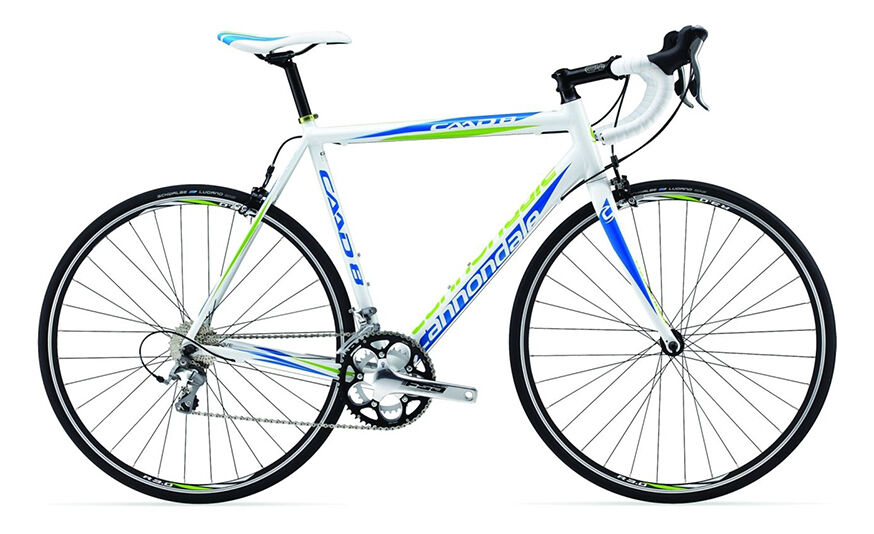 The Cannondale's CAAD8 road bicycle offers high performance in an entry-level package. The CAAD8 provides one of the lightest weight frames in the road bike category with its optimised alloy frame and carbon fork. Unlike other road bikes, the CAAD8 features Cannondale's double-pass smooth weld technology that makes the frame strong and eliminates weaknesses left by traditional welding.
---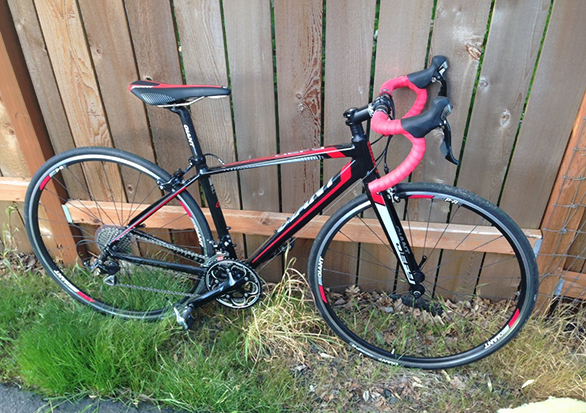 Many cyclists consider the Giant Defy 1 a perfect road bike for both beginners and experienced bicyclists due to the bike's combination of design and components. For instance, the company builds the frame with Aluxx SL-grade aluminium. Likewise, the fork utilises carbon composite with an aluminium steerer, making the Defy 1 a lightweight bicycle with good performance.
---
Ribble designed the Sportive 365's carbon frame with road geometry. The company introduced a taller head tube with improved shape in order to offer the rider with more control and comfort. Adding to the comfort of the Sportive 365 is the cork embossed handlebars and Selle Italia X1 saddle seat.
---
| | |
| --- | --- |
| 9 | Specialized Allez Compact |
As an entry-level road bike, the Specialized Allez Compact bicycle offers a range of features, not only for beginners, but also for experienced bikers. It features Axis Classic rims and hubs with a pair of Specialized Espoir Sport wire bead tyres, and Tektro dual-pivot brakes on both front and rear. The frame and fork, made from aluminium and alloy, makes for a lightweight and sleek ride.
---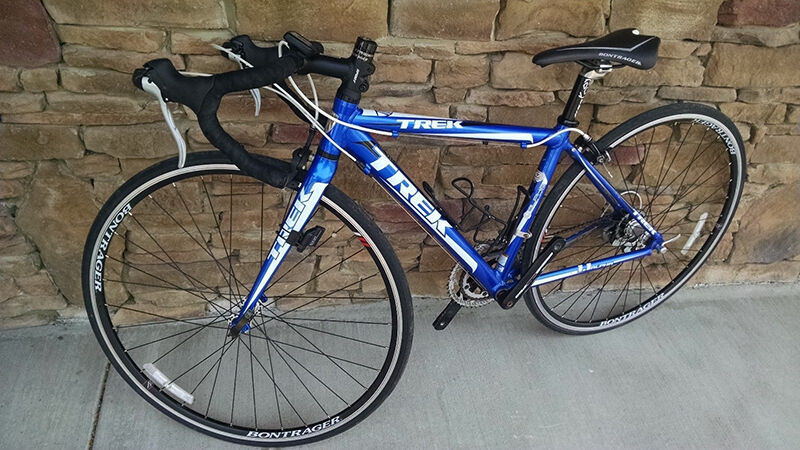 The Trek 1.1, available in a number of sizes from 47 cm to 62 cm in length, is a compact road bike that features 100 series Alpha aluminium throughout the frame, including front and rear brake assemblies and hubs. The lightweight design includes aluminium and nylon pedals.
---
How to Buy Road Bikes on eBay
Consumers have many choices when buying road bikes on eBay. The key things buyers should keep in mind while looking for a quality new or used bicycle is the size of the bike's frame and the type of construction components, including brakes and gears. By using eBay's search function, available throughout the site, consumers can locate and purchase the perfect bike with just a couple clicks of the mouse, and sometimes even get free postage from some sellers. Buying a road bike on eBay is a good way to experience the thrill of cycling and touring over the open road.