A
thermometer probe
is an essential element for any successful barbecue. Packed with modern design features, these grilling accessories help consumers master the art of grilling meats and vegetables, whatever their level of expertise may be. Besides being tastier, properly cooked meats are also healthier. Improperly cooked meat is not only a waste of money, but a health hazard. While professional chefs would never dream of barbecuing without using a meat thermometer, amateurs sometimes have a harder time realising the importance of these items. Grilling enthusiasts can greatly benefit from learning about the top thermometer probes available on the market today.
| | |
| --- | --- |
| 1 | SuperFast Thermapen Professional Food Thermometer |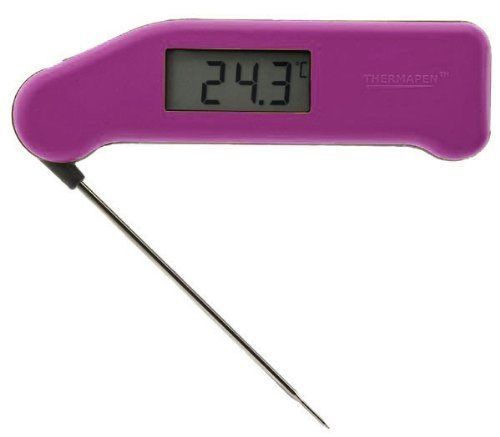 The Super-Fast Thermapen is extremely popular among gourmet chefs, cooks, and food managers in many different parts of the world. This foldaway probe fits inside a pocket, and it features waterproof seals to protect it from spills and wet hands. Additionally, its "Biomaster" additive makes it very resistant to the unwanted growth of bacteria. Worthy of its name, this Thermapen thermometer reads temperatures in less than 3 seconds. Extremely durable, it has a minimum life expectancy of 1,500 hours.
---
| | |
| --- | --- |
| 2 | Hanson Meat/BBQ Thermometer Fork |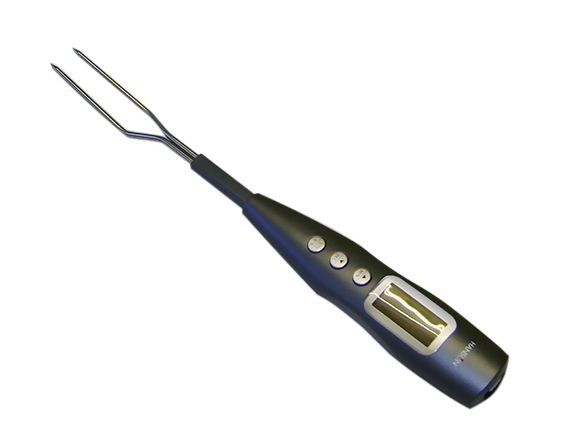 This Hanson thermometer conveniently beeps when food reaches the target temperature. Featuring a large digital display, this BBQ thermometer offers a foldable hook and a one-hour countdown timer. This versatile thermometer's backlit screen also displays the ambient temperature.
---
| | |
| --- | --- |
| 3 | Mastrad BBQ Fork for Fish and Meat |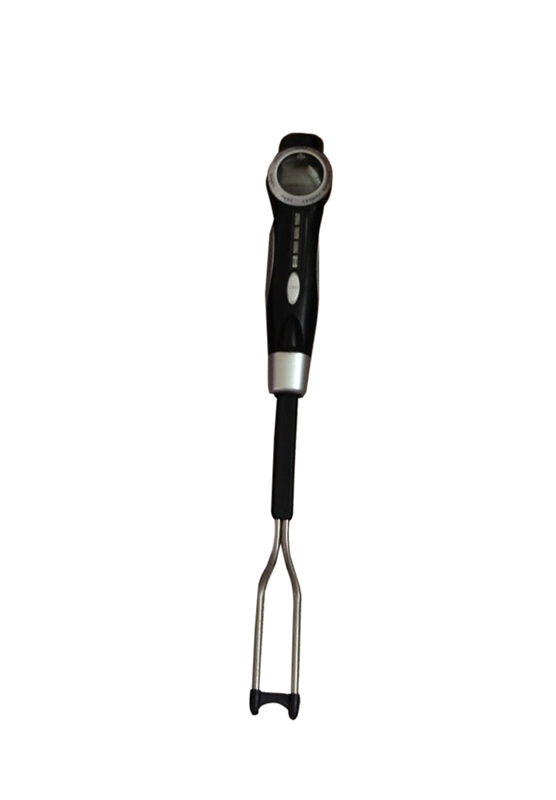 This Mastrad thermometer is ideal for use in both indoor and outdoor cooking. Featuring a fork-style probe, a waterproof body, a backlit display, and an additional light, it is one of the most complete thermometers in the market. The display has indicators for very rare, rare, medium, and well-cooked stages, which vary depending on the meat selected.
---
| | |
| --- | --- |
| 4 | DIGIFLEX Digital LCD Food Thermometer Cooking Probe |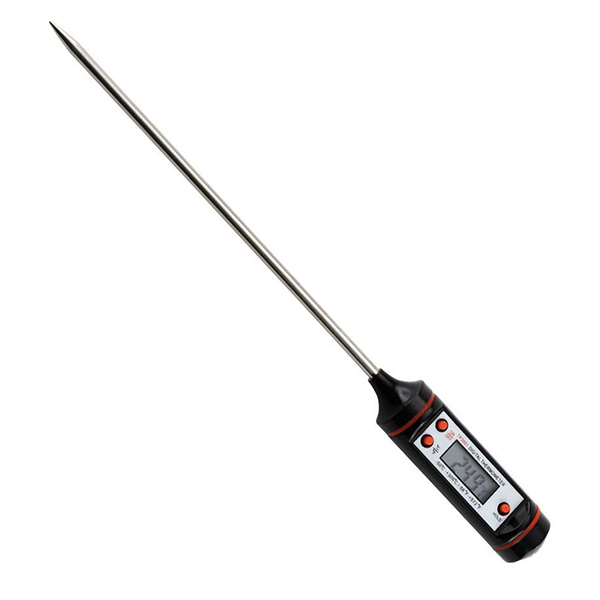 The Digital LCD Food Thermometer Cooking Probe from Digiflex features a stainless-steel sensor probe and an LCD display, which is extremely easy to read. Offering readings in both Fahrenheit and Celsius, this thermometer covers a range of -50 degrees Celsius to 300 degrees Celsius, and -58 degrees Fahrenheit to 572 degrees Fahrenheit. Besides being a great meat thermometer, it is also suitable for refrigeration, food processing, and pharmaceutical uses.
---
| | |
| --- | --- |
| 5 | DMD Digital LCD Food Thermometer Cooking Probe |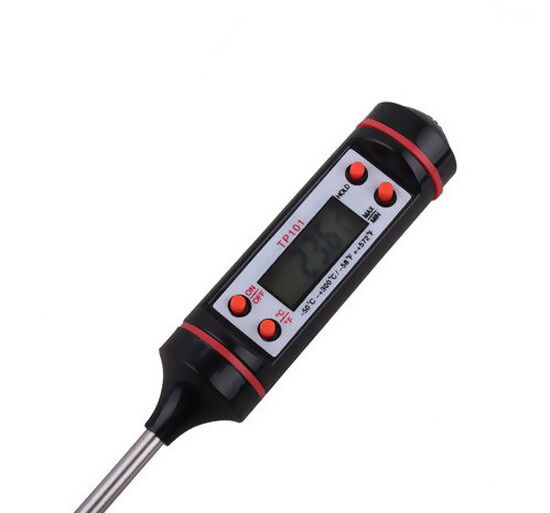 This Digital Thermometer by DMD features a long stainless-steel probe and a waterproof body. It is easy to read thanks to its convenient display, and users can set it for either the Fahrenheit or the Celsius system, so it is extremely versatile. This thermometer is also very accurate and easy to clean.
---
| | |
| --- | --- |
| 6 | ETI Eco Temp Thermometer Digital Thermometer |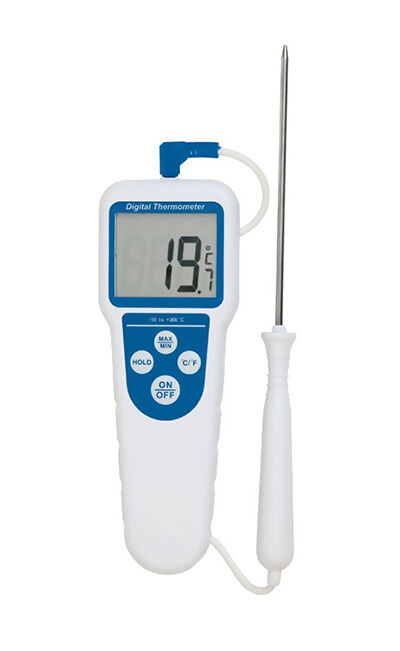 This digital thermometer by ETI features a detachable penetration probe and an extremely compact housing. With a sizable LCD display and an auto-off feature, it is ideal to monitor the cooking of a variety of foods. The Eco Temp also has a convenient low-battery indicator, and its meat probe comprises stainless steel.
---
| | |
| --- | --- |
| 7 | Kitchen Craft Stainless Steel Meat Thermometer |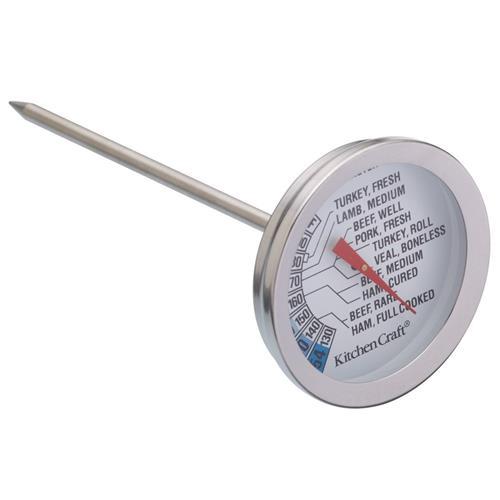 This sleek meat thermometer features a durable long probe for meat and special poultry joints designed to measure internal temperatures. The Kitchen Craft Meat Thermometer features a dial with marked ideal temperature zones for all the different types of common meats. In addition, it is extremely easy to clean.
---
| | |
| --- | --- |
| 8 | Eddingtons Meat and Poultry Thermometer |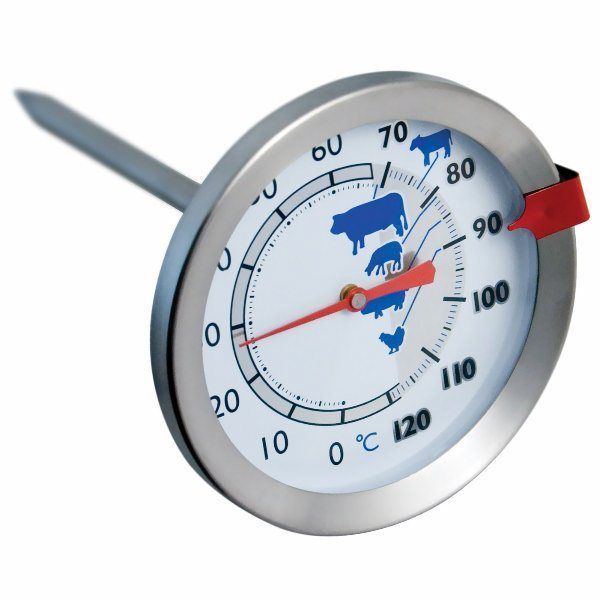 This Eddingtons thermometer is made of high-quality Cromargan stainless steel. Offering fast readings, it is ideal for cooking poultry, as it measures internal temperatures accurately. Furthermore, the thermometer offers a temperature range of 0 degrees Celsius to 120 degrees Celsius.
---
| | |
| --- | --- |
| 9 | Brannan Classic Meat Thermometer |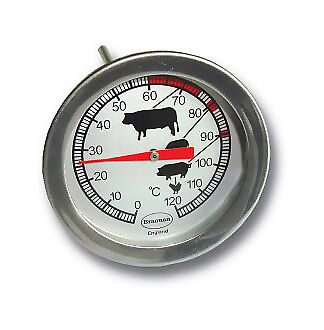 The affordable Brannan Classic meat thermometer features a 50-mm diameter dial with a 110-mm stainless-steel probe. It has several presets designed for cooking various meats, including beef, chicken, lamb, and pork.
---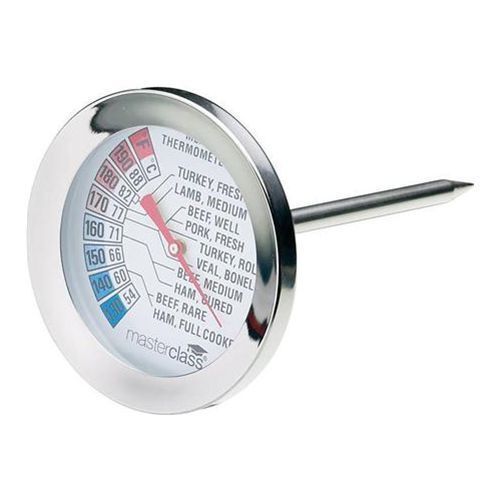 The Tala meat thermometer features dual dials that measure temperature in both Celsius and Fahrenheit, depending on the preference of the user. Ideal for use when roasting all kinds of meats, it measures 14 cm long, which makes it easy to store away when not in use.
---
How to Buy Thermometer Probes for Barbecues on eBay
When looking for thermometer probes on eBay, you can easily find a wide variety of options by entering a few keywords into the site's search bar. Once you find suitable listings, you can narrow your results by setting additional preferences, such as type of thermometer, item location, and more. Barbecue thermometer probes can help you grill meats and other foods like a professional, regardless of your level of experience. Some of these items feature presets and modes for cooking a variety of meats in different ways. While these presets are mostly reliable, it is important to try out your thermometer a few times to make the best use of it.