A
universal remote
control is the perfect accessory for anyone with a large home media system as many universal remotes can control from two to more than ten different devices at once. Many universal remotes are also programmable, allowing the buyer to add in new devices if these are not already compatible with the remote. There are plenty of options available and buyers can choose to look on eBay to find for better deals, more models, and used options. Learning about ten of the best universal remote controls available for purchase can help buyers make an informed decision.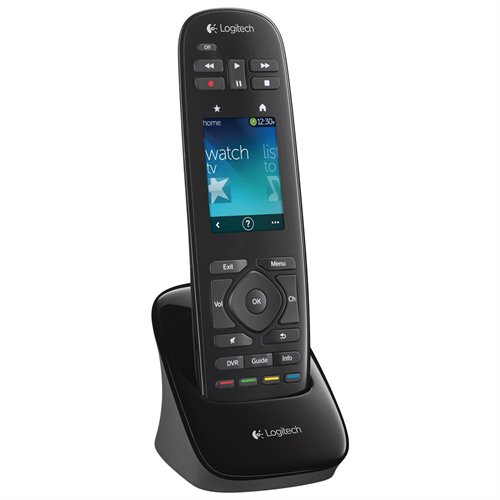 The Logitech Harmony Touch features a touch screen that allows users to scroll, tap, and touch to choose items on the screen. The remote''s ergonomic base fits into the user's hand. The remote controls up to 15 devices with 50 customisable buttons, charges via USB port, and is compatible with Windows and Mac operating systems.
---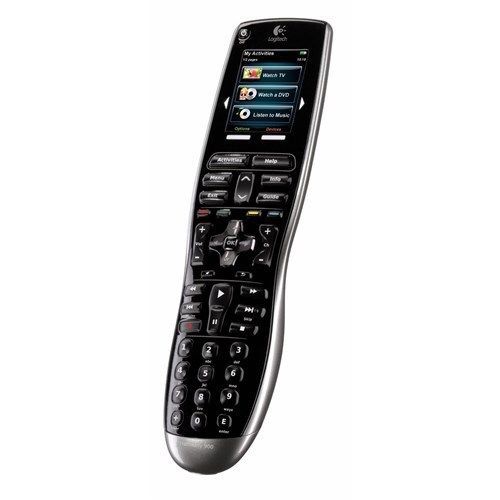 The Logitech Harmony 900 is an RF-enabled universal remote with sculpted backlit buttons, full-colour touch screen, and over 225,000 compatible devices. The RF technology means that the remote works even when the devices are in cabinets or behind doors. From the one-touch programmable menu, users can activate commands like 'Watch TV'.
---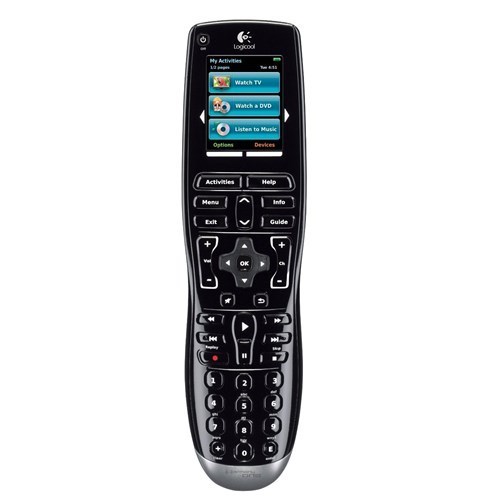 The Logitech Harmony One controls up to 15 devices at once. With a full-colour touchscreen, backlit ergonomic buttons, one-touch activity controls, and rechargeable built-in battery, the Harmony One is a high-end remote control. Buyers can pair the remote with over 225,000 devices, meaning that it works with virtually anything.
---
| | |
| --- | --- |
| 4 | Philips Prestigo Universal |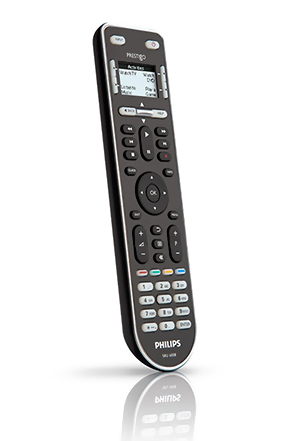 Philips' Prestigo Universal remote can control up to 15 devices, and features an LCD-full colour touch screen and backlit buttons. It is compatible with over 300,000 different devices. One-touch controls allow the user to turn on a series of devices with one button. The Prestigo is compatible with Windows and Mac, and is programmable in multiple languages for easy access.
---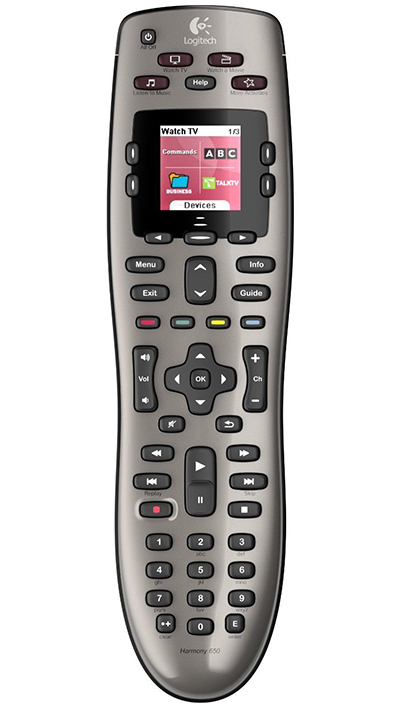 Another Logitech Harmony model that is worth considering, the 650 features a mini display screen, one-touch buttons, and control for up to five devices. Logitech supports more than 5,000 brands with support for old and new models, making the Harmony 650 versatile no matter what the age of the device.
---
| | |
| --- | --- |
| 6 | URC Master Control RF10 |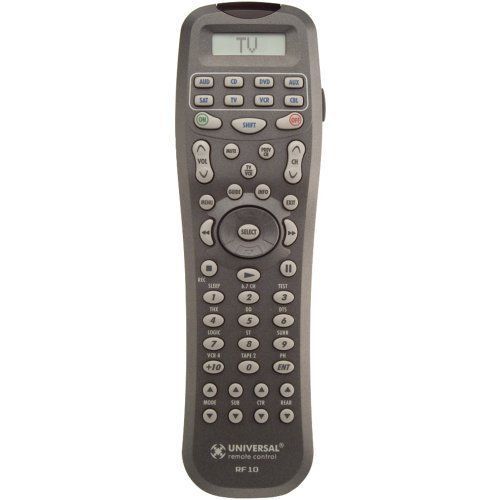 The URC Master Control remote is the perfect option for anyone looking for a high-end RF/IR remote capable of working through doors and at up to 30 metres from a device. The remote controls up to eight devices including lighting, audio, and video. The URC Master Control also features basic hotkeys, macro keys with up to 255 steps each, and SimpleSound audio control for changing the sound on any device with audio.
---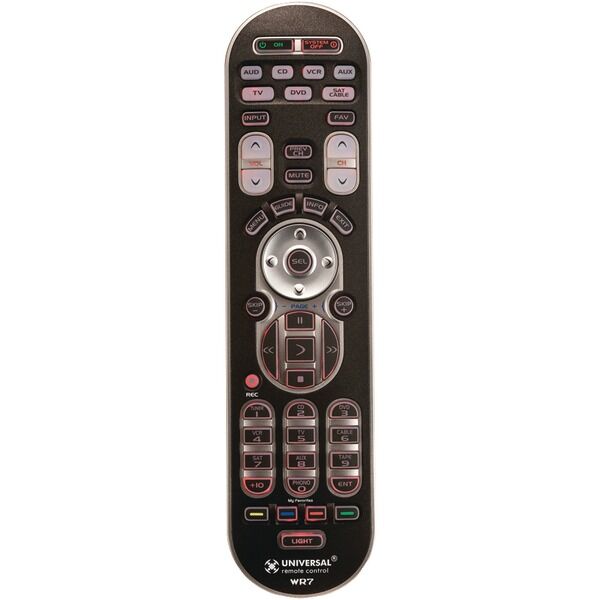 The URC WR7 model is a budget universal remote with learning capability, pre-programmed support for thousands of devices, and the ability to control up to seven devices at once. The remote features 13 macro buttons that can support up to 20 steps each, backlit buttons, as well as a variety of modes including Sofa Mode to make operation easier.
---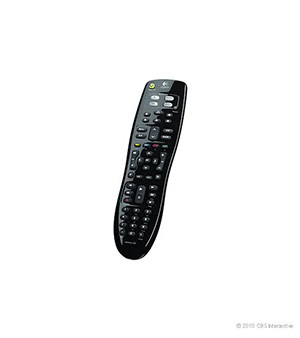 The Logitech Harmony 300i includes support for up to four devices with favourite channel one-touch buttons, watch-TV buttons, and DVR and Blu-ray controls. The remote is compatible with Windows and Mac, has an ergonomic design, and after registering it on the Logitech site, comes with free live support.
---
| | |
| --- | --- |
| 9 | RCA Four Device Universal |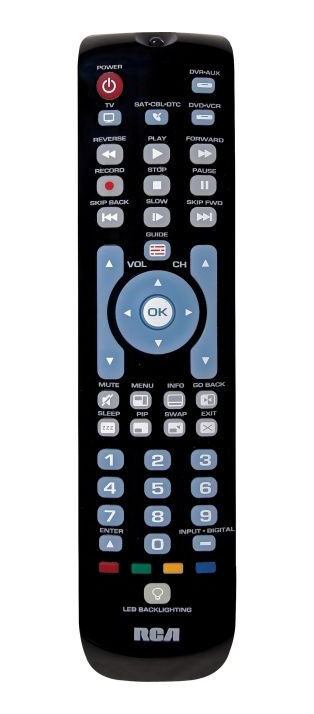 The RCA 4-device Universal is a simple, easy to program, and easy to use remote with large backlit buttons. It is compatible with over 350 brands and features an auto-search function to quickly find codes for new devices.
---
| | |
| --- | --- |
| 10 | RCA Three Device Universal |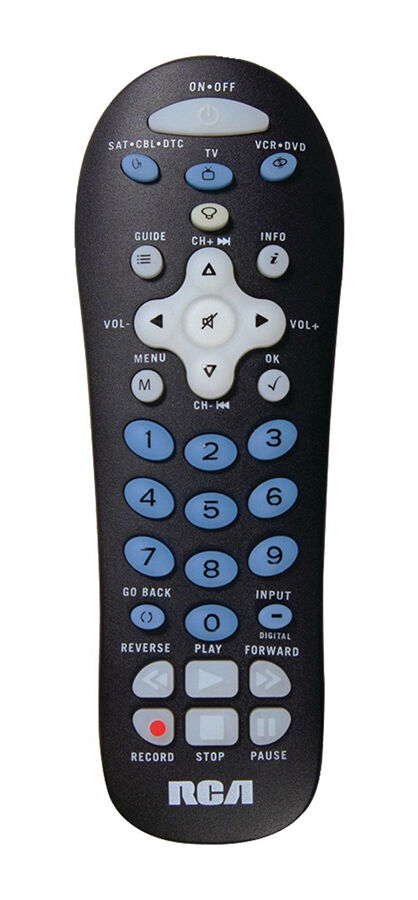 The RCA 3-device remote offers one option less than the four-device. The remote features large keys, compatibility with over 350 brands, and partially backlit keys. Like the four-device model, this model includes auto-search, making it easy to find codes.
---
How to Buy a Universal Remote
With so many universal remotes available on eBay, buyers should consider getting the best value for money rather than just any remote. Buyers should consider device compatibility, the remote control's features and functions, and its price. Most people can use these features to choose a remote that suits their needs without going over budget. It is also possible to look on eBay for better prices, deals on universal remotes, and used and refurbished remotes. Important aspects of choosing a remote include deciding on a number of devices, choosing features, and then picking an affordable option.