Wireless USB adapters
plug into devices to improve connections with wireless networks, extending range and improving speed. Different adapters are compatible with various operating systems although they may be back-compatible to older versions. Windows compatibility and associated securities are common; Mac less so, and Linux something of a speciality. Not all pair up with Bluetooth or television systems. That makes it important to choose an adapter that works with the system or systems being run. Some offer energy saving technologies, distance-boosting antennae, or a USB cable that sets the antenna at a distance from other technology. Once desired features are selected, finding the right wireless adapter is easy.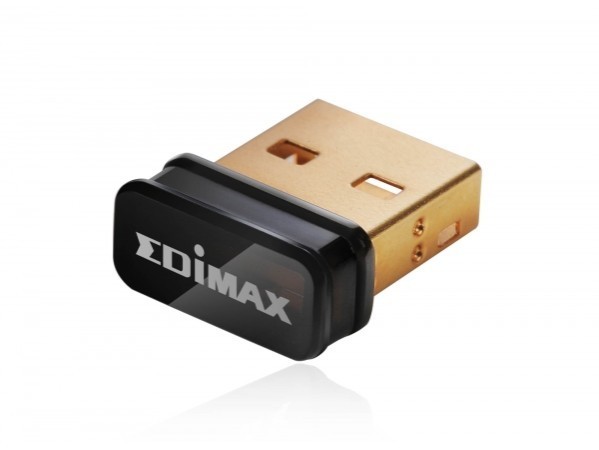 The Edimax EW-7811Un nano USB adapter limits power draw when the wireless is not in use, making it one of the "green" wireless USB adapters available today. Its data rate of up to 150Mbps is not one of the fastest in the market but the tiny plug-in gives plenty of value for the pound.
---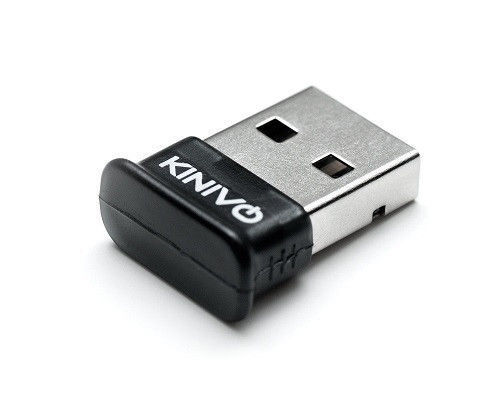 The Kinivo BTD-400 Bluetooth USB wireless adapter connects a computer with Bluetooth-enabled devices including phones, printers, and headsets, with a wireless range up to 10 metres. It is compatible with Bluetooth technology up to v.4.0 class 2. Windows 8 automatically locates installation drivers online, while a CD handles installation for Windows 7 and earlier versions.
---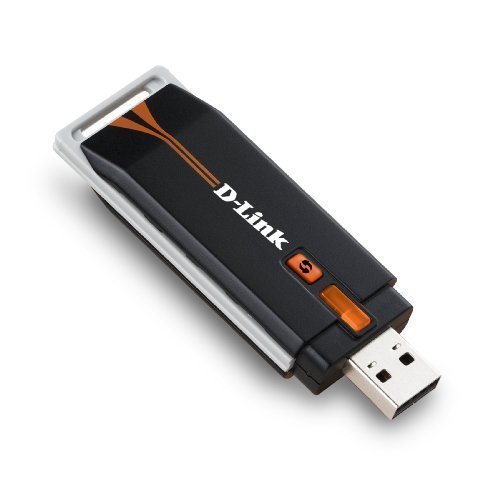 The Windows-compatible D-Link DWA-125 operates on one band to provide better wireless connections for notebook or PC computers. Its Quick Setup Wizard in 18 languages is readily run by users around the world.
---
The Panda PAU03 USB wireless network adapter connects any kind of computer to nearly any kind of wireless network anywhere in the world. This wireless network adapter works with Windows, Mac, and Linux systems, with backwards compatibility to operating systems more than a decade old, including Windows 2000. Security certifications include the standard WEP, WPA, and WPA2 but also Cisco CCS starting with V1.0. Global travelers and multiplatform developers find this little USB wireless adapter endlessly useful.
---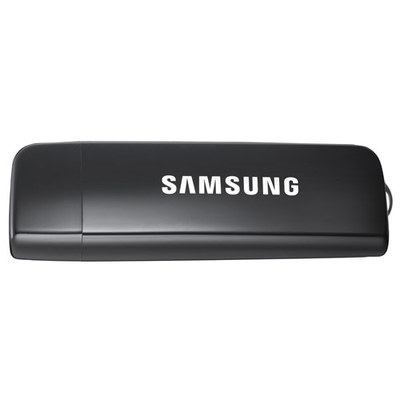 Samsung has focused the Samsung WIS12ABGNX USB wireless adapter to one of its greatest areas of expertise: home entertainment. It offers the widest range of data speeds and receives on four frequencies, allowing it to support televisions in Europe, North America, Korea, and the Commonwealth of Independent States. This wireless network adapter is perfect for connecting a television to the Internet or a personal computing device, streaming HD and SD video; playing games online; playing music; and sharing photos on the large screen. It is compatible with various models of LED TV, LCD TV, plasma screen, and Blu-Ray player, as well as Samsung's own Home Entertainment Systems.
---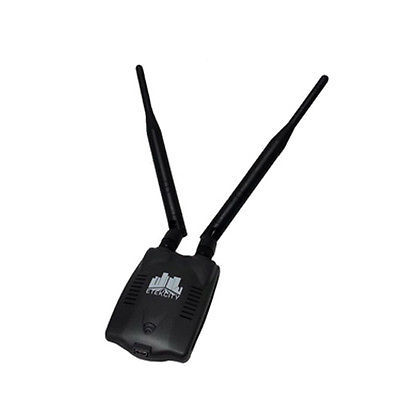 Like the Panda, the Etekcity High Power USB wireless adapter works on Windows, Linux, and Mac operating systems. It benefits from dual antennas and dynamically shifts speed to compensate for environmental interference.
---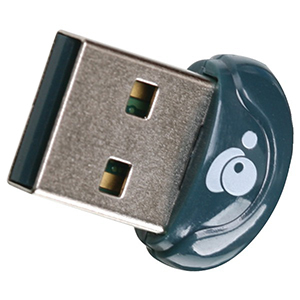 The tiny IOGEAR GBU521 USB wireless adapter makes any computer Bluetooth compatible. It connects up to three Bluetooth devices and is backwards compatible all the way to Bluetooth 1.1. Smaller than many Bluetooth adapters, this wireless adapter does not block other USB ports when in use and has a range up to 10m.
---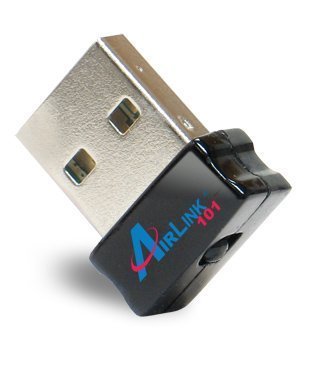 The Airlink AWLL5099 is a USB wireless network adapter that also adapts to power use patterns, making it a "green" choice. This little wireless adapter monitors laptop activity and goes into power-saving mode when possible to conserve laptop batteries. It is also one of the relatively few USB adapters that works on both Windows and Mac systems. It has a rather strong preference, however, for the Airlink wireless router, giving best performance when used with the Airlink101 Wireless N 150 Router..
---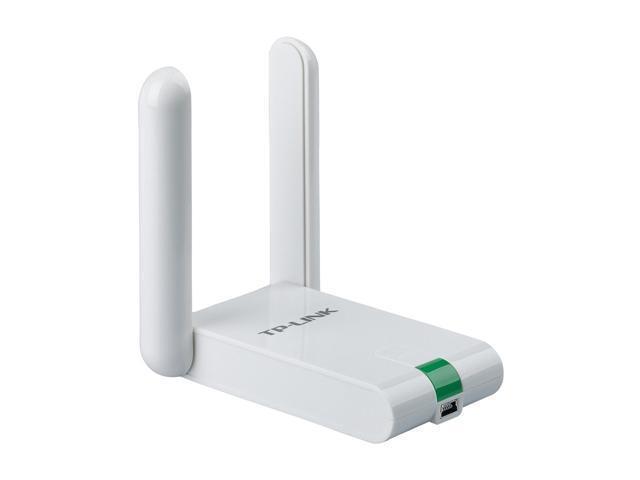 This high-gain TP--Link TL-WN822N wireless adapter has two 3dBi antenna and connects to a computer through a 1.5m USB cable and dongle. Its 300 Mbps speed makes it good for streaming video and online gaming and includes a full range of security options including a convenient WPS Button.
---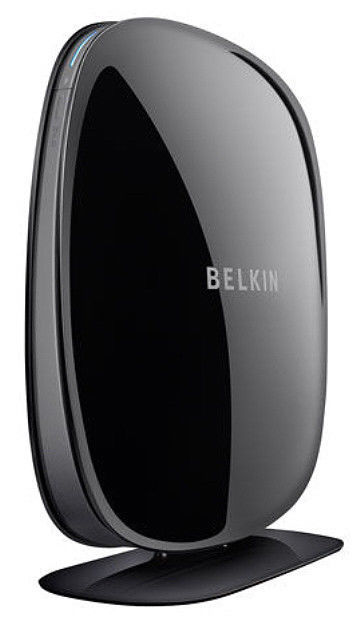 The Belkin N600 and other Belkin wireless adapters are in demand for their ability to connect with older wireless networks and devices running on 802.11g and 802.11b as well as more recent 802.11n devices. The N600 operates at two frequencies and at speeds up to 300Mbps.
---
Find Wireless Adapters on eBay
On eBay, you can find the newest wireless adapters for home cinemas, "green" adapters for notebooks and PCs, and even discontinued equipment that pairs up with older office systems. The Search window on every page is the fastest route to any specific product. If you have no definite preference as to manufacturer, you may search more generally for "wireless USB adapter windows 7" to see a range of possibilities compatible with a Windows 7 OS,or " wireless USB adapter 300 mbps" for USBs with maximum speeds of 300Mbps. Wireless USB adapters extend the reach of a wireless network without adding complicated technology. A quick purchase on eBay puts you on your way.