Manufactures design the screens of eBooks to be easy on the reader's eyes. Many of the top eBook readers have screens that make the reading experience close to reading a printed book; gentle on the eyes with minimal screen glare that may cause strain. With such a useful reading device that likely cost a fair amount of money, it is wise to invest in ways to protect it from damage. Scratches on the screen can negatively affect the reading experience, so guard against them by choosing one of these top 10 eBook
screen protectors
.
| | |
| --- | --- |
| 1 | Targus Screen Protector with Bubble-Free Adhesive |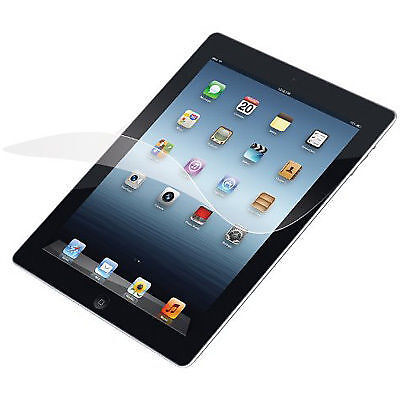 When buying a screen protector, it is important to consider how easy it is to apply and how it affects the screen's clarity. Bubbles under the screen protector are distracting and difficult to read through. The Targus Screen Protector wwith Bubble-Free Adhesive has specially formulated adhesive that makes application easy and bubble free. It also reduces glare and the occurrence of fingerprints, two features that make it a clear winner for its hassle-free application that enhances the screen's clarity.
---
| | |
| --- | --- |
| 2 | Liquid-Armor Invisible Screen Protector |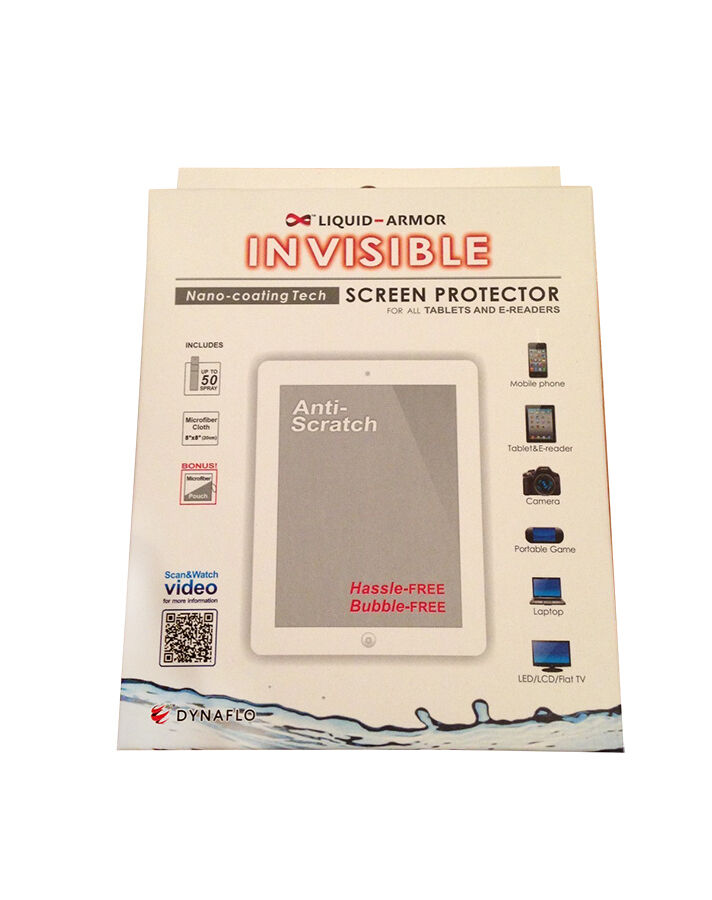 Applying most standard, sheet-type screen protectors is a major frustration for many people. Not only can it be a trying process to align one properly, once it is in place bubbles or dust may be stuck under it. Liquid-Armor Invisible Screen Protector does away with all that. The imperceptible, wipe-on coating preserves the clarity of the screen and provides scratch protection for up to three months.
---
| | |
| --- | --- |
| 3 | 3M Privacy Screen Protector |
No one wants to feel like there is someone looking over his or her shoulder. When in public, though, that is always a possibility, with screens clearly visible from almost any viewing angle. 3M Privacy Screen Protectorss solve that problem by adding a privacy shield. The eBook user can easily see through the crystal-clear screen protector when looking at it straight on, but from an angle, the screen darkens, shielding it from peeping eyes.
---
| | |
| --- | --- |
| 4 | GreatShield Ultra Anti-Glare Screen Protector Film |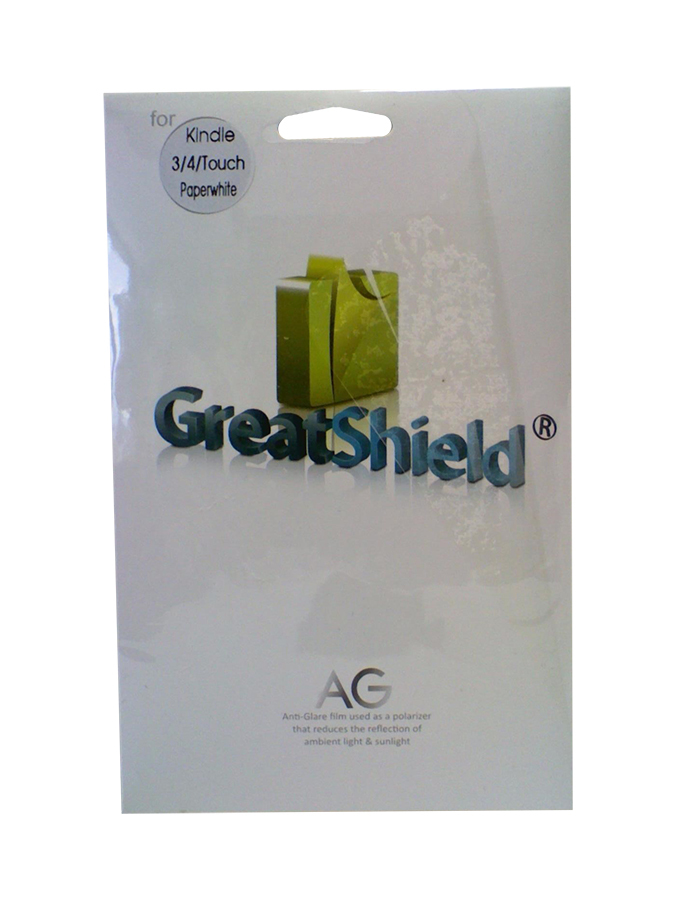 With the company's bargain pricing and reputation for making perfectly fitted screen protectors for virtually every device, GreatShield Ultra Anti-Glare Screen Protector Films are an easy choice for any reader who wants to cut the glare while protecting the screen. These screen protectors cancel out the ambient light in rooms or outdoors, greatly reducing screen glare and protecting the reader's eyes while also protecting the screen from damage.
---
| | |
| --- | --- |
| 5 | Moshi iVisor AG Screen Protector |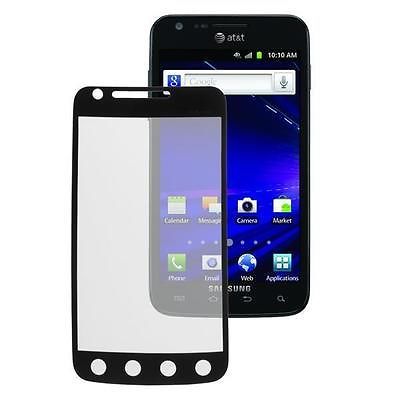 Moshi iVisor AG Screen Protector solves the issue of bubbles with its AirFoil technology, which allows trapped air to escape through the screen, providing the user with a hassle free application. Along with having anti-glare properties, this screen protector proves to be economical and of high quality. Instead of having to replace it after a few months of use, the user can simply remove it, clean it, and reapply it for a crisp, clear look.
---
| | |
| --- | --- |
| 6 | eForCity Reusable Screen Protectors |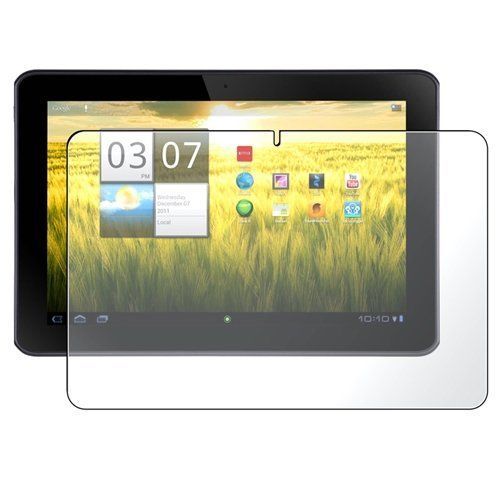 eForCity Reusable Screen Protectors are very reasonably priced and feature many of the same features that higher priced ones do. They are reusable, meaning that the user can take it off the eBook, wash it, and reapply it without affecting its clarity or protective features. The manufacturer typically sells them in multi-packs, so the consumer is sure to always have one on hand when needed.
---
| | |
| --- | --- |
| 7 | ZAGG Barnotabs Screen Protector |
Manufactured from the same materials that protect military helicopter propellers from dirt and damage, the ZAGG Barnotabs Screen Protector is practically indestructible. It is also the slimmest screen protector available, which enhances its clarity and responsiveness. These screen protectors are custom cut for each specific device, and represent one of the strongest anti-scratch options on the market.
---
| | |
| --- | --- |
| 8 | Barnes & Noble Anti-Glare Screen Protector Kit |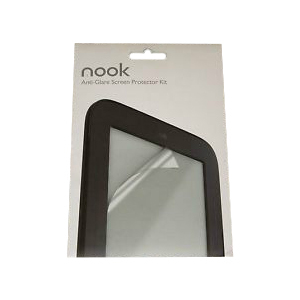 The different Barnes & Noble Anti-glare Screen Protector Kits perfectly fit the variety of Nook eBook devices. The company strives to provide screen protectors that are easy to apply, deliver premium protection against damage, cut the occurrence of screen glare, and remove cleanly. They can also increase screen responsiveness, an important factor for touch sensitive devices.
---
| | |
| --- | --- |
| 9 | amFilm Premium Screen Protector Film |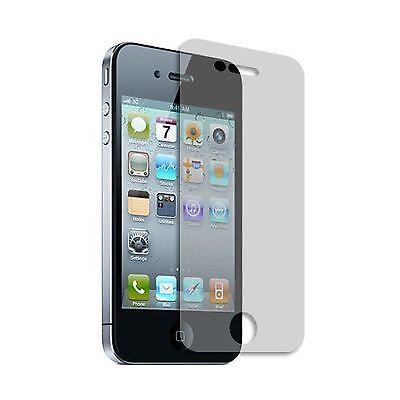 amFilm Premium Screen Protector Films have a reputation for being an inexpensive, quality alternative to higher priced screen protectors. Moderately priced, most users report that the decreased price does not reflect the types of low quality features that other, similarly priced varieties do. For instance, users report that they do not have the rainbow distortion that plagues many low price screen protectors.
---
| | |
| --- | --- |
| 10 | Body Glove WriteRight Universal e-reader Screen Protector |
Consumers are familiar with the Body Glove brand and trust the company's reputation. The WriteRight Universal e-reader Screen Protector is worthy of that trust. Body Glove designs these screen protectors in a way that makes them easy to apply to any eBook. These stand out because of the care that the company takes to ensure that the screen protector enhances handwriting recognition with its WriteRight technology.
---
Find eBook Screen Protectors on eBay
Screen protectors for all devices are easy to find on eBay. One way is to enter the type of device and the type of screen protector into eBay's search engine. Buyers can enter both general and product specific searches into the search bar found on every page and compare the listings to find the right screen protector for their specific eBook.