The successful A Touch of Frost television series has captivated hordes of fans. The loveable Sir David Jason stars in the series as an intelligent yet unconventional detective who often does not get along with his superiors and co-workers. A Touch of Frost ran from 1992 until 2010 and featured many funny and heartwarming moments, particularly in some of the top episodes. Shoppers can search for box sets of this popular television series.
Care and Protection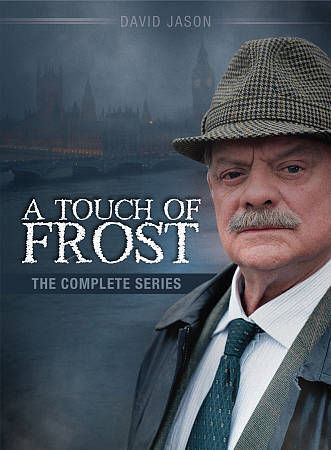 The story of Detective Frost begins with a little insight into his personal life. He spends many hours caring for his terminally ill wife and has to leave her with a nurse during the day. When he goes into the department on this particular day, he discovers his new Detective Constable is Clive Barnard, and their mission is to investigate a case of a missing child. During the search through a forest, they find a man's arm chained to an empty box. Frost calls the local news agency with a hunch that the arm links to a 30-year-old bank robbery. The lone survivor of the robbery gets shot with the same gun used to kill the person with the severed arm. During the struggle to solve the robbery case and find the missing girl, Frost's wife dies, and his chief inspector gets sick. This was the beginning of an uphill battle for the detective in the first DVD box set.
Penny for the Guy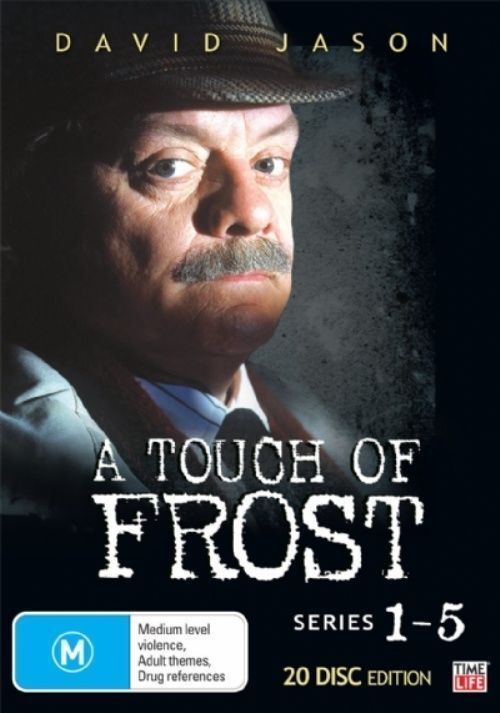 In 'Penny for the Guy', it is the night before Frost's long awaited leave, and witnesses discover a dead boy behind a building. It appears the boy was chloroformed and asphyxiated on his own vomit, but his left pinkie finger is missing. The first assumption is that the boy is the same boy who had gone missing earlier in the night, but it soon becomes clear that Frost is dealing with a separate murder and a missing child. It only gets worse when another couple reports their teen daughter missing. Her kidnappers and the missing boy's kidnappers make ransom demands, and the detective certainly has his work cut out for him in this DVD.
Widows and Orphans
In this heart-warming 'Widows and Orphans' episode, Frost investigates some robberies of the homes of elderly people. The investigation is boring, and he is unhappy with the assignment. However, things heat up quickly when someone attacks several elderly ladies for no apparent reason. A similar case happened several years previously so Frost gets the assistance of a female detective, DS Maureen Lawson, who has some insight into the case. The two cases are actually not related, and the murder of another elderly victim causes panic in the community, which Frost must control.