Cardboard boxes are often a necessary part of adult life, enabling people to box up their favourite belongings and move onto the next stage. However, most people rarely give a second thought to the quality of cardboard boxes because the topic concerns them so infrequently, although it is a useful bit of knowledge. In the United Kingdom, the top brands of cardboard boxes are Ambassador and W. E. Roberts (Corrugated), although generic cardboard boxes are also commonly purchased.
Ambassador Packing Cartons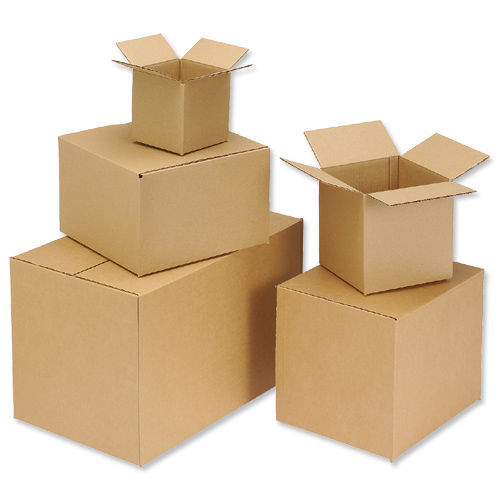 Ambassador's packing cartons are well-reviewed across the internet, receiving praise from families who moved across the United Kingdom or across the world. Reviewers compared Ambassador's large cardboard boxes against other brands, and describe them as much stronger than average. Even the company emphasises the strength of their boxes, stating that they are double-walled and meant for extra protection. The only potential problem is that Ambassador sells very large, strong boxes that can be packed so well that the average person cannot pick up the box. Many reviewers suggest leaning toward the small boxes to avoid this problem. This brand sells cardboard boxes in more than half a dozen sizes to securely pack an entire home. The boxes are generally shipped in packages of 15 and come flat-packed.
W. E. Roberts Cardboard Boxes

W. E. Roberts (Corrugated) LTD describes themselves as one of the largest independent cardboard manufacturing companies in the U.K. They have provided the country with boxes of all sizes, including custom specifications, for more than half a century. They offer plain double-walled, cardboard boxes in packs of five to 30. However, they state that they are also able to manufacture bespoke cardboard boxes in up to four colours and nearly any dimension. In addition, like Ambassador, their cardboard products are some of the most heavily reviewed on the internet.
Generic Cardboard Boxes
Generic cardboard boxes are products without a well-known brand. Sometimes generic products are created by the retailer who sells them, while other times they are third-party products widely available for wholesale and purchased by a retailer for resale. Whatever the case, generic cardboard boxes are common and popular because they tend to be more affordable than branded packing cartons. However, the quality of generic cardboard boxes varies greatly from one manufacturer to the next. If a mover must use a generic box, he or she can try buying a small number of the boxes to determine their quality before investing in a large number of them for moving. Aside from the sometimes questionable quality, generic boxes work well for tight budgets, and they can be highly reviewed. After purchasing cardboard boxes, movers may also want to invest in bubble wrap, parcel tape and packing peanuts.