Serious cyclists know that having the best gear has a big impact on comfort and safety. In wet weather or when the sweat pours down the arms during a vigorous ride, the handlebars can become slippery. Handlebar grips enable cyclists to maintain a firm hold. The top brands make handlebar grips with unique features that help you to stay in control of the bike.
ODI Rogue Handlebar Grips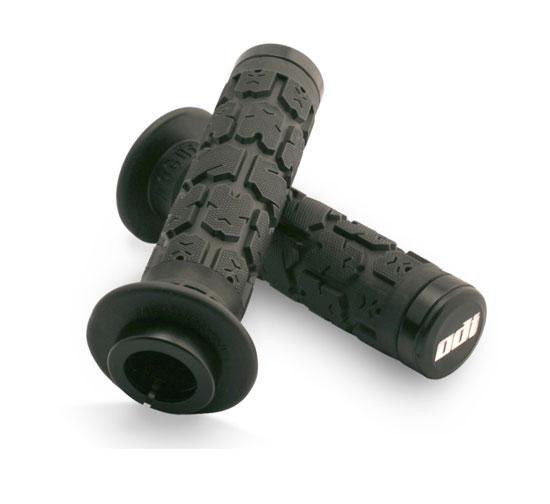 ODI Rogue lock-on grips have extra large pads designed to absorb the shock from bumpy rides. Their deep grooves help to carry away dirt, debris, and sweat, and the cut-out pattern gives riders good traction. Snap cap end plugs and the lock-on grip system prevent slipping. A flanged outer edge keeps hands from chafing against the collar. The grips are easy to install and remain comfortable, even after several months. ODI Rogue lock-on grips are available in black and green.
Ergon Handlebar Grips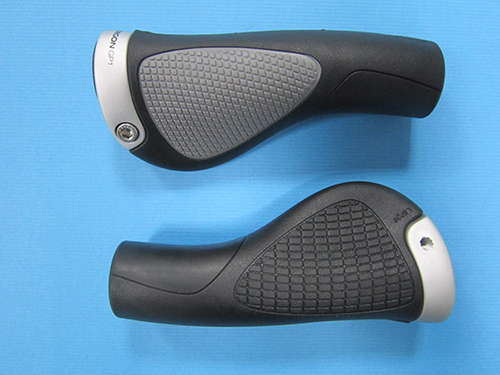 Ergon grips encourage the hands to stay in the correct position on the handlebars to minimise nerve pressure and wrist pain. The flared design allows the heel of the hand to rest securely without causing numbness or tingling. These grips are ideal for city and leisure riding, touring, and off-road trips. The Ergon GP1 is popular for its excellent level of comfort and high quality construction. It is made from recycled materials, including cork, plant materials, glass fibre, and recycled aluminium, which makes it an environmentally-friendly choice. The lightweight racing grips have a compact body and lower grip diameter, which allows for quick hand position changes during a race. They come in two sizes and have a forged aluminium clasp that makes them easy to install.
Lizard Skins Handlebar Grips
Lizard Skins provides grips for mountain and BMX bikes. The Charger grips have a unique grooved pattern that offers a comfortable feel and maximum hold, even in wet and muddy conditions. They feature push-in plugs that provide extra cushioning and eliminate the need for bulky locking rings that rub against the hands. The range comes in a choice of colours, including white, pink, orange, and black. The single compound Northshore lock-on grips are the thickest models and have shock-absorbing sections that offer comfort and help to carry away sweat and dirt. For BMX riders, the Lizard Skins Lock-On Expert Machine grips feature a raised-texture pattern with a soft feel. They come in black and blue in sizes suitable for small hands and cyclists that prefer thin grips.