Circular saws are one of the most popular types of power tools. By installing the right blade, users can cleanly cut through wood, metal, and ceramic tile. Buyers need to review common circular saw features and specifications, before making a choice amongst the top circular saws on the market.
Common Circular Saw Features
Circular saws perform straight cuts across the width of a board or along the board's length to produce rip cuts. To ensure quality cuts, users need circular saws that have blade guards that cover the blades during saw inactivity. Shoppers should also look for a foot plate that steadies the saw against any type of work piece, even when the saw experiences sudden jolts caused by motor vibrations. The top circular saws also feature depth adjustments to ensure users can cut through work pieces of varied thickness as well as bevel adjustments to tilt the foot plate to make bevel cuts.
Bosch CS5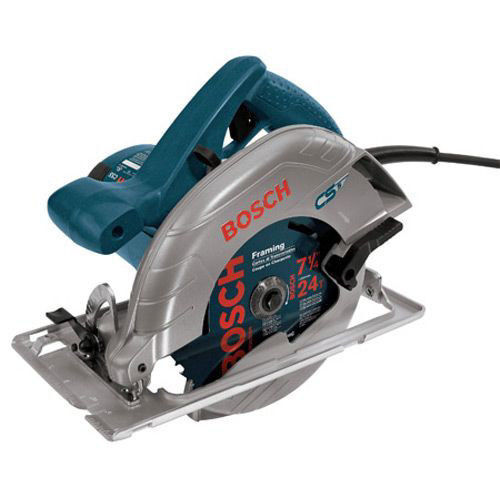 The Bosch CS5 possesses a cutting edge design that enhances quality and power. Bosch developed a motor that delivers over 15 amps of power to sustain high performance through the thickest materials. The left blade design allows left-handed users to operate the circular saw, but right-handers only have to adjust the blade to ensure they maintain firm control. Blade placement provides users with a clear sight line on the cut object, which ensures cutting accuracy and personal safety. The anti-snag lower guard allows users to make both regular and bevel cuts, without the guard advancing over the material.
Dewalt DW368
Constructed for professional use, the Dewalt DW368 operates a 2,200 MWO motor that can perform virtually every type of cutting job. The 56-degree bevelling capacity provides users with cutting flexibility for projects that require creative designs. Dewalt integrates a lower guard that allows users to see every cut. The lower guard design also enhances performance by creating bevel and shim cuts that users can easily manage. Well-balanced engineering does not place users in precarious positions during length cutting projects. High-grade materials protect the circular saw from degradation caused by constant impact damage.
Makita Magnesium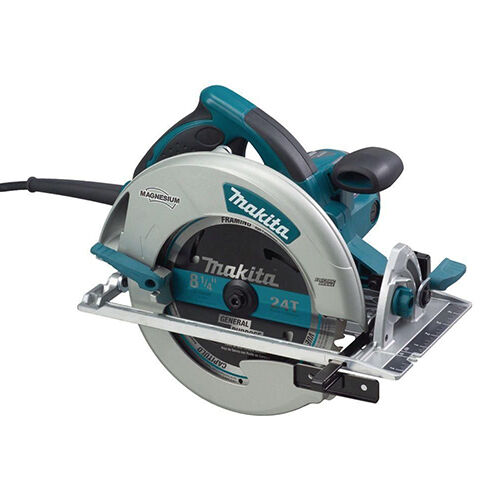 The Makita Magnesium cordless circular saw features a sidewinder motor that keeps the blade balanced and thus, helps produce accurate cuts. Users benefit from easy to access controls that determine blade speed and power. Makita manufactures the Magnesium for framing roofs, floors, and walls, which means the circular saw works well with both soft and hard grain wood. The large cutting capacity at the standard 90-degree angle enhances worker productivity.