A cello is a stringed bass instrument in the violin family. Players hold these musical instruments between their knees when sitting and playing. Cellos are available for all levels, from beginner to professional, but beginners should opt for simpler models that still provide quality.
Considerations for Choosing a Beginner's Cello

Before looking for a cello for a beginner, there are some considerations to think about. The cello should be easy to play, meaning that it should not be too hard to press down on the strings. The tuning pegs should have a proper fit and not slip, so the cello is easy to tune and stays in tune as well. The size of the cello is also important. Cellos are available in half size, three fourths, and full size.
| Cello Size | Player's Height |
| --- | --- |
| Half (1/2) | 120 to 140 centimetres |
| Three-Quarters (3/4) | 140 to 152 centimetres |
| Full (4/4) | Over 152 centimetres |
If you are between two sizes, opt for a smaller size as you would more comfortable with a smaller instrument. It is best to try the cello while sitting. In this position, resting at the chest at about a 45-degree angle, the top of the cello should rest in the middle of your chest.
Cecilio CCO-200
The Cecilio CCO-200 combines solid spruce on the top of the main body with maple on the back, neck, and sides, as well as rosewood for the pegs and fingerboard. Moreover, the solid spruce top is hand carved for a beautiful look. The bow consists of Brazilwood and Mongolian horsehair as well as ebony for the frog. The handmade instrument has a high lustre varnish finish and hand inlaid purfling. The alloy tailpiece includes four integrated fine tuners.
Cremona SC-175 Premier Student Cello
The Cremona SC-175 Premier Student Cello provides the necessary performance characteristics, durability, and playability that a beginner cellist needs. The carved maple and spruce body has a translucent warm brown finish, so the grain shines through. The Brazilwood bow has ebony frog and the cello has genuine white horsehair as its strings.
Palatino Anziano VC-950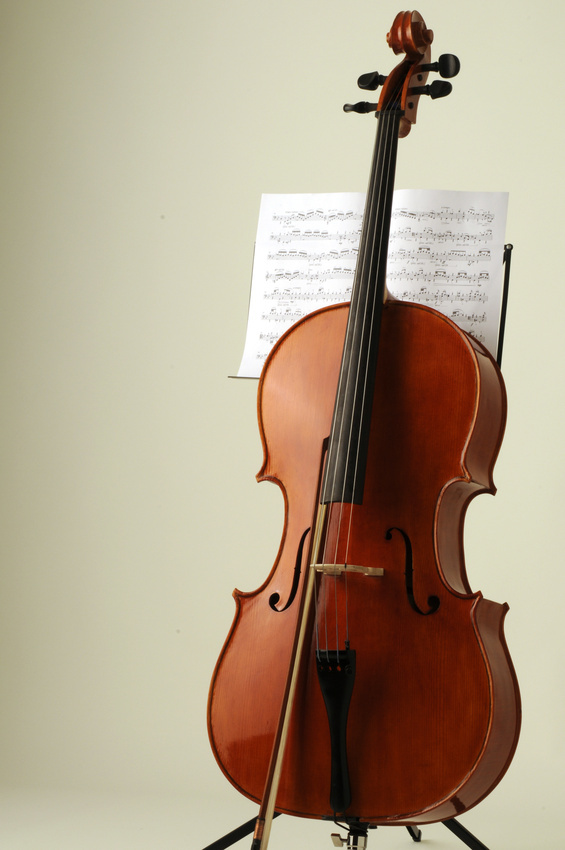 The Palatino Anziano VC-950 offers beginning cellists classic Italian design, deriving its inspiration from Garimberti. The top is from spruce, while the sides and back are from highly flamed maple. Furthermore, the scroll and neck maple is hand carved, thus providing quality craftsmanship. The main body has a luxurious satin finish. The octagonal bow is from Brazilwood. However, this quality cello only comes in full size, so it is suitable only for taller players. Therefore, this instrument is mainly for adult players, not children.