You do not want to lose a family heirloom passed down for generations or even a favourite, inexpensive necklace because of an inferior. See why the various fasteners appeal to so many buyers who prefer buying dependable closures whenever wearing and making jewellery.
Lobster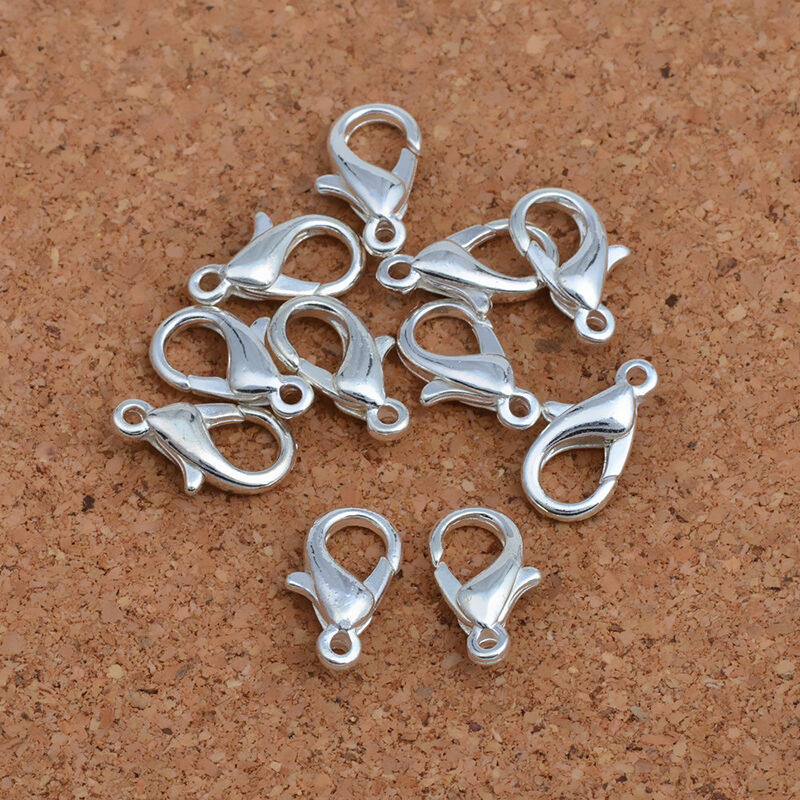 The lobster clasp is the most secure fastener of the top three styles available for joining a necklace. The clasp also referred to as a lobster claw or hook stays locked until you manually open the lever mechanism. The user puts pressure, using the fingernail, on a small piece of metal, and inserts the open end through a link on the other end of the necklace. If you are allergic to certain metals, purchase a sterling silver lobster clasp or 9-karat gold lobster clasp to avoid a skin reaction. Crafters may buy in bulk and acquire 100 lobster clasps when handcrafting multiple necklaces. A swivel lobster clasp rotates, which makes putting on jewellery nearly trouble free. Buy a decorative piece such as a heart lobster clasp that adds distinctive styling to a necklace, visible with short hairstyles.
Magnetic
Use a magnetic clasp as another way to secure a necklace. The two magnets on this kind of clasp attract to each other for strong holding power. Do not choose this type of clasp if you wear a pacemaker, as a magnet could affect how the device operates. Otherwise purchase these magnetic fasteners in gold or silver. The clasps may be round, square, or other shape with a smooth or textured finish. Look for unusual designs such as a magnetic connector shaped like a flower, a rose, or a leaf, or find one with rhinestone detailing. Check out the strength of the magnetic clasp which could range anywhere from 3500 gauss to N-45, with the latter being the strongest.
Toggle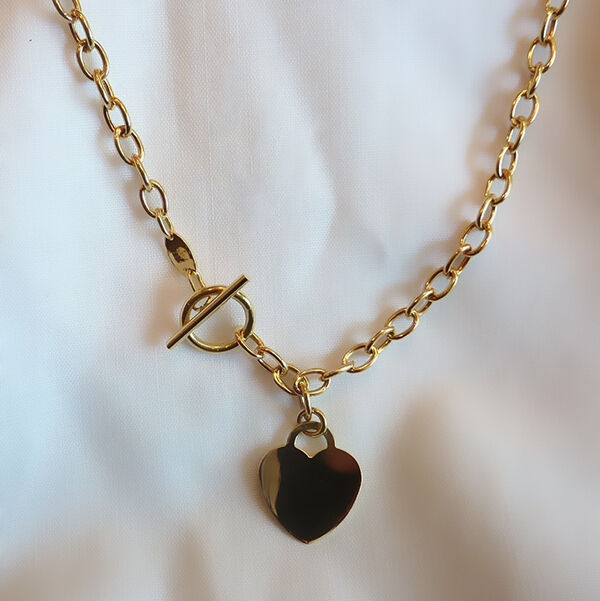 A toggle clasp attaches simply with a thick bar that the wearer pulls through a ring to secure the necklace. The downward pull of the mechanism and gravity keep the necklace firmly fixed in place and protected. It takes little time to hook and unhook, and the toggle is easy to locate when it comes time to remove the jewellery. The clasp gives a necklace a refined and elegant look making it equally popular amongst buyers along with other favoured clasps. You may find plain or more elaborate designs such as dragonflies and butterflies in silver and gold toned, sterling silver, and pewter.