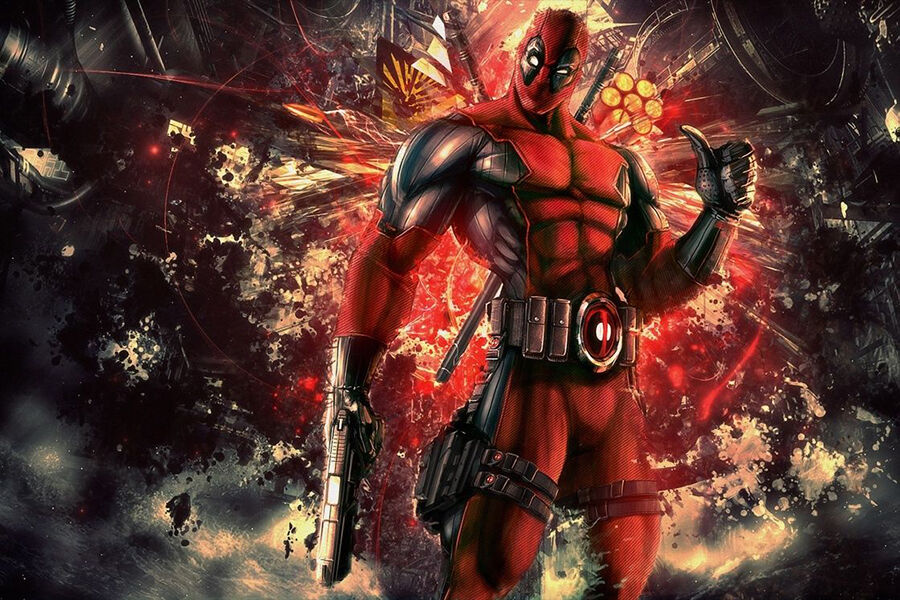 Deadpool, a fictional character and mercenary created by artist Rob Liefeld and writer Fabian Nicieza, features in a large number of comic books. An anti-hero of his day, Deadpool is best described as disfigured and mentally unstable. He continues to be a favourite amongst readers, renowned for his talkativeness and ability to break the fourth wall.
Deadpool Kills the Marvel Universe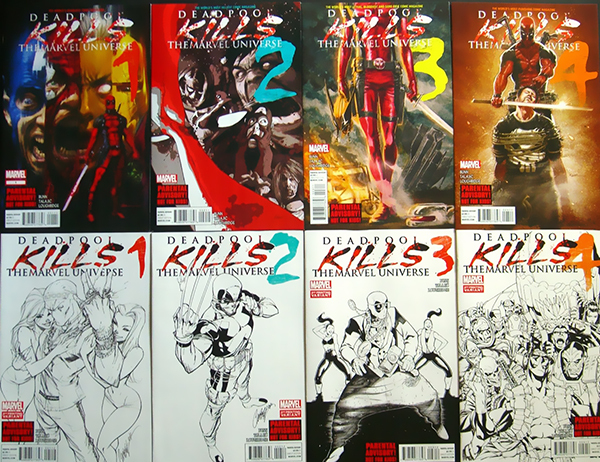 Deadpool Kills the Marvel Universe is a four issue limited series, in which the X-men send Deadpool to a mental hospital to undergo therapy. The physician, who turns out to be Psycho-Man in disguise, attempts to torture and brainwash Deadpool into becoming his follower. Although the procedure is ultimately unsuccessful, it renders Deadpool even more mentally unstable. As a result, he goes on a murderous rampage, killing Psycho-Man and several other superheroes and supervillains who cross his path in an attempt to revolt against his comic book creators. Towards the end of the series, Deadpool breaks free of Marvel comics and confronts Marvel writers and artists; before he does so, he promises to get revenge on all of the readers.
Deadpool Killustrated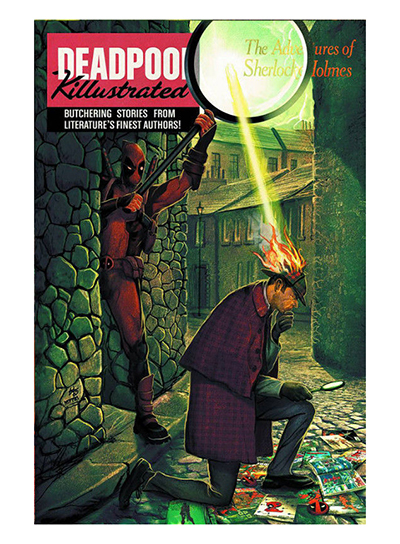 Following the events of Deadpool Kills the Marvel Universe, Deadpool comes to the realisation that alternative versions of the heroes and villains he killed still exist. This vision plays out in the four-issue volume of Deadpool Killustrated. In these Deadpool graphic novels, he hires a team of scientists to help him eliminate all Marvel characters. One scientist builds Deadpool a time machine that transports him back to the "Ideaverse", a universe that houses the classic characters, including the Headless Horseman and Little Women, that inspired Marvel characters.
Marvel Zombies
A five-issue limited series published from December 2005 to April 2006, Marvel Zombies is set in an alternate universe, where all of the superheroes have been infected with a virus that has turned them into zombies. The virus passes via a bite from those infected; while the infected appear to be decaying, they are able to retain their intelligence, personality, and special abilities besides healing. In these Marvel graphic novels, a zombie version of Deadpool, often referred to as Headpool, appears and fights the Silver Surfer who is eventually overpowered and devoured by several of the former heroes, including Colonel America, Iron Man, Giant-Man, Spider-Man, Luke Cage, the Hulk and Wolverine. It is not until the beginning of Marvel Zombies 3 that Headpool loses his head, and the original Deadpool eventually captures him.