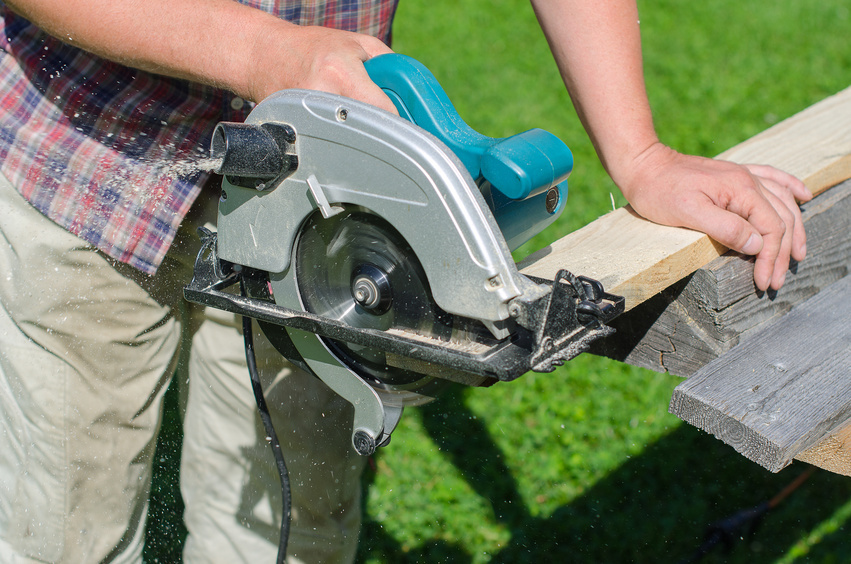 A mitre saw should offer accuracy when cutting through materials like wood. Good power saws incorporate the use of blade guards so blades come into play only when in use, and suitably positioned switches keep users' hands away from cutting blades. The blade determines the height or depth of cut and typically varies from 20 to 31 cm. Some compound mitre saws come with preset angles, and some only cut side to side.
Dewalt DW 713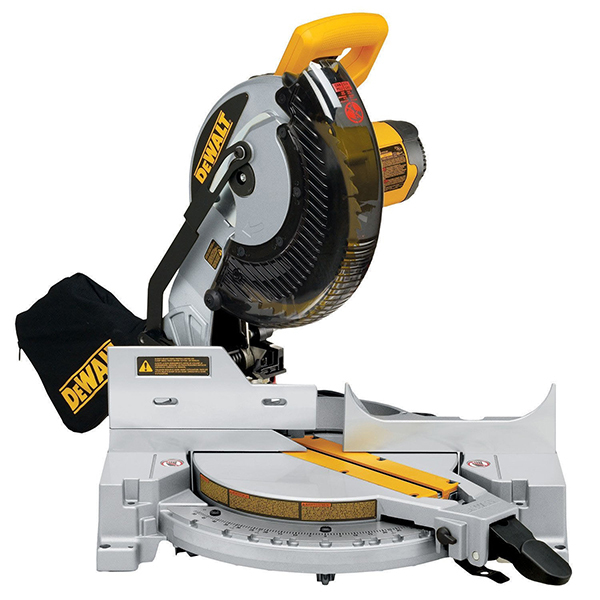 Light in weight, this Dewalt compound mitre saw comes with an inbuilt carry handle for easy portability. It comes with a 5,000 rpm motor and 15 amps of power to offer fast blade speeds, making it ideal for professionals. Stainless steel detent plates along with 11 positive stops ensure durability and repeated accuracy. This Dewalt mitre saw has a 25.4-cm keyless change blade allowing users to change the blade easily, and a 0 to 50 degrees right and left mitre capacity offering increased versatility. You can look forward to increased work capacity owing to bevels from 3 to 48 degrees, and tall sliding fences that support vertical crown moulding while sliding out of the way easily to support bevel cuts.
Metabo KGS216
The KGS216 from Metabo is an entry-level alternative perfect for woodworking enthusiasts as well as semi-professionals. This lightweight electric mitre saw comes with ergonomic carry handles, making it easily portable, and a cable winder and a saw headlock that offer safety while carrying. Its sliding function benefits people who wish to work with wide pieces and precision bearings on support rails provide smooth and clean cuts in varying depths and widths. While this Metabo mitre saw has a relatively short 20.32-cm blade, it offers reasonable cutting depths of 36 mm at 45 degrees, and 65 mm at 90 degrees. A high sliding rear fence ensures safety while sawing, and an integrated battery-powered work light provides adequate illumination along cutting lines.
Makita LS1216L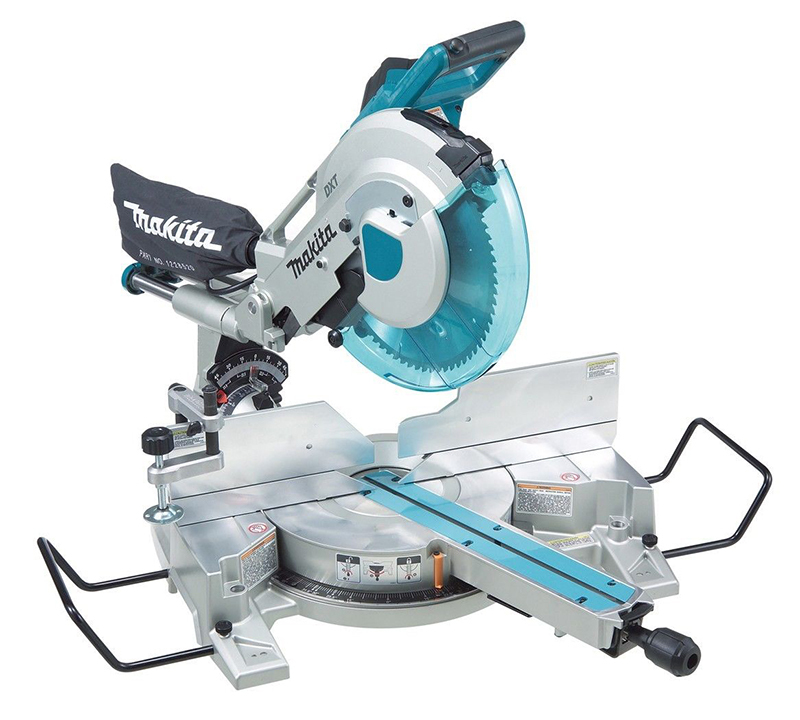 This Makita mitre saw comes with a 30.48 cm blade, and offers positive stops at 0, 15, 22.5, 31.6, and 45 degrees. Its 15-amp motor delivers 3,200 rpm, making it powerful enough to work with different kinds of materials. A unique sliding mechanism that relies on four poles, as opposed to two conventional poles, increases precision when the blade is in its completely extended position. Users of this mitre saw can look forward to adjustment free, smooth, and accurate cuts owing to the use of six linear ball bearings.