Cookie cutters are one of the most important components of a baking arsenal. If you enjoy baking cookies, owning a cookie cutter set is essential for great results. Cookie cutter sets are available in hundreds of designs and sizes and you can choose them in various materials, with silicone and hard plastic being the most popular choices. Reading more about the top cookie cutter sets available on the market can provide you with the inspiration you need for making a great choice.
Fox Run Cookie Cutter Sets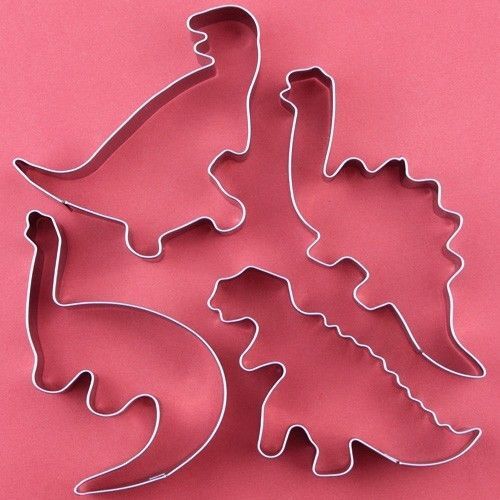 Fox Run manufactures cookie cutters, bake cups, cupcake accessories, pastry brushes, and more. The cookie cutter sets from Fox Run are often thematic, being an ideal choice for spending a wonderful afternoon baking with the children. For example, the 'Day at the Beach Cookie Cutter Set' is a five-piece set that includes an anchor, sailboat, seahorse, pail, and seagull-shaped cookie cutters. The 'Dinosaur Cookie Cutter Set' is ideal for creating dinosaur-shaped cookies little ones would love. The set includes five dinosaur figures made from tin plated steel. For special occasions, have a look at the holiday-inspired Fox Run cookie cutter sets, such as the 'Halloween Cookie Cutter Set'.
Kitchen Craft Cookie Cutter Sets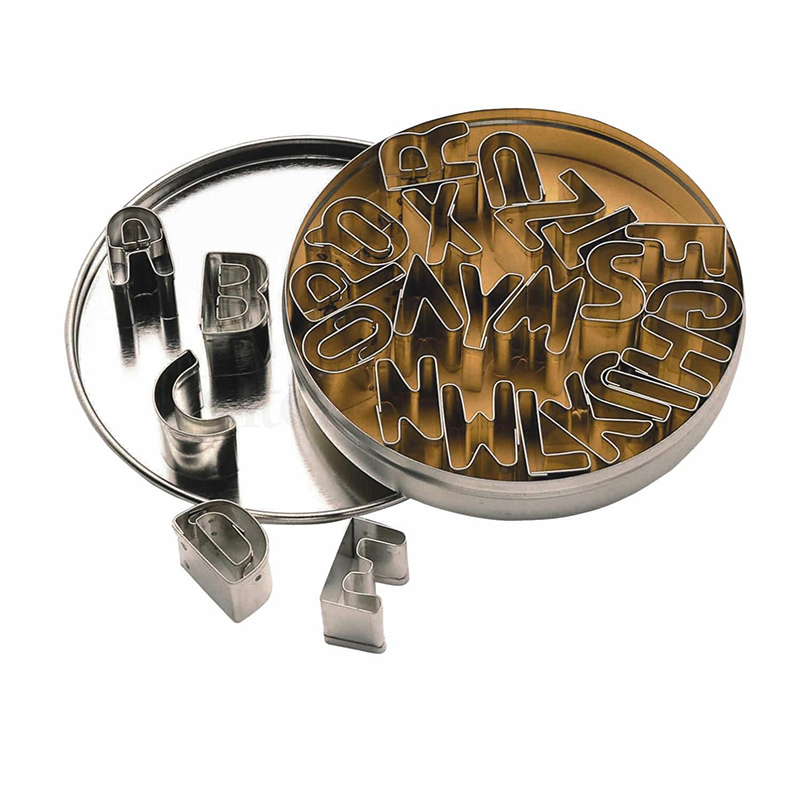 Kitchen Craft cookie cutter sets come in a variety of designs and vibrant colours such as orange, lilac, blue, red, yellow, and many more other shades that will bring a sense of cheerfulness in your kitchen. The 'Let's Make' cookie cutter range includes various sets featuring dinosaurs, gingerbread families, letters of the alphabet, butterflies, and many more other shapes. For example, the 'Let's Make 26 Alphabet Cookie Cutters' comes with a metal storage tin and provides you with baking fun and easy learning in a single product. The stainless steel cookie cutters do not have any sharp edges, so they are safe to use by children.
Wilton Cookie Cutter Sets
The cookie cutter sets from Wilton are ideal for both seasoned bakers and for those who are only starting to discover the pleasure of baking cookies at home. The 101 Cookie Cutter Set by Wilton is one of the best sets you can find on the market, as it includes 101 cutters, with shapes ranging from letters and numbers to hearts, flowers, stars, flags, and more. The set covers you for the holidays as well, as it features Halloween, Christmas, and Easter bunny shapes. The Wilton cookie cutters are made from plastic and are safe for children of all ages.