A good cordless circular saw helps users to cut through boards, timber, and sheet material. The depth and cutting capacity depends on the size of the blade. Depth of cut varies, and some of the best saws offer maximum cutting depth at zero degrees, while some machines cut deeper at 45-degree angles. High-speed motors offer better efficiency and control.
Metabo KSA18LTX Power Extreme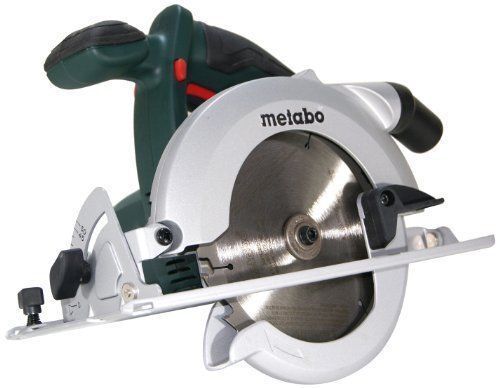 This Metabo saw comes with an ergonomic design and can even make bevelled cuts of up to 50 degrees. It has long lasting capacity due to its powerful battery which allows users to cut through 47 m of 19-mm thick chipboard in a single charge. This Metabo circular saw also features an LED to illuminate cutting areas. A quick stop blade brake provides safety, a side fence aids parallel cutting and a safety lock prevents unintentional start-up. Moreover, air-cooled technology ensures long service life and quick charging. A visible and easily adjustable cutting indicator aids sawing after the initial cut. This cordless saw weighs 4.3 kg and uses a 165-mm blade. Cutting depth is up to 53.5 mm; maximum cutting depth at 45 degrees is 42 mm and at 90 degrees its 53.5 mm.
Dewalt DCS373N XR Li-Ion Metal Cutting Saw
Part of Dewalt's intelligent XR Li-ion series, this cordless circular saw delivers up to 3,700 rpm. A rubber grip offers extra comfort and the intelligent switch module constantly monitors battery and tool operation, maximising performance and preventing damage due to temperature build-up or power overloading. This model uses slide-on style batteries so it does not work with older style fittings. An intelligent trigger offers enhanced control, a spindle lock simplifies changing blades and the LED feature lights-up cutting lines. An electronic motor brake and a lock-off switch are useful safety devices. The Dewalt circular saw weighs 3.8 kg, comes with a 140-mm blade and offers 43 mm cutting depth at 90 degrees.
Bosch GKS18V-LI 18V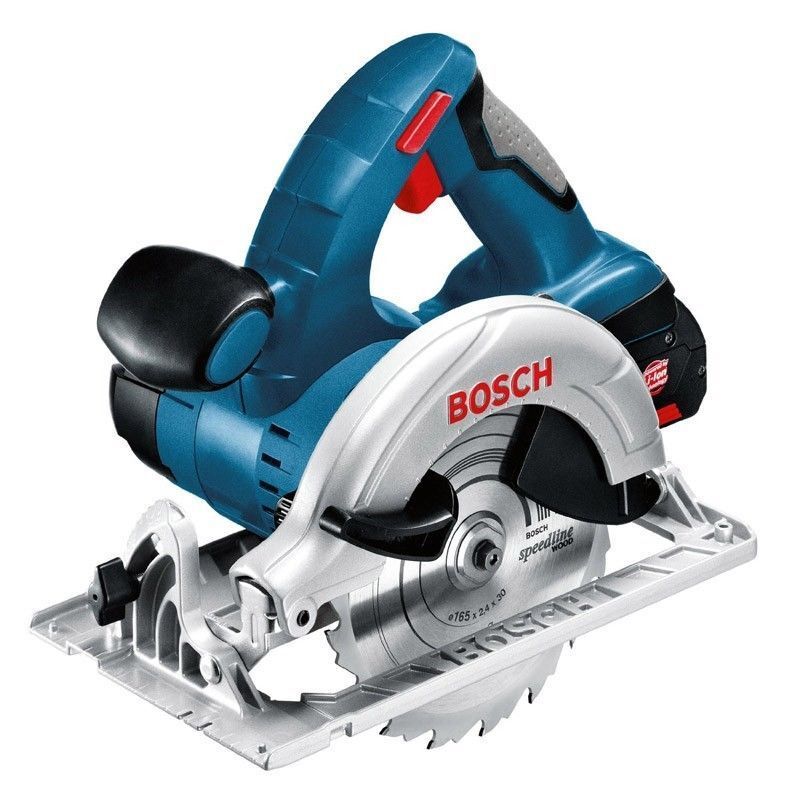 This cordless Bosch circular saw typically sells without its battery, allowing users to use their own Bosch batteries. Its ergonomic handle comes with a soft grip that reduces user fatigue and aids holding. This saw can cut as many as 50 chipboard sheets measuring 900 by 19 mm in a single charge. Electronic motor protection technology protects the motor from overload and extends its life. Electronic cell protection protects the battery from overheating and overloading. A die-cast aluminium upper guard offers enhanced safety. It weighs 4.1 kg and comes with a 465-mm blade. Its cutting depth capacity at zero degrees is 52 mm; at 45 degrees, 40 mm; and at 90 degrees, 36 mm.