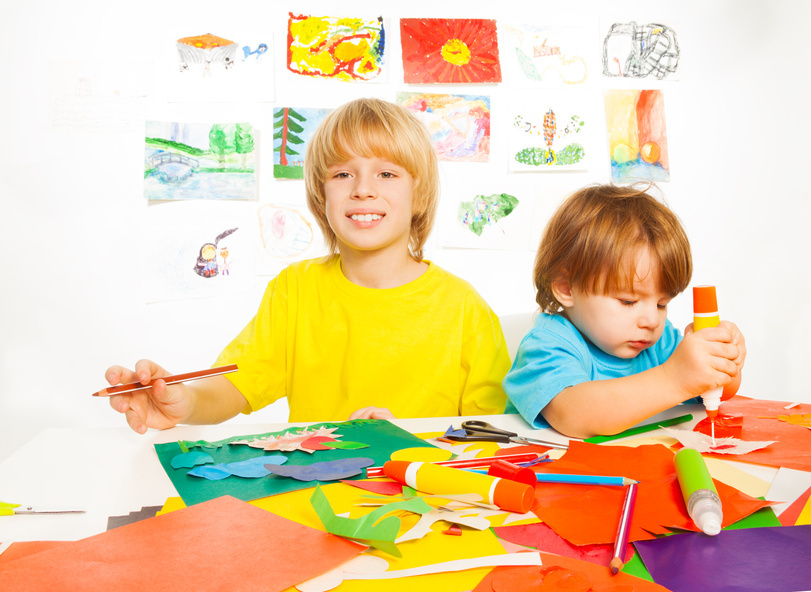 Craft making kits are a great way to encourage children's creativity and artistic skills. Such kits provide a wide range of supplies to give the little ones hours of entertainment. The top three craft making kits offer engaging and entertaining projects for kids three years old and older.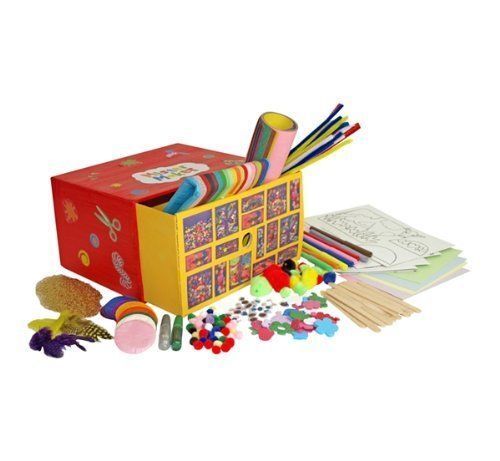 Inspired by the television show, the Mister Maker Doodle Drawer contains all sorts of supplies for fun crafting ideas. Get the kids their own doodle drawer containing 1,500 pieces, including pom-poms, lolly sticks, pipe cleaners, fibre pens, glue sticks and more. Instructions for the first four projects help get kids started with their doodle drawer. As supplies run short, parents can always restock the sturdy box with additional craft making items. The Mister Maker Doodle Drawer is suitable for children aged three years old and up.
Take crafting fun anywhere you go with the Graphix Mega Craft Jar. This large, clear plastic jar features a red lid for easy portability. Inside, parents and kids find hundreds of different crafting supplies for hours of fun. The Mega Craft Jar is bursting with coloured, giant, and glitter pom poms, crepe paper, fringe crepe, paper, sequins, ric rac, pipe cleaners, ABC and Eva shapes, craft sticks, wiggly eyes, beads and gems, confetti paper, craft glue, glitter glue and a pair of zig zag scissors. This jar contains everything needed to cut, glue, and craft whatever comes to mind. The Grafix Mega Craft Jar is suitable for children aged three to seven years.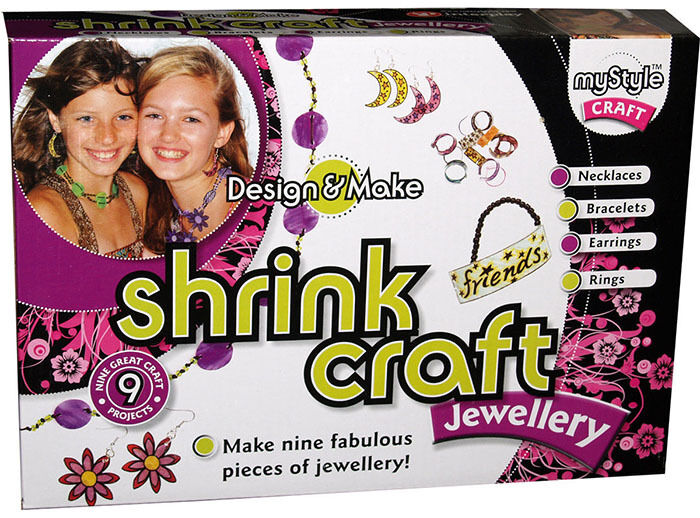 The award-winning Mystyle Shrink Craft Jewellery box is ideal for children who love crafting their own wearable items. Mystyle provides supplies and tools to create jewellery with techniques from professional jewellery makers. The jewellery kit allows children to craft nine different pieces, such as bracelets, necklaces, and a 3D ring. The box includes a ring forming tool, shrink plastic sheets, jump rings, clasps, clamshell clasps, ear wire hooks, seed beads, coated beading wire, plastic stretch-cord, black cord, plastic storage containers, mini hole punch, card bake trays, and a 36 page instruction book. The instruction booklet is full colour and illustrated to provide in-depth help for creating attractive, wearable jewellery. Adult supervision is recommended as some beads and pendants require baking to harden. The Mystyle Shrink Craft Jewellery is suitable for kids aged eight to 14 years old.