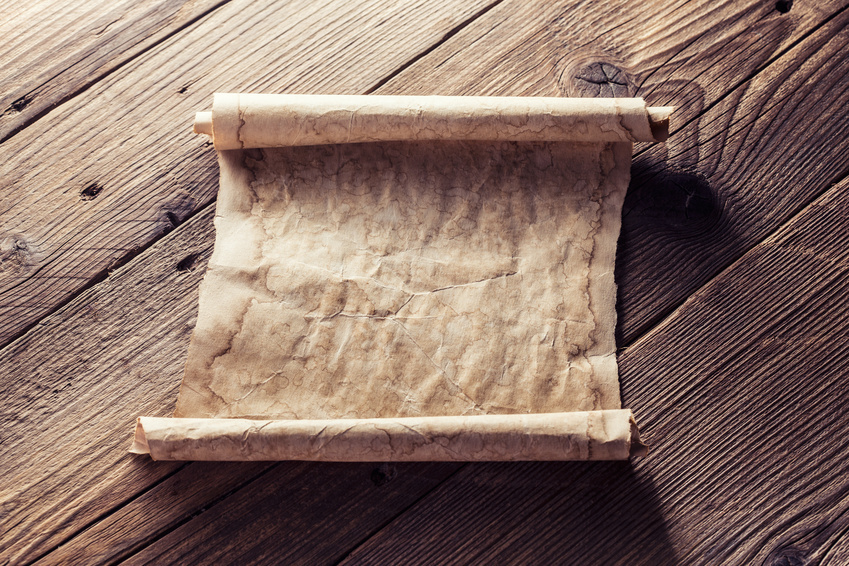 Parchment paper is a type of cellulose-based paper that strongly resembles parchment. Although most people use it to prevent baked goods from sticking to pans and baking trays, it is a popular craft paper because of its strength, transparency, and texture. Crafters use parchment paper in pergamano, cardmaking, and scrapbooking to create painted, embossed, cut-out, and traced designs.
Using Parchment Paper for Pergamano
Pergamano or parchment craft originated as a type of religious art in Europe in the 15th century. Catholic nuns created cards and devotional pictures using parchment paper. The craft spread to South America and Europeans largely forgot about it until Martha Ospina travelled from Columbia to Holland. She taught Dutch women pergamano techniques to learn Dutch. Martha subsequently developed numerous parchment craft tools and pattern books. Pergamano includes pressure embossing, painting, and perforating parchment paper to create bookmarks, boxes, lampshades, three-dimensional art, and cards. Pergamano is also a brand of parchment craft tools and accessories that includes mapping pens, ink pens, colouring materials, embossing tools, and scissors. This type of craft is suitable for beginners and expert crafts enthusiasts of any age.
Using Parchment Paper for Cardmaking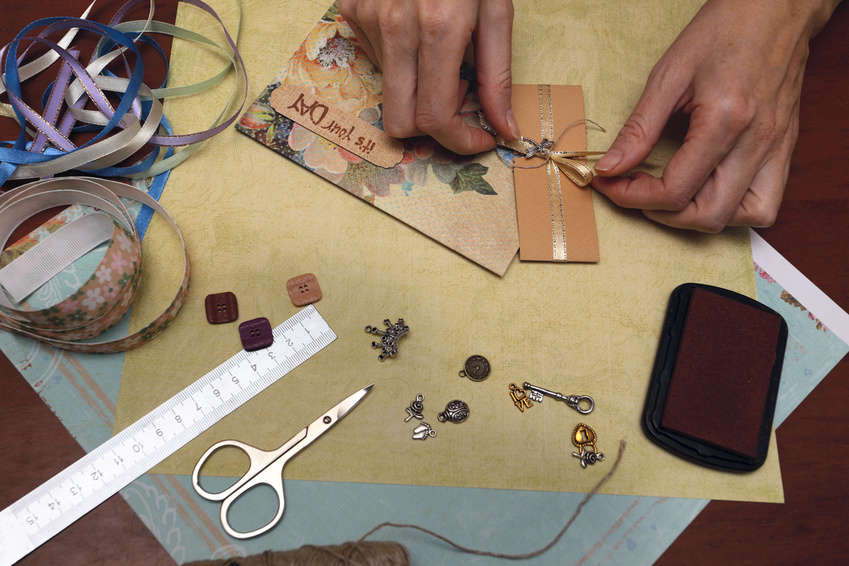 Parchment paper is strong, so you can manipulate and paint it without the paper disintegrating. This makes it ideal for cardmaking. It is transparent, so you can trace a design onto the paper, add strong outlines and colours, and add a colourful backing. You can use parchment paper to create anything from lace borders to delicate cut-out embellishments. Create a plain embossed design or paint a detailed image onto the paper and add embossed accents. Cardmaking and general papercraft tools are suitable for adding detail to parchment paper. Parchment paper is suitable for conventional card designs and three-dimensional creations.
Using Parchment Paper for Scrapbooking
$small2Parchment paper is ideal for creating decorations, frames, borders, and embellishments for scrapbooking. Creating lace using parchment paper is a favourite with paper craft enthusiasts. This type of lace makes a beautiful border for wedding and baby photos and mementoes. Furthermore, parchment paper lends itself to creating intricate designs and frames. Popular designs include insects, birds, and animals. You can use parchment paper to create individual butterfly embellishments with cut-out or embossed details on the wings, and the paper's suitability for painting and colouring means that you can add several wing colours. Invest in a parchment craft book or visit social media websites for inspiration. Experiment with parchment paper to find techniques and designs that suit your scrapbooking preferences.