Curtain poles are a must-have for anyone in search of a traditional way to hang curtains or drapes. Curtain poles come in several types of wood and metal, but it might be difficult to decide which is best for your home. Depending on your preferences and needs, any of the top three curtain pole materials may be ideal for you.
Brass Curtain Poles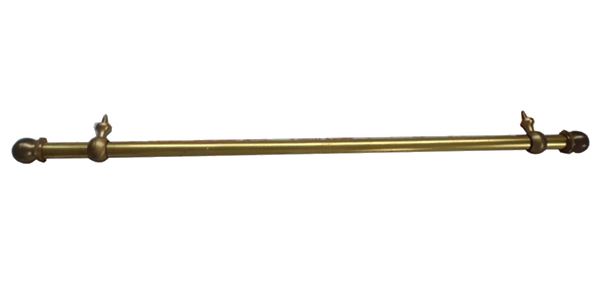 Brass curtain poles are the most common and affordable option. They are great if you want affordable metal curtain poles that you can easily install anywhere, and find anywhere. Brass curtain poles come in a variety of shades including bronze, copper, silver, black, and white, so you can choose a colour that suits your home. While affordable, brass curtain poles are less durable than other options, meaning that they cannot support very heavy curtains. Many brass curtain poles have an aluminium base. Brass or aluminium are the best options if you need an adjustable, extending, or telescoping curtain pole.
Steel Curtain Poles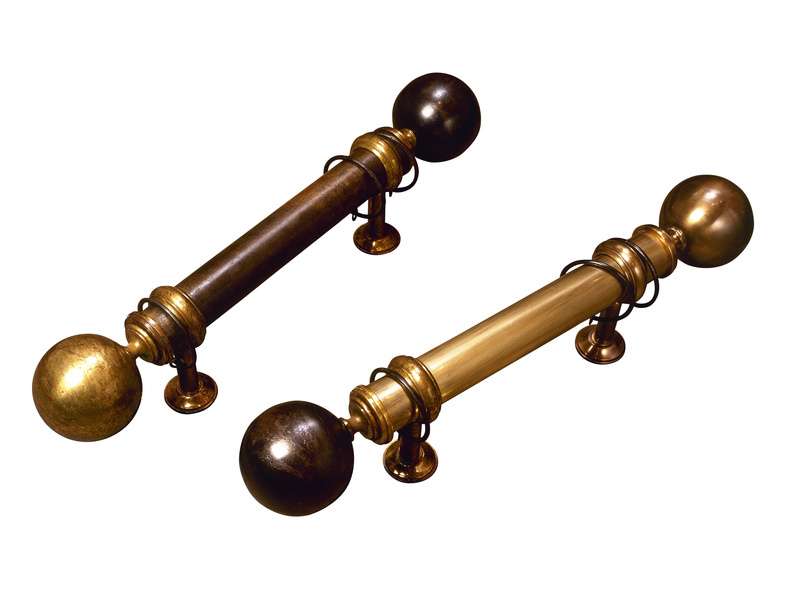 Steel curtain poles are a heavy-duty alternative to aluminium poles. Steel curtain poles are very heavy, meaning that they are not suitable for hanging on old plaster walls. However, they can support a great deal of weight without bending or bowing, making them ideal for long, heavy, and thick drapes. Steel curtain poles are usually hollow but also come in solid bars, which are heavier. Steel is also an excellent option if you want to use cornering, or other design choices that may put more weight on the pole. Steel poles are difficult to cut and resize if they don't perfectly fit your space, so measure your windows before buying. However, steel poles are easy to clean, which makes them ideal bathroom and kitchen curtain poles.
Oak Curtain Poles
Wooden curtain poles are the most popular option for classic decorative styles. Oak is one of the most expensive curtain pole materials, but also one of the most beautiful. Oak poles are available in a range of finishes and come in light to dark brown so that you can match the poles to your furniture. Oak curtain poles are not adjustable, but you can choose to cut the ends and add a cap to fit them into a space. Although stylish, durable, and able to support a great deal of weight, oak curtain poles are not ideal for cornering.