Daihatsu is a master of the 'small outside but big inside' type of vehicle that makes driving a pleasure for people in crowded cities. The company's subcompact vehicles are certainly convenient when parking is a challenge. Daihatsu cars have high reliability ratings, and used Daihatsu cars retain a strong following, even after the manufacturer's withdrawal from the new vehicle market in the UK in early 2011.
1. Daihatsu Sirion
The Daihatsu Sirion five-door supermini hatchback took the Daihatsu Charade's spot in the Daihatsu UK lineup in 2000. The first-generation Sirion offers two engine choices, a 1.0-litre three-cylinder engine and a 1.3-litre four-cylinder engine, both with manual or automatic gearboxes. Despite their small size, these cars can move. After the 2001 engine upgrade, the 1.3-litre engines turned out top speeds of more than 177 km/hour. Rally 2 and Rally 4 models hit up to 185 km/hour, and the Rally 2 model attains 0-96 km/hour in 8.1 seconds, the highest in the class at the time of its release. Models imported to the UK in 2002 and later years incorporated redesigns that improved trim quality, provided additional interior storage space, and provided easier-to-operate controls. The Daihatsu Sirion is still an in-demand used Daihatsu car.
2. Daihatsu Copen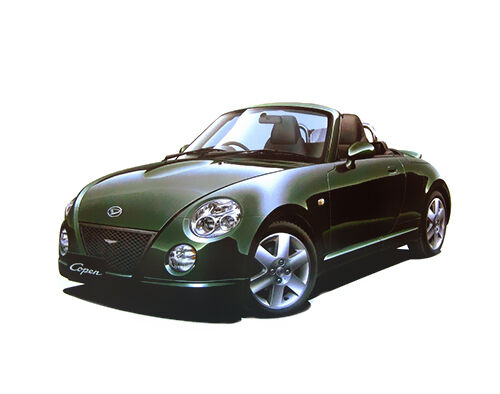 The Daihatsu Copen is a fun two-door roadster that falls in the kei car class in Japan, where superminis are popular for the tax savings they provide. Road tax savings are just one of the benefits this sporty car provides owners. The 1.3-litre engine allows drivers to zoom along at up to 177 km/hour and reach speeds of 100 km/hour in only 9.5 seconds. Overall fuel consumption averages around 64 km/gallon. Both manual and automatic gearboxes are available, and the retractable aluminium hardtop is perfect for enjoying a breezy summer afternoon on the motorways. On 'Top Gear', James May found the Copen to be a good competitor for convertibles from Mercedes-Benz, Audi, Citroen, and Volkswagen. It is no longer a new model on the European market since 2012, but it is still a very popular Daihatsu used model.
3. Daihatsu Terios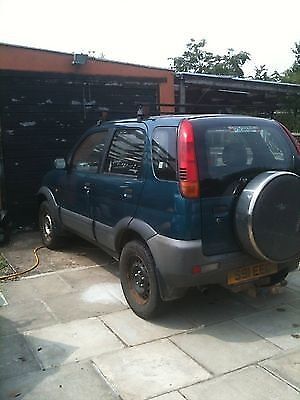 As a 4x4 off-roader, the Daihatsu Terios strays the farthest outside the standard Daihatsu profile, but it is very popular in the country and amongst those who frequently travel. This mini-SUV is the 2006 second-generation international successor to the Terios Kid, a tiny SUV developed for the Japanese market. The vehicle comes with five-speed manual and four-speed automatic gearboxes. Earlier models offer 1.3-litre and 1.5-litre engines, and later models feature the 1.5-litre engine. A large boot provides space for luggage and all types of gear. The rear seat folds down to expand the boot even more, as needed. Other popular Daihatsu off-road vehicles include the Daihatsu Fourtrak and the Daihatsu Sportrak.