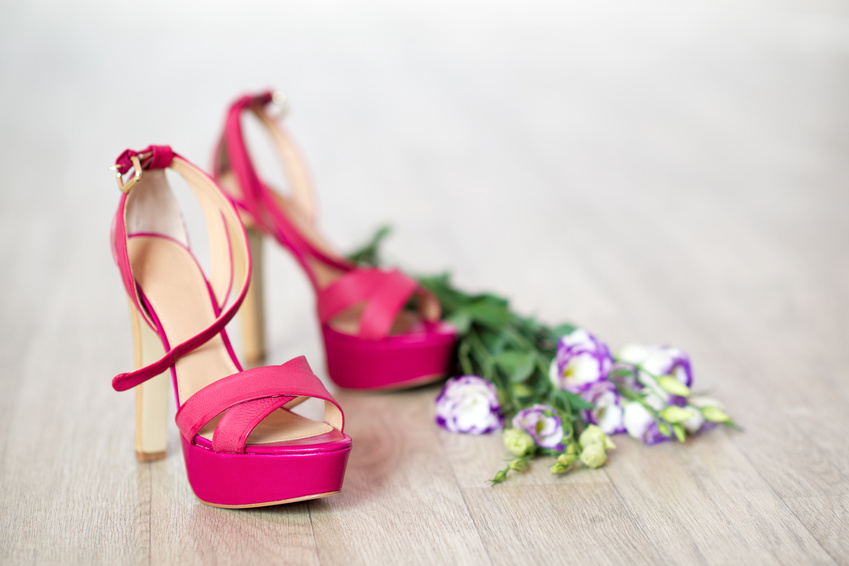 Fashionistas and trendsetting magazines agree that designer platform sandals are the perfect choice for spring and summer. There are plenty of designer shoes and platform sandals to choose from in a variety of colours, styles, and heights. Designer sandals can be expensive, so buyers should consider the features they love most before investing in this footwear.
Swedish Hasbeens Gold Peep Toe Super High Heel Sandals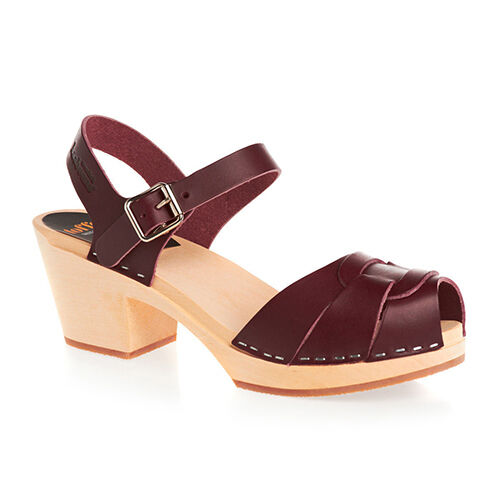 The Swedish Hasbeens gold peep toe platform sandals are perfect for spring and summer. These clog-style sandals may be sensible, but they are oh-so-stylish, and right on trend with a shimmering gold finish on a fresh white base. They have a real leather upper featuring stitched details, an open toe design, and an ankle strap with a logo detail and buckle fastening. The 8 centimetre block heel and generous platform give you a boost in height without being too extreme. A pair of Swedish Hasbeens gives the wearer a 1970s look for warm weather.
Lizzie Platform Sandal by Mulberry
The Lizzie platform sandals by Mulberry are super chic and a must-have pair for spring. Their 1970s style combined with a flirty floral pattern on the heel makes them adorable. The block heel measures 13 centimetres, which is perfect for making petite women look taller or short legs appear longer. The straps create bold stripes across the foot in nubuck and floral jacquard. The fine tanned Italian leather has a smooth finish and soft feel, and adds an elegant touch. The sandals come in several colour combinations, including black with pavement grey or fiery red, and midnight with summer blue. This pair of trendy sandals also features stitched details and silver nickel components.
Arena Studded Leather Platform Sandals from Balenciaga
Arena studded leather platform sandals are a spectacular offering from Balenciaga. They put a modern twist on the ever popular gladiator sandals. They feature an almond toe and leather cushioned insole, which makes them comfortable and stylish. The black leather straps have velcro fasteners and signature gold studs that look stunning when paired with a short black skirt or leggings. They are a top choice for anyone that enjoys summer concerts and festivals.