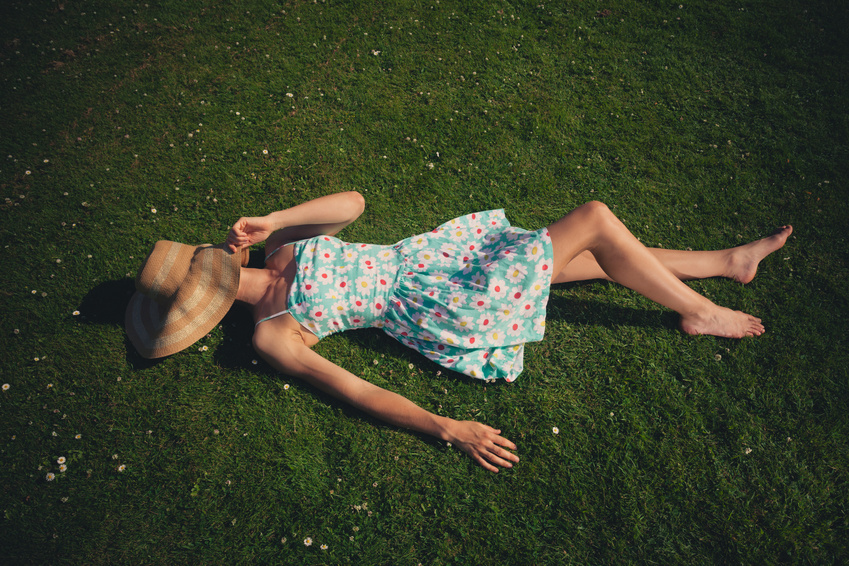 Highly sought after, designer dresses come in a variety of prints. Take into account your figure when considering a print dress, as some better suit slimmer women, while others complement larger women. As for style, floor-length dresses are versatile in wear, while knee-length dresses better suit more casual settings.
BCBGMAXAZRIA Sheela Printed V-neck Dress

This stunning, lightweight women's dress comes in an all-over lace print. It features a shallow V-neckline, keyhole back, and short sleeves with cold-shoulder detail as well as draped detail at the side seams. Still, a self-tie belt rests at the wearer's waistline, helping to give definition. Measuring approximately 127-cm from neck to hem, this floor-length summer dress fits in seamlessly at a wide array of functions and transforms well from beach wear to upscale evening attire. A slip lining, made of a polyester and spandex blend, provides extra coverage, given the sheerness of the fabric. Moreover, as this BCBGMAXAZRIA dress is 100 per cent silk chiffon, carefully follow the care instructions; for optimal preservation, only dry clean it. To complete your look, put on a pair of nude-coloured, open-toe, high heel dress sandals and a faux-leather covered cut-out cuff.
Calvin Klein Print Wrap Dress
The print wrap dress from Calvin Klein features long roll-tab sleeves and an abstract print resembling white paint splatters on a black backdrop. It has a V-neckline alongside seaming and shoulder hardware details, which complement the design. Tonal top-stitching gives it a crisp edge, while belt loops and a tie waistband help create a defined waistline and further enhance dress desirability. This Calvin Klein dress measures 91-cm from shoulder to hem, and rests just above knee length on most wearers. Constructed of 95 per cent polyester and 5 per cent spandex, this wrap dress requires dry cleaning.
Michael Kors Soho Square Printed Maxi Dress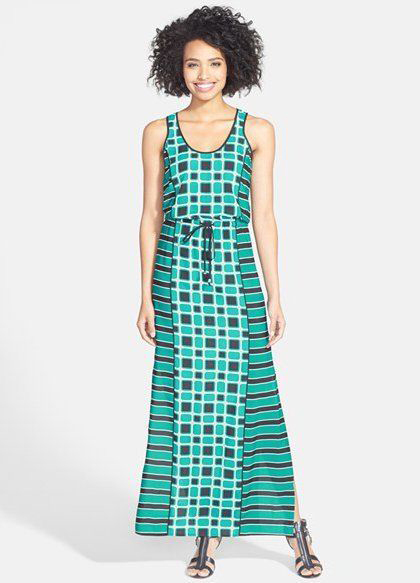 From renowned fashion designer Michael Kors, this maxi dress features a scoop neckline and sleeveless, wide shoulder coverage. A beautiful island blue dress, it has vivid panels of checks and stripes traced with black piping. The drawstring waist helps give wearers some definition by creating a relaxed silhouette. Floor length in design, the dress measures 147-cm long; the right side slit to the knee adds an edge and eases walking. Made of polyester, it suits casual settings. To complete the look, consider pairing it with a pair of black strappy sandals.