Diesel generators are used to provide a backup power source for homes and businesses in the event of a power cut. They are also employed in outdoor settings, such as music festivals that are far from mains power. Before buying a diesel generator, buyers should learn more about the features of the top products.
Kipor KDE6700TA Diesel Generator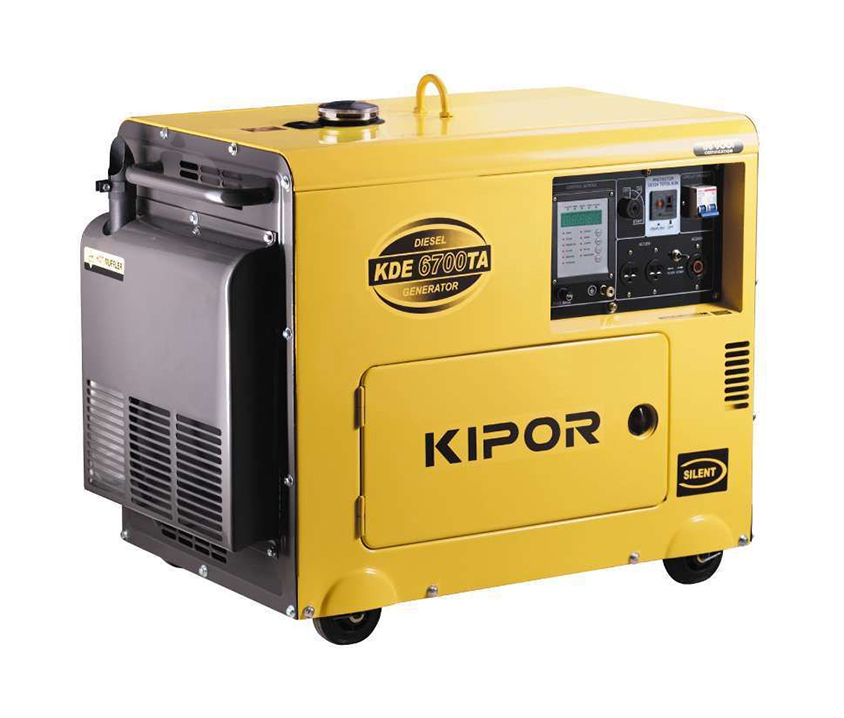 The Kipor KDE6700TA is a silent generator; however, this does not mean that it is actually silent. It still produces some noise, but it is considerably quieter than other diesel generators. It produces 5,000 watts of electricity, which is enough to power many devices simultaneously, even those that use significant amounts of energy, such as air compressors. The Kipor generator also has an automatic voltage regulator so that the power does not fluctuate. It is easy to operate, with all of the controls located in a single panel and a display that shows the power output and estimated running time. It has a low oil alarm system, so that the user can refill the oil before it drops to a critical level. With a full tank of diesel, this generator runs for up to nine hours.
Suntom SDE 6500EN Diesel Generator
The Suntom SDE 6500EN diesel generator is known for its long-lasting power. It is easy to start, even in temperatures as low as -5 degrees Celsius. It is another silent generator and is compatible with nearly all electrical equipment because it outputs between 110 and 240 volts. It also has a 12 volt DC converter, which is ideal for charging car batteries. Its direct fuel injection system delivers diesel to the engine with less waste and allows it to run for up to 15 hours on one tank of fuel.
Yanmar YDG3700 Diesel Generator
The Yanmar YDG3700 diesel generator is air cooled and has an electric starter with a 70 centimetre pull cord. It is a highly portable generator that can deliver a variety of voltages, from 110 to 240 volts, which means that it can power almost any electrical equipment. The Yanmar YDG3700 is made from high quality materials and has fewer parts than similar generators, which makes it easier to maintain. It runs for up to 15 hours on one tank of diesel.