Invented over a century ago, espresso machines are a must-have for the coffee connoisseur. Though modern machines use the same principle and force pressurised steam or water through ground coffee, the choice now includes manual, semi-automatic, automatic, and super-automatic models. With each type offering users a different balance of control and convenience, the selection can seem overwhelming, but the top 3 models offer a good blend of quality, convenience, and features.
Nespresso Pixie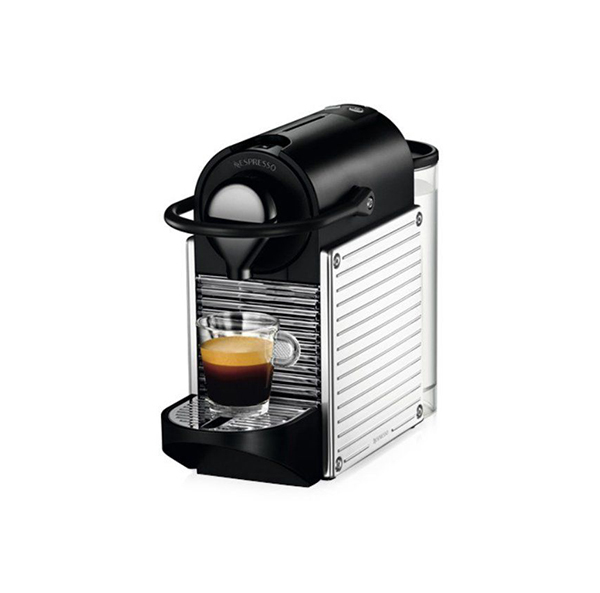 The Nespresso Pixie from Nestle is ideal for those who do not have the time or inclination to learn the skills required to operate a more complicated espresso machine. Like other Nespresso machines, it uses Nespresso capsules, which are pre-packaged single-use containers of coffee and flavouring. It can brew a single or double espresso from one capsule in less than 30 seconds. Users just top up the water tank, turn on the machine, place a fresh capsule inside, and close the lever. Available in several bright colours, this small machine can fit on most kitchen counters. Unfortunately, the Nespresso Pixie does not include a steam wand. However, buyers who want more flexibility can opt for the Nespresso CitiZ, which adds frothy milk to the mix.
Gaggia Classic
A manual espresso machine, the single boiler Gaggia Classic comes from the company behind the modern steamless coffee machine. Featuring industrial looks and a professional handle, it requires some knowledge to operate. However, it is not complicated to use and brews excellent coffee. The machine has a cup warmer, a useful feature that aids the creation of a perfect cup of espresso, but users need to grind and tamp coffee themselves. Once switched on, the machine pours espresso topped with rich "crema" into one or two cups. It has a long steam wand for milk that also doubles as a hot water dispenser. Though it does not connect to a water supply directly, its large 1.2 L tank holds enough for 17 cups and eliminates the need for frequent refills. Moreover, the Gaggia Classic accepts both ground coffee and ESE coffee pods.
Rancilio Silvia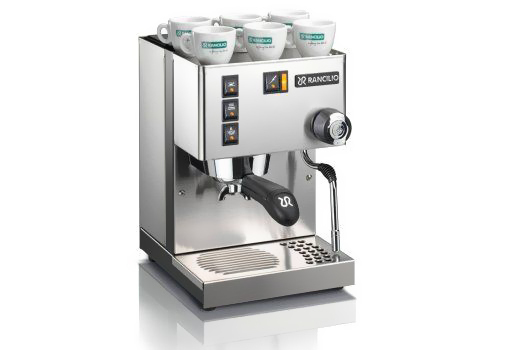 Though the Rancilio Silvia debuted in 1998, it is a benchmark machine that set the standard for consumer, single boiler machines. As of 2014, it has been revised three times, and its third incarnation (V3) continues the professional styling of its predecessors with a stainless steel body and bold lines. This espresso machine features a commercial-grade steam wand for frothing and hot water as well as chrome-plated brass components that distribute heat evenly. It includes two filter baskets—a smaller one for single shots and a larger one for double shots—and a cup warmer. Though the Rancilio Silvia works with ground coffee, buyers can purchase an adaptor kit for pods and capsules. Equipped with a redesigned drip tray grid and removable water tank, this reliable machine also proves easy to clean.