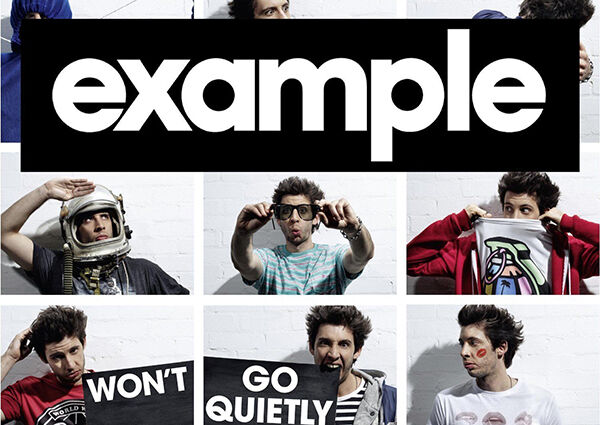 If someone asks what or who are you referring to when asked to name one Example single, then it is possible that the individual has not been on the music scene for a few years. Example is the stage name of the multi-talented British singer, songwriter, and sometimes rapper, Elliot John Gleave.
The Origin of the Name Example
Many people wonder why a musical artist would select such a strange, yet simple stage name. However, the name "Example" was derived from a simple yet creative process. Initially, Elliot Gleave abbreviated his first and last name to only include EG. EG is also the abbreviated form for the Latin term "exempli gratia", which in English translates to "for example". So, in essence, Elliot's given name in abbreviated form represents the Latin word for "example' and that is how his stage name was born.
Example's First Recordings
Influenced by hip-hop veteran rappers as Snoop Lion, formerly Snoop Doggy Dogg, and the group Wu-Tang Clan, Example started rapping at an early age. His first recordings were made while he was studying film directing at Royal Holloway, University of London. He moonlighted by performing at house parties in order to supplement his income. As a result of this, he met Joseph Gardner, a producer also known as Rusher, and made several independent releases on his own label, "All The Chats".
Example's Climb to the Top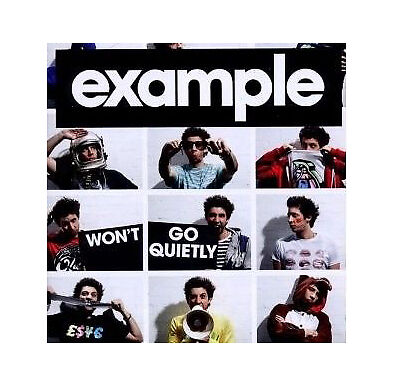 Although the lead track "Watch the Sun Come Up", from his album "Won't Go Quietly", recorded on the Data Records label, debuted at number 20 on the UK Singles Chart, the title track of the album, later released as a single, debuted at number six, making it Example's first top 10 hit.
Top 3 Example Singles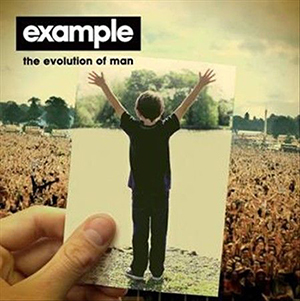 "Changed The Way You Kissed Me" is Example's number one hit single. This is his first number one song and it went platinum both in the United Kingdom and Australia. This track established him as a talented dub/pop artiste. The track is said to be a mixture of song and rap, pleasant to the ear, yet with a lively dance beat. It wasted no time getting to the top of the charts, debuting at number one. With a silver rating in the UK, having sold over 200,000 copies, "Stay Awake" is regarded as another one of Example's top three singles. "Stay Awake", originally released as the second track on the album "Playing In The Shadows" also debuted at the number one spot on the UK Singles Charts. "Say Nothing" was taken from Example's fourth album; The Evolution of Man. Debuting at number two on the UK Singles Charts on September 16, 2012, with a fantastic guitar riff and huge chorus appeal, it had what it took to command the airwaves and maintained its position for some time.