Whether the oak table you are considering is for the dining room, kitchen, or is going to sit in front of the sofa, finding the perfect table is easier when you understand the qualities of oak furniture. Oak furniture is really sturdy while still looking good. But also consider style, construction, and its condition before buying to ensure you get the right oak table for your needs.
Oak Table Durability and Styles

Oak is an abundant hardwood species found throughout the northern hemisphere and is available in two basic varieties: red or white. The grain in both red oak and white oak is similar, but white oak has longer rays, is more durable, light, and water resistant than red oak. Manufacturers typically use white oak in furniture, like kitchen tables, while companies use red oak for railway sleepers, wagon wheels, and hardwood flooring. Oak is a durable, heavy hardwood with beautiful grain, which makes furniture crafted from oak quite sturdy. Oak is the most popular wood for English and American Country styles, but is also a popular choice for various other furniture types and styles with its wide appeal and great looks.
Oak Table Construction
Although you can purchase many different solid oak items, some feature oak veneers placed over other woods or MDF. Veneers improve the appearance of tables manufactured from less expensive woods. Some manufacturers glue oak veneer to pine furniture, particleboard, or MDF. Whether veneer or solid, look for furniture that is well constructed. Check that tables do not have gaps between the parts and that the fasteners are secure. New oak tables should be smooth and free from dents and each surface should be level. While oak itself has a coarse texture, the furniture itself should not. If the table has a urethane finish or stain, it should have uniform appearance without stains. You should see the grain through the finish and it should have a warm look. Oak farmhouse dining tables should have solid legs that stand up to heavy use, while a side table or coffee table can be more delicate depending on the style.
Oak Table Care and Cleaning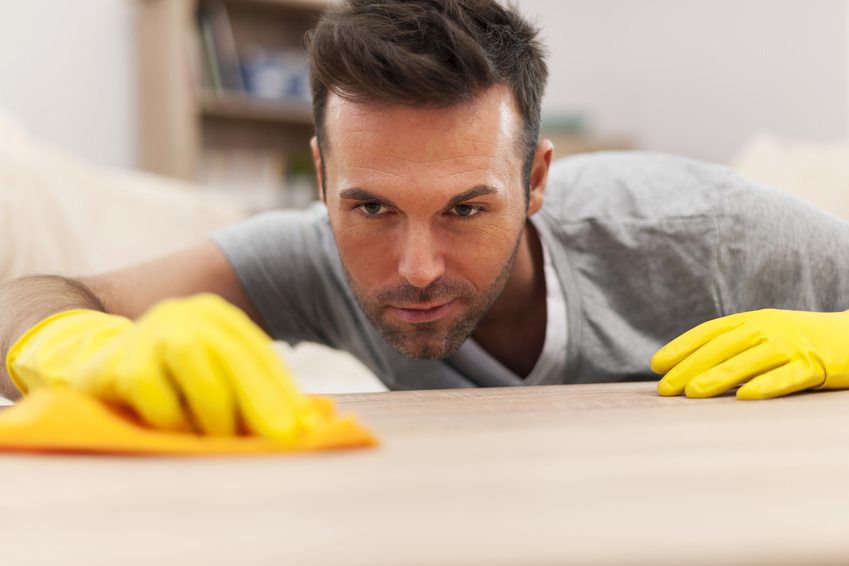 If you purchase an oak table with a drawer, be sure to leave the drawer open for a day or so to allow the smell of furniture oil to dissipate. Although small oak tables tend to look strong and sturdy, looks can be deceiving when it comes to furniture. Always lift with care when moving oak furniture and do not drag it on the floor. Avoid placing oak tables or sideboards in direct sunlight to lessen the chance of fading or cracking of the wood. Dust weekly with a dry, clean cloth and treat the oak table with a furniture oil or polish once a month.