Capture every spectacular moment, such as a graduation, wedding, or soccer match with precise detailing by taking advantage of the features available with a polarising camera filter, for example, by using a 52 mm polarising filter or 58 mm polarising filter. The filter works for you behind the scenes to create photos that look nearly picture perfect. See how this camera filter upgrades the quality of your snapshots from 'ho-hum' to 'wow' in seconds.
Uses the Best Rays
A polarising filter clarifies the sun's rays entering the camera lens so reflections from water, glass, and other mirroring type objects do not become whitish glare, permanently, for viewing by generations to come. Look for this type of camera lens that works with both auto and manual focus cameras. Check out the specs on your SLR camera, DSLR camera, and camcorder to ascertain whether this high-resolution filter is compatible. Most polarising filters contain double threads to attach to a lens hood or another filter. Stop reflections and sunlight from causing images to appear washed out by using this filter to balance out light rather than depend solely on light metering sensors which can be problematic.
Makes Colours Deeper and Clearer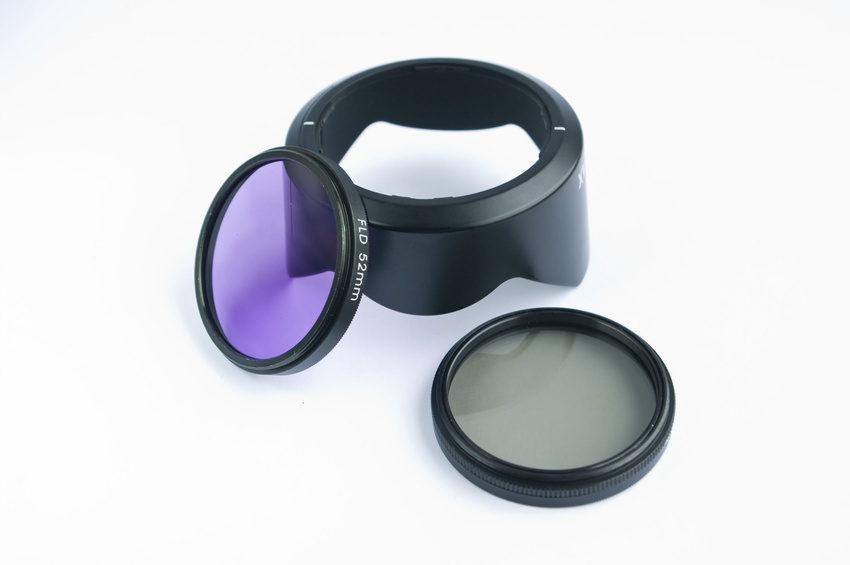 Improve your camera's performance by using the polarising filter to increase colour saturation. You may need to experiment with the relationship of the sun's location to the camera by rotating the lens so that it is perpendicular or at a right angle to sunlight. Double-check your viewfinder while locating the best angle as the image improves or becomes hazy when you move about. Once your image appears clear, then your filter diffuses sunlight and reflections at maximum efficiency. At that point, every colour seems brighter, deeper, and more intense. You can inadvertently reduce image quality if you do not keep the filter perfectly clean, so set aside a special closeable section in your camera bag for this accessory.
Enhances Contrast and Reduces Glare

You photograph a variety of objects all contained within one photo. Not only are you concerned about eliminating reflections and improving colour, but also making sure the contrast between objects is normal. Photographers prefer soft edges to objects that have too much light, appearing harsh. A polarising filter reduces haze and glare, and further defines normal differences between clouds and the sky or the sky and mountains. The objective for a pleasing picture is that dissimilarity among objects blends into one broad stroke of colour rather than seeming to fight for attention. Since less contrast may be desirable in certain photographs, the photographer uses the polarising lens at will to create a desired effect.