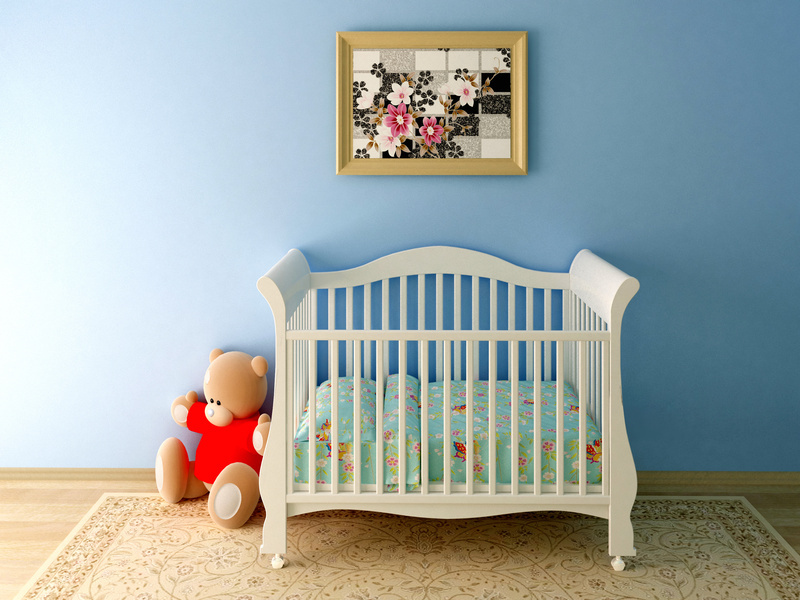 A cot bed represents one of the biggest and most important items for a nursery. The simple baby cot bed design has been revolutionised and combined with so many different features that it has become increasingly difficult to focus on what is truly important. A suitable mattress, a drop side cot design, and a model that can transform into furniture are features that should top any buyer's list.
Suitable Mattress

As a general rule of thumb, the cot bed mattress should not leave more than 4 cm uncovered on each side to avoid accidental injury of the baby. The standard 58 by 118 cm and the continental 60 by 120 sizes are quite common. Larger mattresses are also available, so if neither fills the interior surface, consider a 70 by 140 cm mattress. Moreover, thickness can vary, but any 8 to 10-cm thick model can provide adequate support. When it comes to material, buyers can choose between four different types. Foam and the hypoallergenic options are quite easy to clean. Next, spring cot mattresses usually have a lot of padding to hide the springs, and both sides are made of different materials. One side is usually made of a wipe-clean material, which eliminates the need for a mattress protector. Lastly, natural fibre models provide firm support, but they can be more expensive than the rest.
Drop Side Cot Beds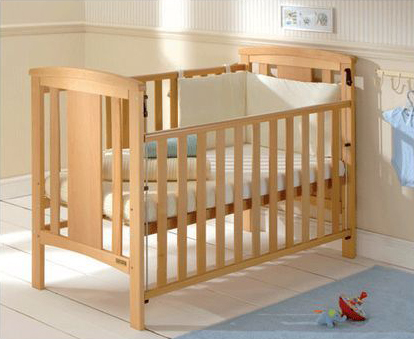 Drop side cot beds are a bit controversial but highly practical. These designs have been banned in the US, but the UK has decided to regulate their use with stricter European standards. The design allows users to lower one long side of the cot bed to make the interior more accessible. Some models even have the option to drop both sides. Usually, some type of locking mechanism controls the lowering. Look for those designed for one-hand operation so that you can use it while carrying the child.
Transformable Models
After the child outgrows the cot bed, some transformable models allow parents to repurpose them as furniture. A wooden cot bed can easily turn into a bed, a daybed, a sofa, or a chair. This feature is highly practical for those who plan to have just one child. Manufacturers even allow buyers to purchase matching furniture so that it can blend in the room. Buyers can expect sturdier construction with transformable models, as they are intended to serve a purpose for many years.