A car cover protects your car from the elements and helps preserve the colour and tone of the paint over time. While you can purchase a random car cover and hope that it fits, the best way to go is to shop carefully and choose something that suits your car and your needs. There are dozens of different car covers to choose from, and you can look for the following top features to find a great one.
Car Cover Waterproofing

While not every outdoor car cover features waterproofing, it is always beneficial to have a cover that protects your vehicle from rain as well as other elements. When buying waterproof car covers, you can also look at other factors such as waxing or oiling, which both repel water. Some fabrics offer more waterproofing than others do. For example, waxed or oiled canvas is fully waterproof even when soaked, because the tight weave of the canvas, combined with the oil, is very good at repelling oil. On the other hand, cheaper materials such as polyester are too thin to repel downpours, meaning that the car will get wet.
Car Cover Correct Sizing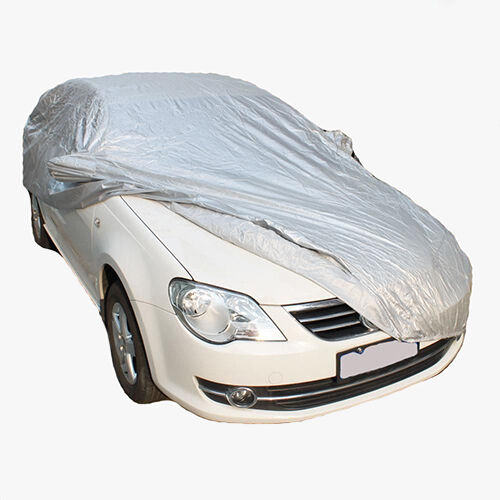 Manufacturers label many car covers as small, medium or large, but sizing is not standard. It is a good idea to measure your car for length, height, and width, and then use those measurements to find a car cover that fits it properly. Alternately, you may be able to find a car cover for your specific car, such as a BMW 5-Series, especially if you have a very popular or valuable car.
Car Cover Ties or Straps
Good quality ties and straps on an outdoor car cover can mean the difference between having a car cover and not having one after the first storm. Look for straps that attach to the wheels, to the undercarriage of the car, or to each other. Ratchet straps allow you to tighten the car cover over the car. S-hook straps usually connect to the tyres or to the undercarriage. Outdoor car covers with no straps are not as convenient or as safe as covers with good straps. However, if you are on a budget or if you are buying an indoor car cover, then secure straps might be less important than other features such as size and material.