After a while, hard floors begin to lose their shine when scratches and scuffs take over, but a floor polisher can restore it back to its original state. They work on a variety of materials, such as tile, wood, and stone, and serve a variety of purposes, from lightly sanding the surface to applying a high-gloss shine. The size of the area as well as the end goal determine which sort of features to look for.
Floor Polishers Sizes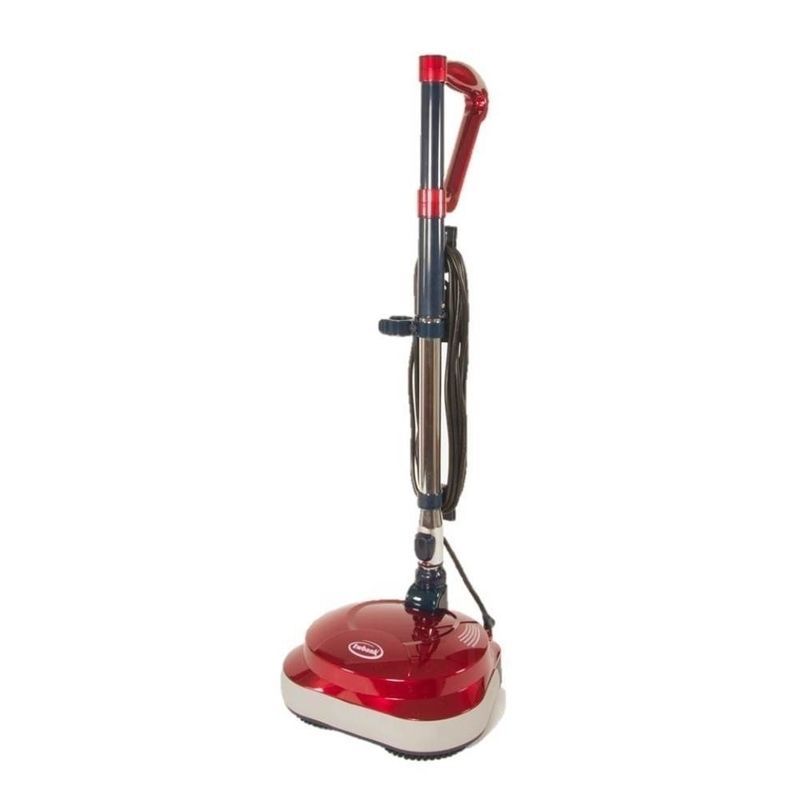 The simplest option is a handheld floor polisher. The small size makes it portable and easy to manoeuvre, although it does require the user to get on their hands and knees. It works very well in small, compact areas, such as a bathroom or hallway. Most are compatible with 33 to 38-cm pads and often come with several pads to get the user started. For example, a kit could include fine-grit sandpaper attachments as well as floor polishing pads. Buyers can also purchase other pads and use floor cleaning machines and polishers for other projects, such as sanding the deck or building wooden furniture. Full-sized floor polishers cover more space help the user avoid crawling around on their hands and knees. They feature larger, rotating pads and often look like a vacuum or carpet cleaning machine. The bigger pads vary in size and get up to 68-cm in diameter.
Floor Polisher Power Options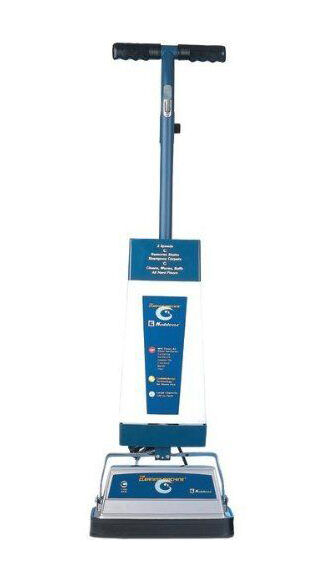 Floor polishers use a variety of different power sources. Electric floor polishers come with a cord, which can be a hassle to avoid running over, so look for ones with extra-long and retractable cords for ease of use. Battery-powered ones require charging beforehand, and since they eventually run out of charge, they tend to be best for smaller spaces. For large, industrial spaces, propane powered floor polishing machines tend to be best because wall outlets may not reachable in all areas. These are also the largest machines available.
Floor Polisher Speeds
One of the biggest variations between floor polishers other than size is their rotation speed. Users need lower speeds to strip and sand the floors, while high speeds work well for polishing. Some machines can switch their speeds, but other, such as floor buffing machines can only polish. The standard speed between 150 and 175 RPM works for stripping, scrubbing, and even polishing with the right kind of pads. Dual speed systems switch between 200 and 400 RPMs, which works best for scrubbing and polishing. Meant for high gloss polishes, super high-speed buffing machines range between 1,000 and 2,500 RPMs.