When it's time to move on from a large travel system, or one just needs something a little more compact and lightweight, the Maclaren Quest pram is a good option. A top quality brand of pram, the Maclaren Quest is full of useful features, like comfortable seat design and function, practicality of use with easy maneuverability and plenty of storage, as well as a good selection of useful accessories.
Maclaren Quest Pram Seat Design and Function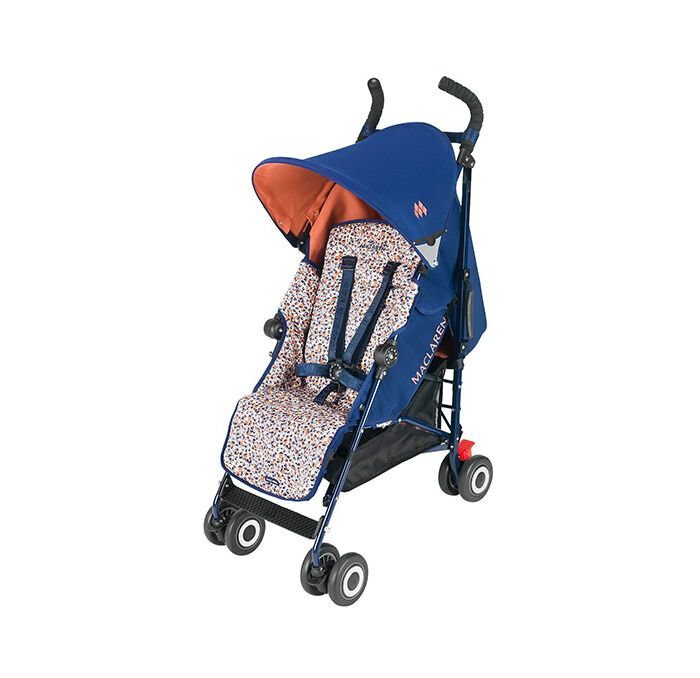 As with the majority of pram designs, the Maclaren Quest pram has a slightly reclined upright seating position, suitable for older babies and toddlers. A forward-facing seat with four different seat reclining positions, the Maclaren Quest offers ample recline in its lowest position for a sleeping child. Easily adjustable, the seat requires the user to pull on two levers on each side of the back of the pram seat. The seat is adjustable with a baby in the seat or when the pram is empty. The seat is removable and machine washable and comes with a five point safety harness. The pram's extendable leg rest makes it a suitable choice for comfortably supporting smaller children, and is ideal for use with children from three months of age. The seat accommodates a Maclaren Quest footmuff.
Maclaren Quest Pram Practicality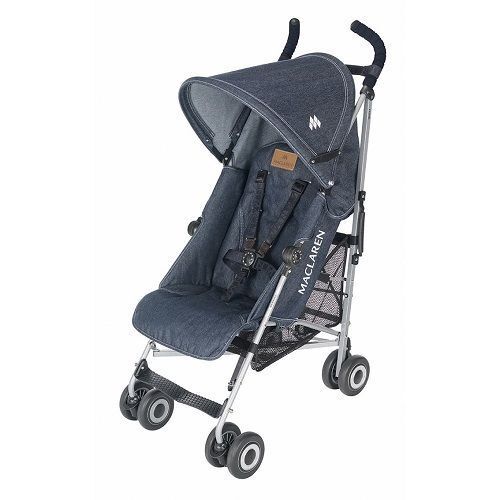 The Maclaren Quest pram is full of practical features, making it a suitable option for use with young babies and older toddlers. Its ergonomic, soft foam covered handles are comfortable to hold and are angled for easy manoeuverability. The lightweight frame makes this pram comfortable and easy to push and steer. Folding the Maclaren Quest pram is quick and simple, something one can do with one hand. Once folded, the Quest is long and narrow, making it very compact and easy to store. In terms of storage, the Quest features an under-seat mesh basket as well as a mesh pocket on the back of the hood.
Maclaren Quest Pram Accessories
A useful accessory available with the Maclaren Quest buggy, is a practical and durable clear plastic raincover. Compact and easy to store, the Maclaren Quest raincover attaches to the front of the hood and to the bottom of the pram's frame, covering the child easily. As with other Maclaren pushchairs, a number of additional accessories are available. These include a Maclaren seat liner, mosquito net, parasol, and even a hardy Maclaren carry bag. For added storage, the Quest can accommodate a Maclaren universal organiser and an insulated pannier for safely storing baby's food and drink.