Whether you own a large of small retail business, you need a cash register to store money and credit card slips, as well as record and calculate sales. Cash registers have come a long way from the vintage types that functioned as large calculators with everything entered manually. Depending on the size and nature of your business, you may need different cash register features, so before making a purchase, learn which features are essential to making your business a success.
Security Features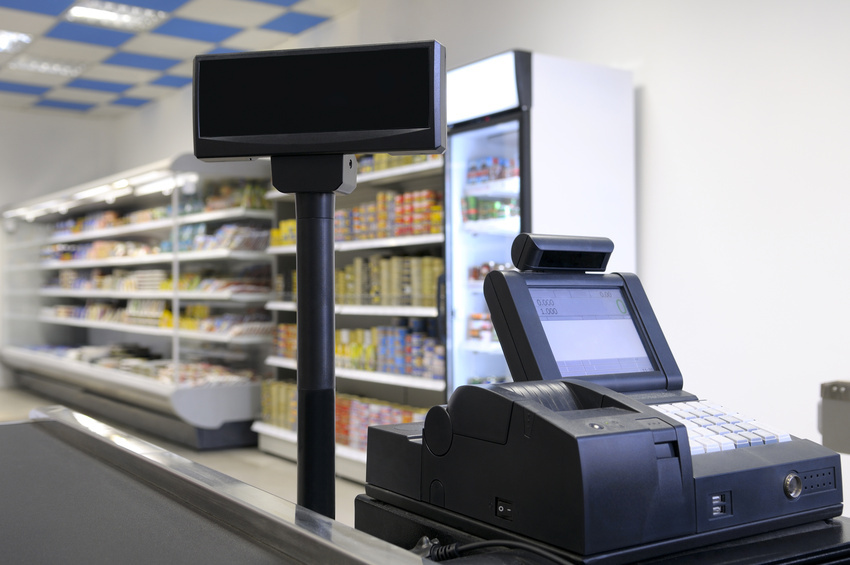 When handling all that cash as well as all those cheques and credit card slips with important numbers on them, you need to make sure they are safe and secure. Make sure whichever cash register you choose has a locking drawer so money and records stay in one place. You can even find ones that come with a cash box to install nearby for when the cash drawer is overloaded. You can install a locked cash box in a hidden location out of the way of the cash register. You can put the money in envelopes and drop them into a slot at the top or on the side of the box when the register count reaches a set amount. Another security feature lets you know when the register has more cash in it than you want. You can pre-set an amount into the register's computer and it alerts you when you should remove cash and place it in the drop box.
Receipt Printing Options
All modern cash registers print receipts for customers at the end of a transaction, but some use a printer ribbon to create a receipt and others, use a thermal printing system. The thermal system comes with a higher initial upfront cost, but in the end, it saves your business money as it uses heat to print the receipts so you do not have to buy replacement ink cartridges constantly, which add up month after month. However, one advantage of using an ink cartridge is that you get a clearer and easier-to-read receipt. A cash register that also prints credit card slips offers more convenience than one that does not.
Inventory Tracking

If you run a retail establishment with a large inventory, a modern cash register that tracks that inventory helps you keep efficient records and allows you to give answers to customers in just minutes. Most Point of Sale (POS) cash registers come with this system. A POS register scans a customer's item and deducts it from your inventory records at the end of the transaction. This also saves you the trouble of manually counting inventory on a regular basis.