Many worksites require the use of headsets, particularly those dealing with high volumes of incoming calls. The best-performing headsets become crucially important for heavy duty daily use, as technical issues arising in the wearer's headset can be costly to business. Customers needing reliable, good quality hands-free phone headsets. By choosing those models that meet the most stringent standards, consumers may potentially preserve their equipment for longer.
Choosing the Best Headsets for Work
Hands-free phone headsets incorporate Bluetooth technology to give users full wireless functionality. Designed to optimise handling convenience, they provide ultimate freedom of movement that too often comes at the expense of audio performance. All hands-free headsets today offer great user efficiency, but they do not all demonstrate top sound characteristics equally well. The headsets featured below demonstrate outstanding audio clarity, safety, noise cancellation, and fit.
Plantronics Voyager Legend UC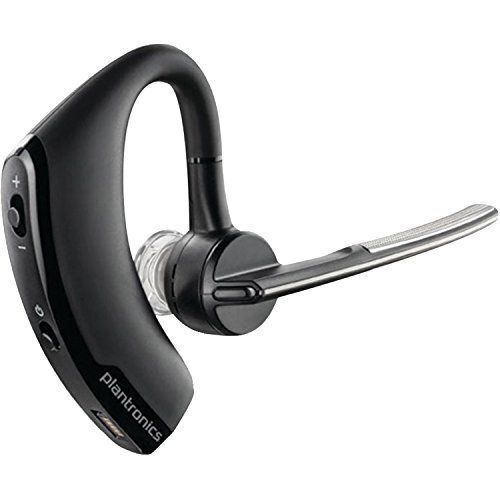 The Plantronics Voyager Legend UC perfectly satisfies the demands of the mobile work environment and those who need to run their business whilst on the move. With its included USB adapter, users can connect the headset to tablet, PC, or smartphone for ultimate flexibility. Featuring Smart Sensor technology, the headset can automatically take incoming calls when users place the set on their heads. The automatically updating softphone presence alerts callers to the user's availability. This headset also boasts the ultimate range of voice alerts and commands that allow users complete control over its functionality with voice only. The advanced technologies of PC Wideband, DSP, and WindSmart provide outstanding audio quality with superior noise cancellation and sound clarity.
Sennheiser DW Pro 2
The Sennheiser DW Pro 2 gives office workers the best operating experience. Featuring ear protection from noise surge, this headset also offers premium sound isolation technology. This helps workers concentrate effectively on callers amid noisy office environments and makes them easier to understand by those on the other end. The headset features ultra-durable design for heavy use in call centres or other user intensive environments. Connected to PC or desk phone, operators can talk from a distance of up to distance 180 metres. With the ability to connect multiple headsets from a single station, it makes the perfect set for conferencing or training purposes.
Jabra Pro 9450 Headset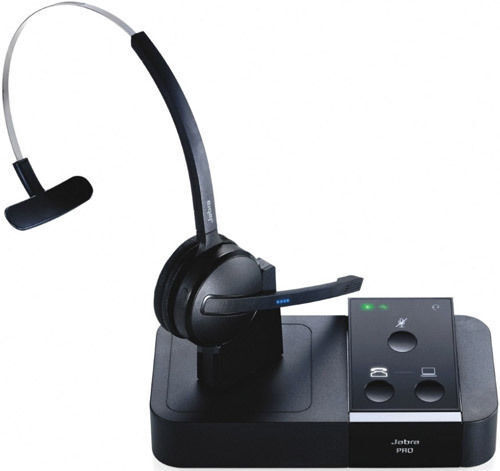 The Jabra Pro 9450 Headset suits the high volume demands of a busy office or call centre at a premium price point. It connects up to four headsets to a desk or PC phone with two adjusting options to offer wearers greater personalised comfort. State-of-the-art noise cancellation and Digital Signal Processing technology eliminates background noise for improved interaction between caller and operator, while SafeTone prevents noise surge. Users can operate the headset from a distance of 150 metres from the station.