The horror genre has evolved over the decades, but some of the movies have become classics that you simply cannot overlook. Whether you are a horror movie aficionado always on the look to complete your DVD collection with new titles or someone who enjoys the best classic movies of the genre, you can find many horror DVDs on eBay. Before you buy, read about the top horror classics available on DVD.
'Psycho' (1960) on DVD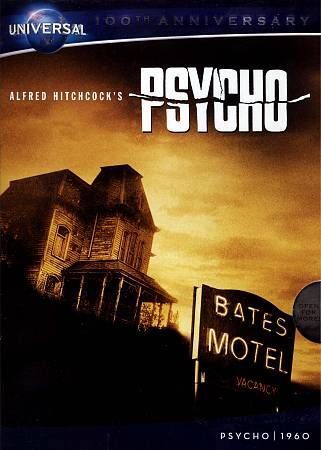 Perhaps the most famous movie in the history of horrors, 'Psycho' is Alfred Hitchcock's masterpiece and is a must-see for any film lover. Featuring one of the most notable scenes in the history of cinematography, the shower scene, 'Psycho' is full of suspense. If you would like to own 'Psycho' on DVD, you are in for a treat. The DVD version of this cult movie features a selection of extras that will enhance your viewing experience. You can choose from several DVD versions, including the 45th Anniversary Special Edition. Some of the special features include the 'In the Master's Shadow: Hitchcock's Legacy', 'Making of Psycho' documentary, 'The Shower Scene', newsreel footage, production photographs, posters, and lobby cards.
'The Silence of the Lambs' (1991) on DVD
'The Silence of the Lambs' tells the story of FBI rookie Clarice Starling (Jodie Foster) who tracks and finds serial killer Buffalo Bill (Ted Levine) with the help of imprisoned cannibal Hannibal Lecter (Anthony Hopkins). The movie won five Academy Awards in 1991, including Best Actor, Best Actress, and Best Picture. It was the first horror movie to win the Best Picture award. Some of the special features you can find on the 'Silence of the Lambs' DVD include 'Inside the Labyrinth: Making of The Silence of the Lambs Documentary', 22 deleted scenes, an Anthony Hopkins Promotional Phone Message, a photo gallery, TV spots, and the original theatrical trailer.
'Rosemary's Baby' (1968) on DVD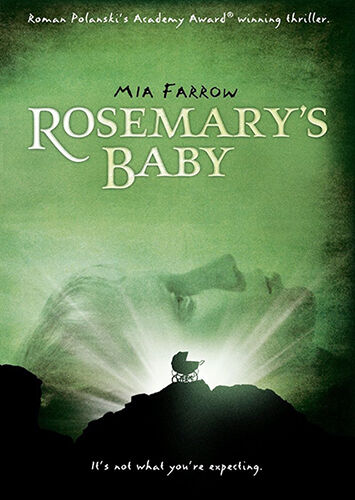 Originally released in 1968, Roman Polanski's psychological horror film was one of the most successful releases of the horror genre, with a cast featuring Mia Farrow, Ralph Bellamy, Ruth Gordon, and Maurice Evans. This classic film follows the story of Rosemary Woodhouse, played by Mia Farrow, a pregnant woman who fears that her husband plans to give their child to their neighbours to use as a sacrifice in their occult rituals. The DVD includes a making-of featurette, as well as exclusive retrospective interviews with director Roman Polanski, production designer Richard Sylbert, and production executive Robert Evans. English and French soundtracks are available on the 'Rosemary's Baby' DVD, as well as English closed-captions and subtitles.