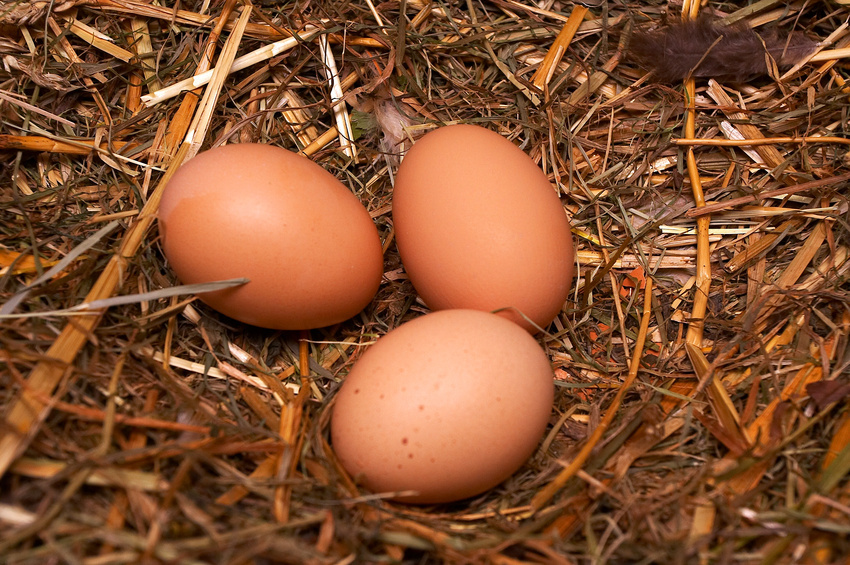 Keeping chickens is a wonderful way to supplement the pantry, but when those hens do not lay, the investment can become problematic and frustrating. Fortunately, with a few items chicken owners can often get their hens to start laying once more. With three basic items, hens can feel happier, more secure, and more willing to produce.
Coop Lights
Spring and summertime are natural egg-laying seasons for chickens. The longer days and warmer weather tell chickens that these seasons are ideal times to raise their young. As the colder months approach and the days get shorter, many chickens may slow down their egg production. To combat this, many chicken owners turn to chicken coop lights run on timers. These lights help to "fool" a chicken into believing that the days are still long and that it is a prime time for egg laying. Setting up a light in a coop with an automatic timer that turns a winter day into 14 hours of "daylight" is an easy fix for many hen owners.
Automatic Coop Doors

Laying hens are more prone to stress than many animals. This stress can reduce a hen's ability to produce eggs. As with humans, the best way to reduce a hen's stress is to eliminate threats and give her a bit of recreation. Automatic doors on a hen coop can help keep chickens on a regular schedule, providing them with scheduled access to a chicken run, while shutting them in securely at night and guarding against predators. These doors seal securely and even block against an errant paw digging under a door and frightening the hens. If hens are kept in a basic nesting box or have no run area, consider investing in a chicken run extension to give hens a bit more access to the outside world and time to gambol about.
A Clean and Comfortable Nesting Area

Another essential for creating happy and well-adjusted hens is to create as clean and comfortable a nesting area for them as possible. The chicken bedding in a coop should be cleaned and changed on a regular basis and food and water supplies should be kept sanitary and orderly. Placing a hen in this type of efficient environment signals to the animal that it is safe to produce young. Hen owners can look into solutions such as a chicken water feeder or a galvanised chicken feeder to help keep the feeding and resting area neat. The coop itself should also provide some room to move and entertainment for chickens. Many models feature stair ramps and separate upstairs areas, so that hens can move about and relax wherever they like.