Drink your way to health with a juice extractor. Also called juicers or juice machines, the extractors make it easy to create portable, healthy drinks using fresh fruits and vegetables. Some juice extractors pull double duty and perform other functions, too, such as making jam or pasta creations. Shop eBay for some of the top juice extractors and drink your vegetables instead of cooking and eating them.
Magimix Le Duo Plus XL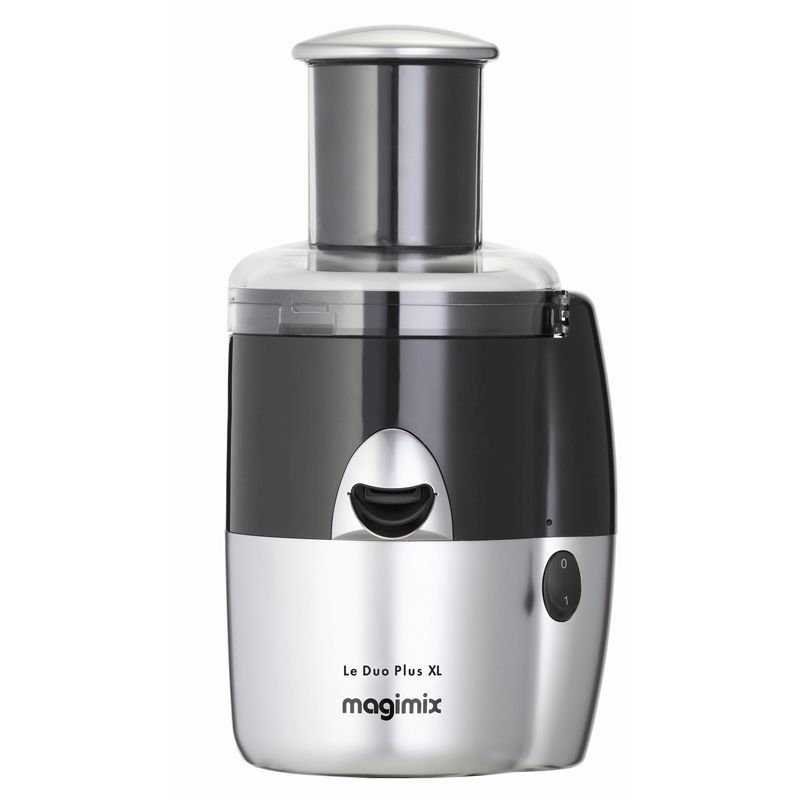 The Magimix Le Duo Plus XL is quite handy to have around. Not only does the juice extractor squeeze fresh juice from fruits and vegetables of all sizes, but it also creates purees and sauces, making it easy to make home-made baby food. Since it has a wide feeding tube, even large fruits fit inside without issue. The Magimix comes in three stylish shades, including black and chrome, and includes a smoothie attachment to make delicious drinks. A 400-watt motor makes the extractor hard working, quick, and efficient, and the Magimix is simple to use. The special extraction system means that the juicer squeezes every bit of juice from your produce, and has a citrus press to get the most from oranges, lemons, and limes.
Omega Vert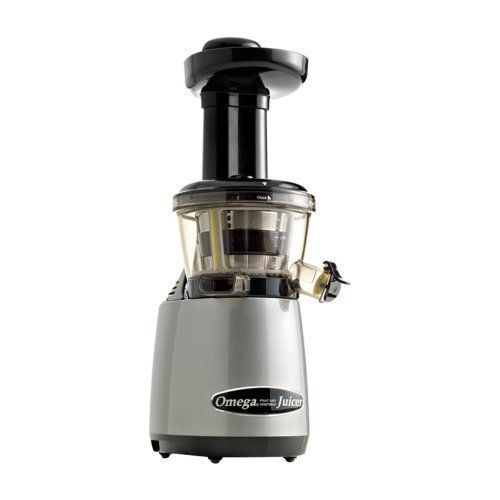 If you want to make quick work of juicing leafy greens, vegetables, and fruits, the highly rated Omega Vert fits the bill. The top-of-the-line masticating juice extractor cuts juicing time in half with its unique vertical auger system, and the cold press extractor juices both soft and hard fruits and vegetables, including wheatgrass, without issues. The Vert has a 2-horsepower motor which makes the juice extractor more powerful than other models, and includes a reverse feature to reduce the risk of clogs. Easy to maintain with an auto cleaning system, the Omega Vert juicer reduces juice oxidation so your juice retains its vitamins and minerals for longer, even after storage. The long-lasting Vert allows you to control the pulp output in your juice with screens, and other features include a wide chute for produce of any size, as well as a stylish appearance.
Samson 6-in-1
A juice extractor that is much more than just a juicer, the Samson 6-in-1 stands out due to its versatility. The Samson is a single auger juicer which efficiently squeezes fruits and vegetables, including leafy greens. The Samson also juices aloe, a unique feature for most juice extractor. Use the Samson 6-in-1 for many applications, including grinding coffee beans, seasonings and spices for cooking purposes, and mincing meat. You can also use the Samson to help you prepare bread and pasta. The quiet juice extractor is easy to clean and maintain, and even crushes ice for perfect cocktails or frozen juice drinks. Make home-made peanut butter and baby food, or create your own applesauce with this powerful, user-friendly juice extractor which comes with attachments and cones for various purposes.