The Japanese guitar manufacturer, Ibanez, is synonymous with versatility and functionality. They produce a long line of electric guitars for new players as well as advanced ones. Since the company has been in existence since the 1920s, there are many models to choose from. However, several models in particular have been particularly noteworthy. The Ibanez Jem, Artcore, and RG have withstood the test of time and critical evaluations from the music industry.
Ibanez Jem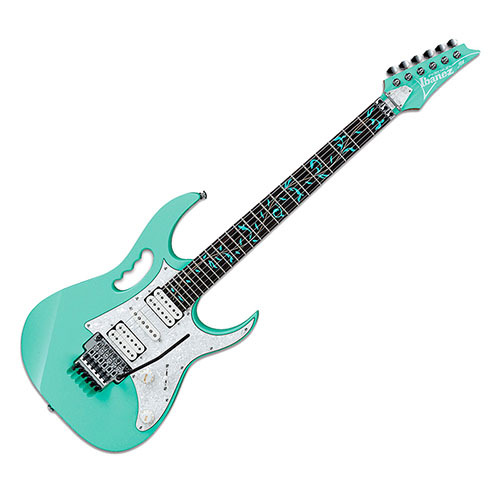 Ibanez joined forces with Steve Vai to design the Jem in 1987. The 6-string solid-body Ibanez Jem guitars can tackle extreme sonic ranges at a fast speed. They come with a 5-piece maple and walnut neck which is ultra smooth as well as durable. The thin, flat profile makes it easy to grasp even for those who have small hands, and the 43mm nut provides comfortable spacing between strings. The Ibanez Jem is made with an alder body which produces a clear, vintage tone perfect for rhythms as well as leads. The first models featured a DiMarzio humbucker pickup on the neck and another one on the bridge. This design lasted until 1992 when another version of the Jem was introduced. This Ibanez guitar was nicknamed the EVO because of the DiMarzio Evolution pickups used on the neck and bridge along with a single coil in the middle.
Ibanez Artcore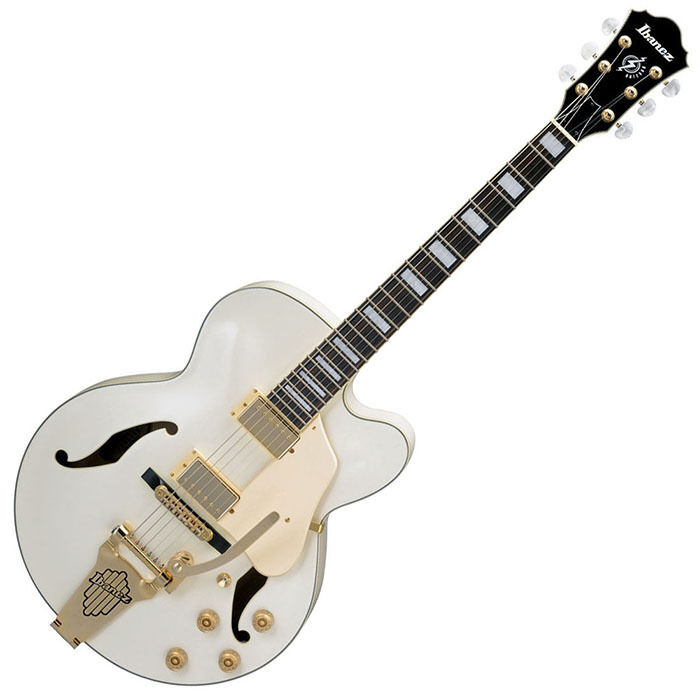 For an affordable, yet reliable Ibanez electric guitar, consider the Ibanez Artcore. It was designed in 2002 with the intent of being affordable for those who are new to the instrument. Since its introduction, the Artcore has gained a reputation for being among the best value guitars on the market. Shoppers are not limited to one design, either. Ibanez made several Artcores over the years that were either solid-body or hollow-body. The Artcore AF75 electric guitar features a maple, hollow body that delivers resonance without unwanted feedback. It is ideal for toned down music such as jazz, whereas the solid-body Artcore editions are best for rock and hardcore music.
Ibanez RG
Due to its popularity, there are more variations of the Ibanez RG than any other Ibanez models. The RG, also known as the Roadstar Guitar, has a long, thin neck and a wide, double octave fretboard with a flat shape. The shape lowers the strings which makes it easier and more comfortable to play chords. This is particularly important for the more aggressive style of playing. Overall, the RG is best known for being an easy to play 7-string guitar, even though 7-strings tend to go in and out of style. The fretboard is either made out of rosewood or maple and the body is typically basswood or mahogany.