While mopeds traditionally had wheels, in the modern era, mopeds without pedals are known as scooters. Many scooter styles are available, with engine sizes of up to 125 cc. Some mopeds look like traditional scooters with a step-through seat and motor, while others look more like motorbikes. Choosing from among the top three moped models ensures you purchase a good quality moped that is safe, roadworthy, offers high performance, and requires minimal maintenance.
Vespa PX 125
The Vespa PX 125 is among the most popular moped models. The name Vespa is synonymous with high quality, iconic mopeds or scooters, and the PX 125 is no exception. This particular model was in production for ten years, between 1998 and 2008, and offers a sleek, retro look, allowing you to recapture a small bit of 1960s culture. The four-speed gearbox and 125 cc single cylinder two-stroke engine offer power and control. The front suspension features a double-acting hydraulic shock absorber on a single arm link and coil spring, making it perfect for any standard road terrain. This Vespa has a top speed of 90 km per hour, allowing you to travel reasonably quickly, but slow enough to be safe.
Honda SH125i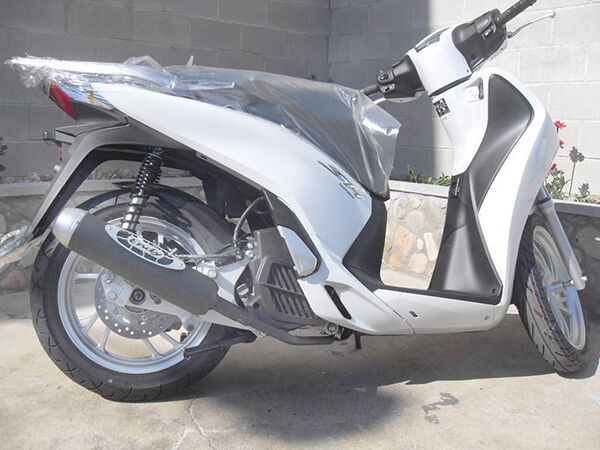 The Honda SH125i is one of the best-selling mopeds in Europe. Renowned for the vehicle prowess, Honda delivers a powerful and attractive scooter in the Honda SH125i. It features a liquid cooled four-stroke engine, offering control, power, and stability. The SH251i has a fuel tank capacity of 7.5 litres, offering optimal fuel consumption of 42 km per litre. Stylish and functional, the Honda SH125i has a distinctive look and boasts a SmartPower engine, providing low friction and Idling Stop technology, making it 25 per cent more fuel efficient than earlier models. The trademark 16-inch wheels' superior control and stability, and the air brake system, offer more responsive braking. The tubular steel frame is lightweight and has a very high tensile strength to weight ratio.
Peugeot JetForce Compressor 125
The Peugeot JetForce Compressor 125 is a popular super-charged moped with a 125 cc engine. The integration of a supercharger and an intercooler provides increased power and torque, offering a high level of control and stability. The single cylinder two-stroke engine features an automatic gearbox and a liquid cooling system. The steel perimeter frame provides enhanced strength. This moped has single-disc front and rear brakes for responsive braking control. With a fuel tank of 6 litres, the Peugeot JetForce Compressor offers a fuel consumption of 3.5 litres per 100 km. This moped boasts a kick starter as well as an electric starter.