Professional cosmetics created by a former makeup artist, Bobbi Brown, offer a variety of high-end lipsticks, lip glosses, blushes, and eyeliners meant to create an array of looks. With many products to pick from, shopping for the perfect Bobbi Brown cosmetics can be overwhelming. Select products from some of the most highly rated, bestselling Bobbi Brown cosmetics and get glamorous.
High Shimmer Lip Gloss
Sparkling and shiny, Bobbi Brown High Shimmer lip gloss combines just the right amount of glitter with long-lasting colour. The vitamin-filled lip gloss keeps your lips hydrated with vitamin E and vitamin C, and the top-rated gloss is not sticky. Available in 13 shades including Bellini, Black Ruby, Electric Violet, and Pink Sequin, there are plenty of shades for every woman ranging from nudes to pinks, burgundy and red colours, and mauve shades. A tapered sponge wand deposits just the right amount of rich, pigmented colour to your lips for all-day shine that makes your lips feel great. This new twist of the traditional Bobbi Brown gloss garners great reviews from magazines and makeup experts, and the formula gives your lips added depth and brilliance. The sparkles are not overwhelming, so it is perfect no matter how old you are.
Shimmer Brick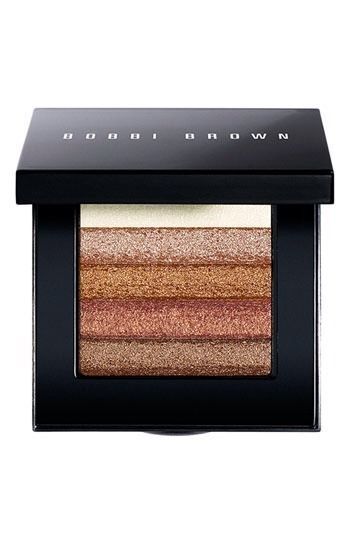 Shimmer Bricks are a favourite of Bobbi Brown cosmetics fans. The Shimmer Brick for your face is a compact which includes a powder blush that doubles as a bronzer. Use five different shades together or separately to highlight and contour your cheekbones and nose. Shimmer Bricks make your skin look lit from within and add a subtle shimmer to your face. Choose the right Shimmer Brick based on the desired effects as well as your complexion. Shimmer Bricks come in six different shades, including a neutral Pink Quartz brick, a peachy Apricot Shimmer Brick, a Bronze Brick for a rich glow, and a Rose Shimmer Brick to add a pretty blush to your cheeks. There are also beige shades for a subdued glow and a Nectar compact that gives your cheeks coral highlights. Use the Bobbi Brown Face Blender brush to apply the shades in your Shimmer Brick for a light, flawless finish.
Smokey Eye Mascara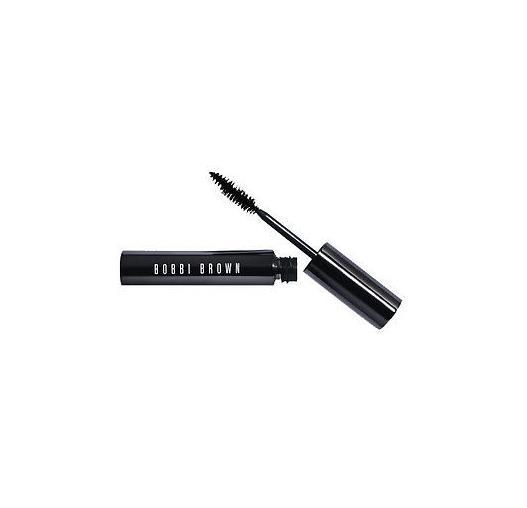 Bobbi Brown's highly pigmented Smokey Eye mascara delivers on full, voluminous lashes with just a couple of swipes of the wand. This fan favourite uses a thicker than average brush to deliver an even amount of mascara to each lash, coating your lashes in rich, deep kohl colour. Lengthen and thicken your lashes and accentuate your eyes with Smokey Eye mascara in the darkest, deepest black to combine perfectly with Bobbi Brown eyeshadows and eye liners, for the ultimate eye look. The mascara does not smudge or crease, and avoids the clumps which happen with other mascaras. Add drama without the dread of 'spider lashes' when you use this makeup bag staple.