For some, a smartphone cannot take the place of a PDA. It can note confidential information and share it among secure devices without potential for telephone leaks or caller interruptions. It holds a charge for weeks, not hours. That is why the handheld has remained a critical tool for hospitals, warehouses, facilities, and some educational and government applications.
Palm TX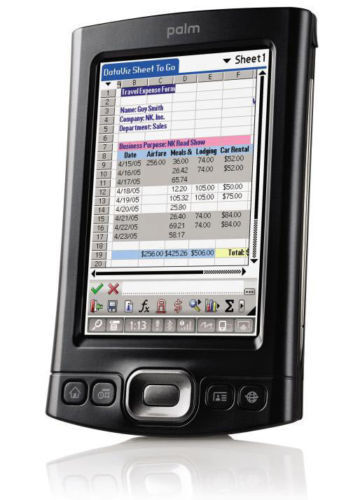 The Palm TX followed the Palm Tungsten shortly before the company shifted to smartphones. The Tungsten was the first Palm to produce voice memos that could be HotSync'ed to the primary computer. This freed busy users from having to learn the Graffiti alphabet for written memos, speeding notation. The TX upped memory dramatically, from 16 to 128 MB, so that the user is less dependent on the SD memory card for document storage and managing business applications. This Palm PDA has wireless and Bluetooth capability for connection to mobile telephones and other devices. It runs the Palm OS with a 312 MHz processor.
HP iPAQ 214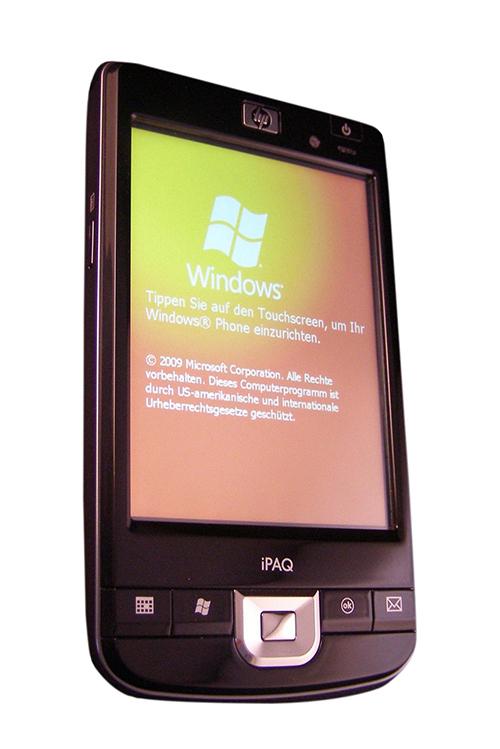 The enterprise model in the iPAQ line, the HP iPaq 214 connects easily with other devices via Bluetooth and built-in wireless networking. The PDA operates on a Windows Mobile 6 Classic platform with a speedy 624 MHz processor, making Internet searches rapid and running business applications such as Word, PowerPoint, and Excel relatively fast. The 640x480 resolution of the 4-inch touch screen makes documents and search results very readable, even outdoors. HP PDA users can store important business information on an SDIO and compact flash beyond what fits on the 128 MB internal memory.
Dell Axim X30
The Dell Axim X30 provides Bluetooth and wireless connectivity on a 3.5-inch display with a 240x320 resolution. The case includes four shortcut keys to the calendar, contacts, inbox, and home page, plus buttons for voice-record and one to enable or disable Wi-Fi for one-click access to the Internet. This Dell Axim features convenient single-hand navigation using a jog wheel and a five-way navigational keypad. Moreover, it includes pocket versions of Word, Excel, Internet Explorer, and Windows Media Player 9.0, with voice recording capabilities. The standard model runs Windows Mobile OS with a 312 MHz Intel processor; look for the top-end version with the 624 MHz processor to obtain more speed. The top-end unit also comes with a desk-top cradle; both come with USB cable, AC adapter, and power cord. With 64 MB of RAM on board, adding an expansion card is worthwhile.