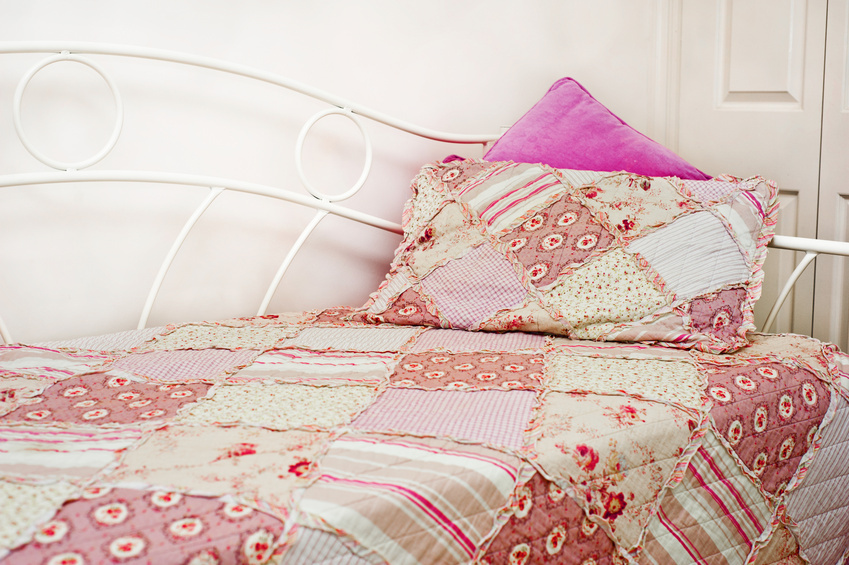 As with any new hobby, it may take a bit of time for all the skills to come together for new quilters to create the stunning patchwork quilts they dream of making. Because of this, beginning quilters may want to start with patterns that are simple to piece and easy to sew. Basic patchwork patterns that allow beginners to develop their quilting skills are a great place to start.
Simple Block Pattern Quilt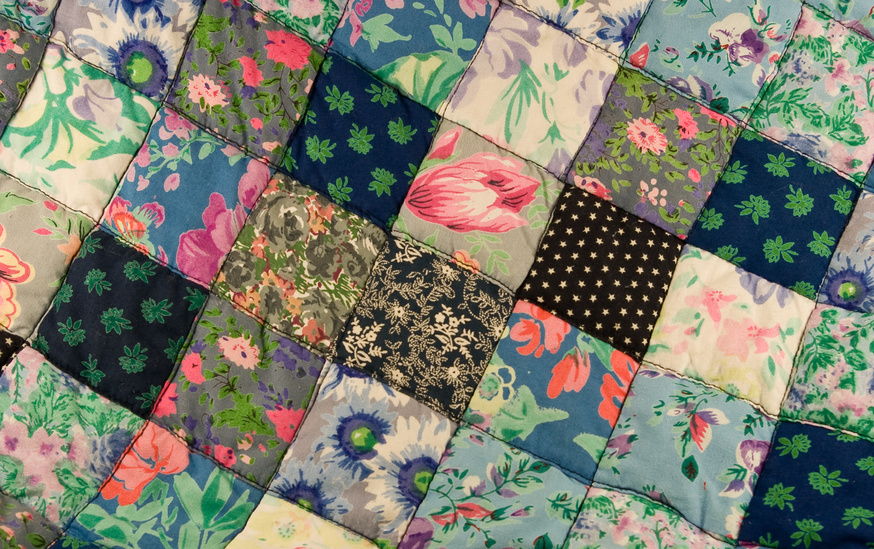 Many experienced quilters suggest beginning quilters start with a simple block pattern. Start by cutting the fabric pieces to a standard quilt block size of 16.51 cm by 16.51 cm or by purchasing already cut blocks in colours that you find pleasing. This large size is easy to work with and does not require you to piece together several sizes of fabric to create the square. You can find pre-cut blocks of new and vintage fabric in the correct size for quilting, and you may also find fat quarters useful as well. Sewing a simple quilt of pre-cut blocks is a good way for you to learn the skills needed for more complex patchwork quilt patterns. You can also find patterns and instructions for simple block quilts.
Beginner Framed Block Quilt
Framed quilts are easy to work and do not require you to piece together complicated shapes or sizes when creating a handmade patchwork quilt. Using squares and rectangles, you frame the quilt blocks, much like a picture frame, to create a narrow or wide rectangle between each block. As with all quilts, this one requires 0.64 cm seams and the ability to control the width and straightness of the work. A good second lesson, the framed quilt requires only basic sewing skills. Crafting a 92 cm by 137 cm quilt is the perfect size for a baby or toddler quilt and gives you the opportunity to hone the skills needed to tackle projects that are more complex.
Granny Square Quilt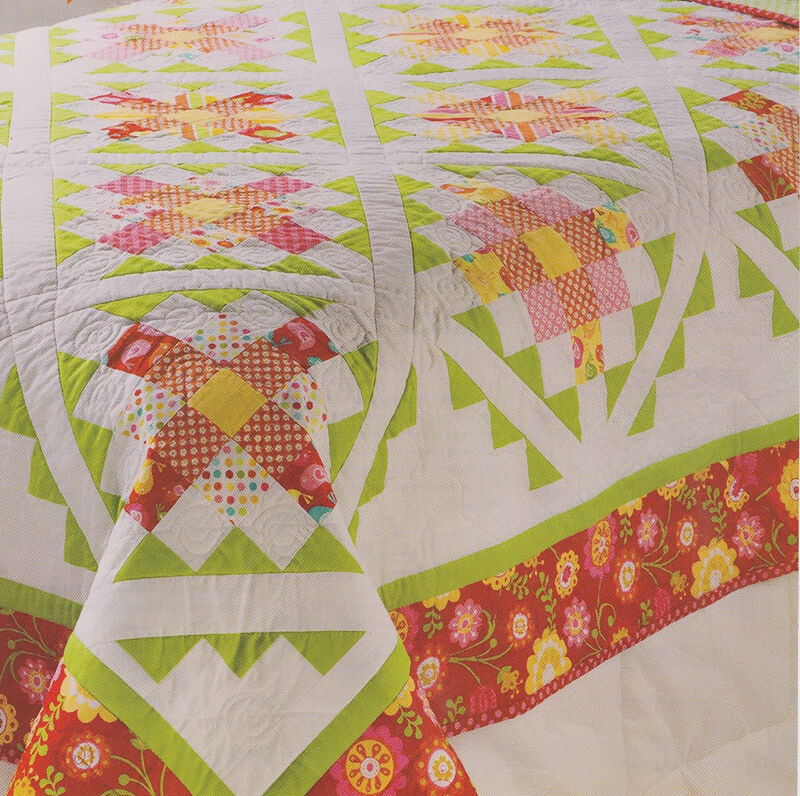 Granny square quilts pieced together with 6.35 cm squares are a quick and popular choice for fast, easy beginner patchwork quilting patterns. Granny square quilts look a bit scrappy and you can construct them using purchased pre-cut blocks or a jelly roll of fabric. You can complete this fast and easy quilt with a pattern and set of instructions. Great for a child's bedroom, an infant's first blanket, or a patchwork throw for the sofa, granny squares build on the skills learned from block quilts. Granny squares are also a great way to use leftover fabrics and scraps from other projects or personalise the quilt by using pieces of childhood dresses, shirts, or trousers.