Photo canvases offer a broad spectrum of gift options. The possibilities are virtually limitless, as just about any picture with decent depth quality can be printed on a canvas. Moreover, design options increase with combining more than one picture together. Photo canvases are well suited for creating picture collages, mosaics or multi-canvas ensembles.
Wedding and Anniversaries
A photo canvas can be a better choice for a wedding gift than a painting. Find a picture of the couple's early days, have it enlarged, and printed on a large canvas. Add a frame so it can become the perfect reminder of their love on a bedroom wall. You can further customise by leaving a blank spot that can later serve as a place for a personalised message and a signature. As for anniversary gifts, use pictures from the wedding itself. Spouses can gift one another some of the best wedding day memories captured on photo. The wedded couple's first kiss or the first dance makes for a lovely large canvas picture.
Canvas Collage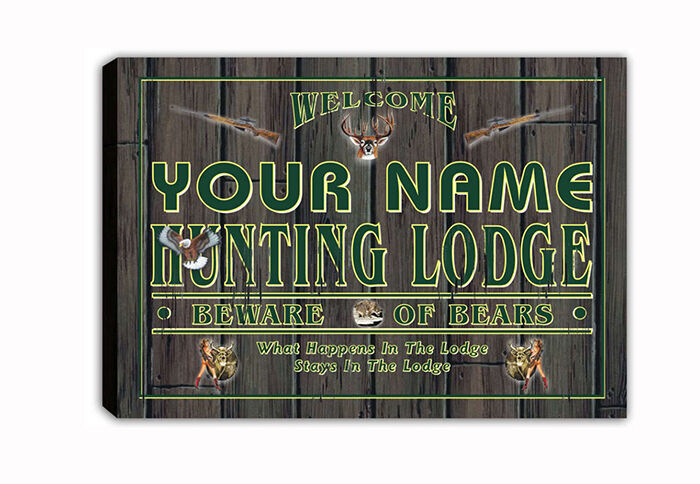 Creating a picture collage can work as a gift for numerous occasions, such as birthdays and graduations. Find the desired pictures, and use a software tool to integrate them in a single canvas print. Those without any computer skills can rely on tech-savvy friends or pay for design professionals. A similar personalised canvas print can beautifully commemorate special occasions, such as milestone birthdays, anniversaries, and Mother's and Father's Day. Create an ensemble of childhood photography, and print them on a small or a medium-sized canvas. Recipients may not have a spot for a large personalized canvas, but a smaller print can fit in many more places, such as the office or a nightstand back at home.
Ambient Wall Art
Ambient canvas wall art livens up the decor in a new home. Consider choosing a canvas with a matching predominant colour as the room's decor. Large canvas wall art can even become a focal point. Themed canvas prints with scenery from large famous cities, such as London, Paris, and New York, always prove popular. Moreover, kitchen canvas wall art brings elegance to an often-used room. Prints with food and spice themes would fit right in on a kitchen wall. Fortunately, many prints come in several sizes, often between A0 and A4.