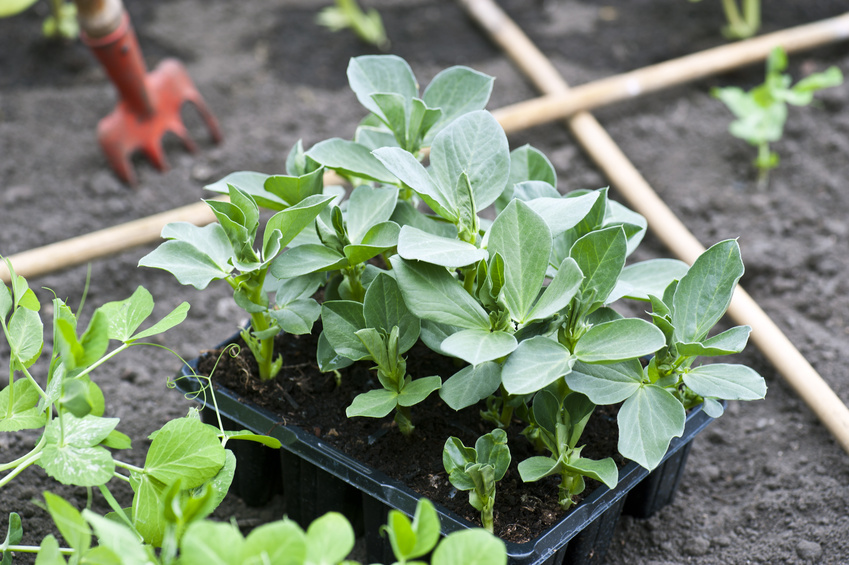 Using plug plants helps you get an outdoor garden going quickly, without having to wait for young plants to germinate and grow. Plug plants change the appearance of a yard or garden overnight, and are great for anyone with pets, who does not have time to germinate plants, or who needs new plants overnight. While you can plant plug plants anywhere, there are three main places that most people plant theirs.

Plant Plug Plants Along a Path
Plug plants are great for use along a path, because the area is highly visible to anyone who might be visiting. You can choose flowers such as geraniums, begonias, and verbenas, or perennial plug plants if you want them to keep coming back. Various grasses also make lovely path plug plants. Look for small, decorative, and stylish plants. Trailing plug plants are a good idea if you have a small garden wall.
Use Plug Plants to Fill Gaps in a Garden
If some plants in your garden have died, then you can replace them with plug plants. It is usually a good idea to choose the same type of garden plug plant to fill the space left by the previous plant but you can mix and match if it is a hybrid or self-pollinating variety. For example, if you have a line of flowers with a gap, then a plug plant is an ideal way to correct the issue. You can use the same policy for gaps in vegetable gardens and in ornamental gardens. However, the new plant might not be the same size as the old one, so shop carefully if you are filling a gap.
Plant Plug Plants in Garden Boxes
The best place to plant plug plants is in your normal gardening space or gardening box. Buying vegetable plug plants such as tomatoes, cucumbers, kale, or leeks means that you can start getting vegetables sooner without having to worry about waiting on the seeds to germinate, or worrying about birds, frost, or insects that often cause problems to young plants. Buying plug plants is also ideal if you waited too long in the spring to plant, because it means that you can enjoy your garden anyway. Plug plants are available for a great deal of different vegetables, but availability does vary depending on the time of year. Tomato plug plants, seedling peppers, and leafy vegetables are usually the most common options.