A high-quality pool table is an expensive investment. Most are slate pool tables with solid legs and long-lasting rails, providing an excellent surface to play on for years. The top 3 suit buyers looking for a durable, first-class model.
Brunswick Black Wolf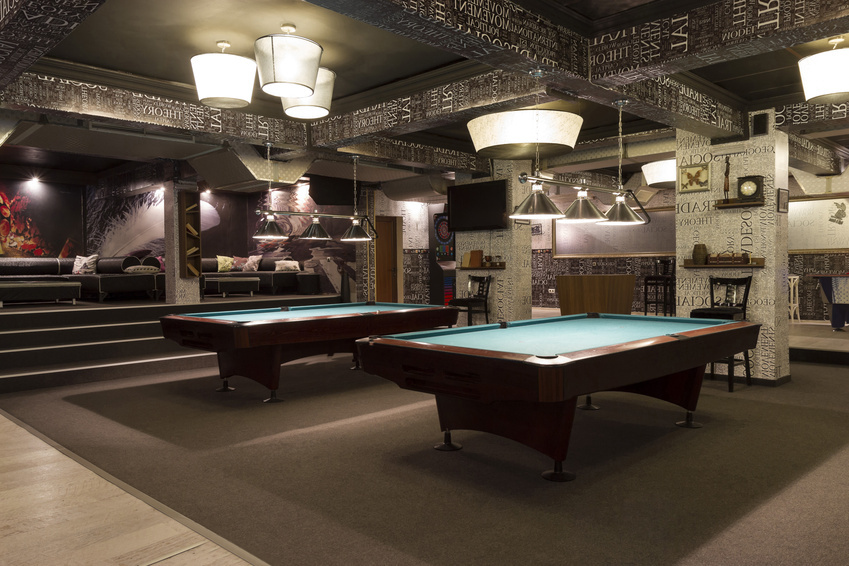 The Brunswick Black Wolf is an American pool table that uses a set of spots and stripes balls. It features a three-piece sectional slate bed and comes in 7- and 8-foot models. Contemporary in style, the Black Wolf comes from a company that has made world-class billiard tables since 1845. A durable base frame made of veneered hardwoods supports the slate bed, and high-torque bolts keep the strong and sturdy base together. True to its name, the table features a jet-black laminate and dark-coloured cloth. The Black Wolf also features a ball return system. Moreover, some vendors supply the table with a set of pocket balls and cues.
Supreme Winner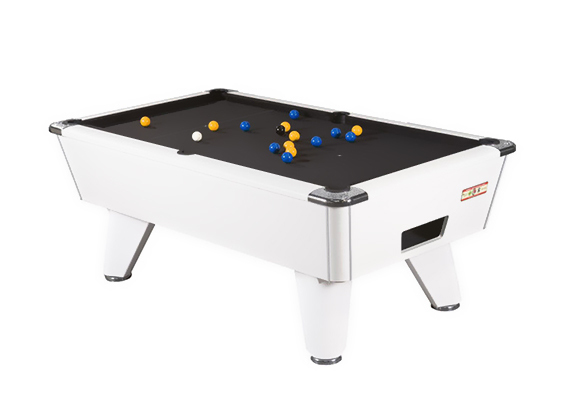 Based in Lancashire, Supreme is a British pool table maker who has supplied the industry with high-end tables for over 25 years. Used in many major English pool tournaments, the Supreme Winner pool table and uses red and yellow balls as standard. Buyers can opt for 6-, 7-, or 8-foot sizes, all featuring one-piece Italian slate beds. The largest model weighs over 275 kg, and the smallest weighs less than 200 kg. All models offer buyers a wide selection of laminate choices, including aluminium, black pearl, mahogany, and walnut. Buyers can also opt for electronic, mechanical, or free-play mechanisms. This English pool table features fine woollen cloth available in a number of colours, such as green, blue, burgundy, or black.
Optima Pool Oxford Pool Table
Doubling as a dining table, Optima Pool's Oxford model features a 19-mm thick one-piece slate bed. Like other pool dining tables, the Oxford model is an excellent option for those who do not have the space for a separate pool table. It is available in 6- and 7-foot sizes. Made in England to the same high standards as commercial options, this English pool table combines MDF (medium-density fibreboard) with a laminate finish. It comes with matching two-piece dining table top and solid wood legs. Adjustable chrome feet make levelling the table an easy task. Despite serving as a dining table, it offers an excellent playing experience. The Oxford pool dining table usually comes with a set of English pool cues, red and yellow pool balls, and other pool table accessories, such as brushes and chalk.