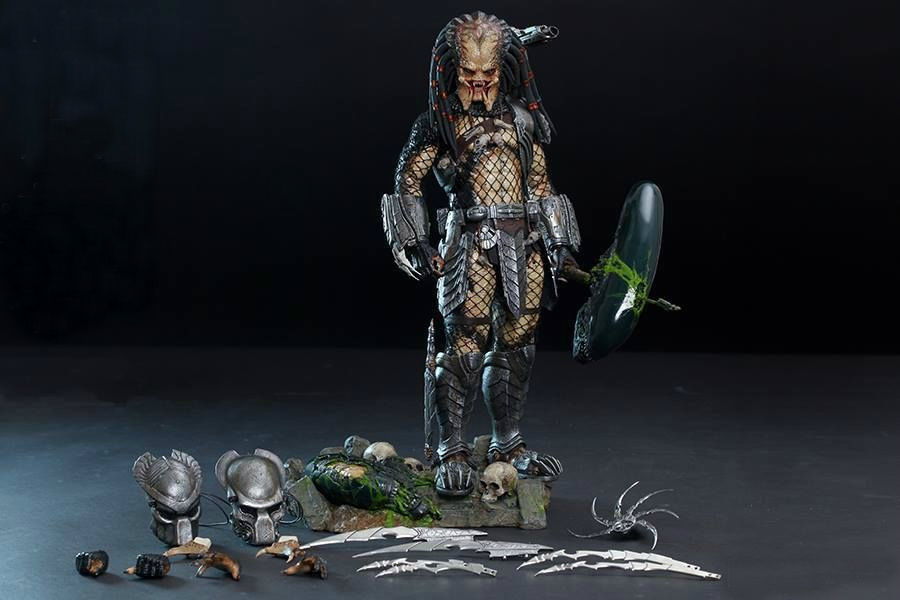 The image of the Predator as the ultimate hunter of the universe has been around since the first "Predator" movie from 1987. Reappearing and even stronger in the sequel, he battled the most vicious alien race in the galaxy in the "Alien vs. Predator" movies. The Predator's combat style and weapons of choice evolved with each new movie and countless Predator figures portray this character.
NECA 25th Anniversary Jungle Hunter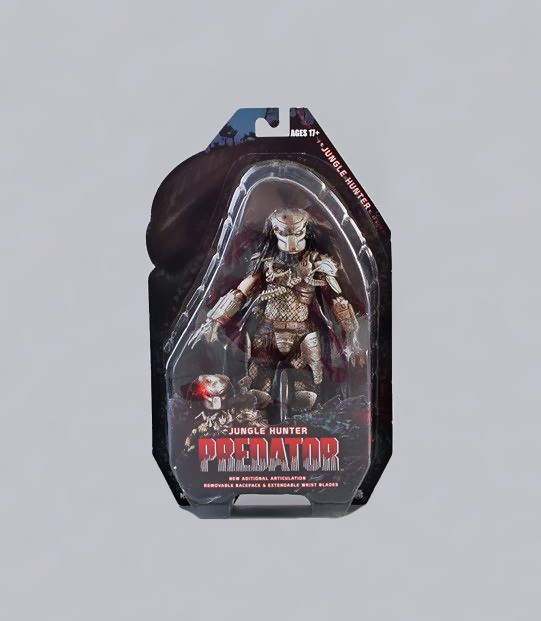 As the first Predator from the big screen, the Jungle Hunter Predator is worthy of every collection. It is also known as the classic Predator. NECA released a new Jungle Hunter for the 25th anniversary of the Predator series, and it is almost identical to the one released back in 1989. NECA made it more articulated, by adding ball-jointed legs to the figure. The modern Jungle Hunter has fully articulated legs and 25 different points of articulation. Its other features include extendable wrist blades and a removable rucksack. In its upright pose, it is hard to tell the difference between the old NECA Predator and the new one. However, a close inspection reveals a bit more detail and slightly shinier armour on the newer one.
NECA Masked City Hunter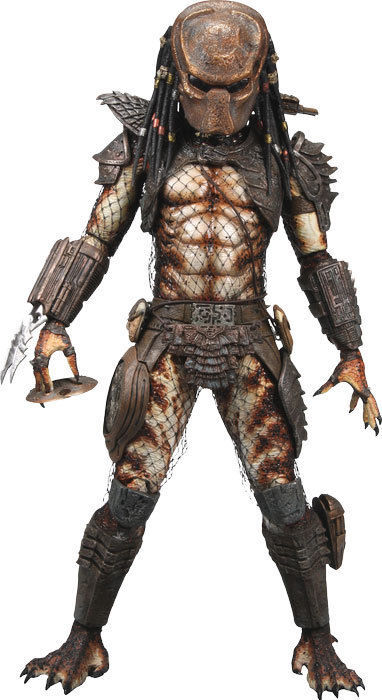 The City Hunter earns the right to be a part of any Predator collection, as it is the main character in "Predator 2". NECA has released both an unmasked and masked version, but the latter offers better detail. Part of the Predator Series 7, the masked City Hunter has over 25 different points of articulation. This model does not have interchangeable hands, but the accessory set includes the Predator smart-disc and extended spear. This NECA Predator 2 figure comes equipped with a small pouch for the disc, and his left hand is fixed in a spear-holding pose. NECA has offered the City Hunter as part of a two-pack with the original Jungle Hunter, but the pack comes with fewer accessories than separate purchases do.
Gort Predator
The Gort Predator has the prototype mask supposed to be used for the first Predator movie. Though swapped with something more simplistic, this same mask saw eventual use for the Guardian Predator. This San Diego Comic Con exclusive represents a symbol of the Predator origins and features many details. A Gort Predator box comes with some interesting accessories, such as the popular human skull and spine remains. Moreover, it comes with a pair of extra hands. Highly articulated like most NECA action figures, the Gort Predator is a 1 to 4 scale figure, which makes it as large as some small Predator sculptures.