Action Man is a series of action figures that have captivated the imaginations of children throughout the UK for generations. Similar to America's G.I. Joe franchise, the figures are all different types of military personnel. The uniforms are often very authentic looking, making them great items for collectors and military aficionados as well as young children.
Action Man: A Brief History
Action Man started when a sales director gave an American G.I. Joe to his grandson as a gift. Upon seeing that his grandson enjoyed the figure, he decided to see if something similar would sell in the United Kingdom. Launched in 1964, they went on to become one of the most well known series of action figures. The first series was discontinued in 1984 and Action Man figures from that period have become collector's items. However, in 1993 the series was rebooted with newer guns, tanks, and uniforms. With this in mind, the figures created between 1966 and 1984 are worth much more than the more recent additions to the series.
Parachute Regiment Outfit
This figure, like all of the rare Action Man toys, is from the original lineup. The original box contains a number of accessories, including a full camouflage parachute outfit and a red beret cap. Apart from this, other accessories include three silver grenades, a canteen, and an assault rifle. The packaging features artwork from the original lineup, making this worth a great deal of money if it is sealed in its original packaging.
Motard Gendarmarie French Motorcycle Police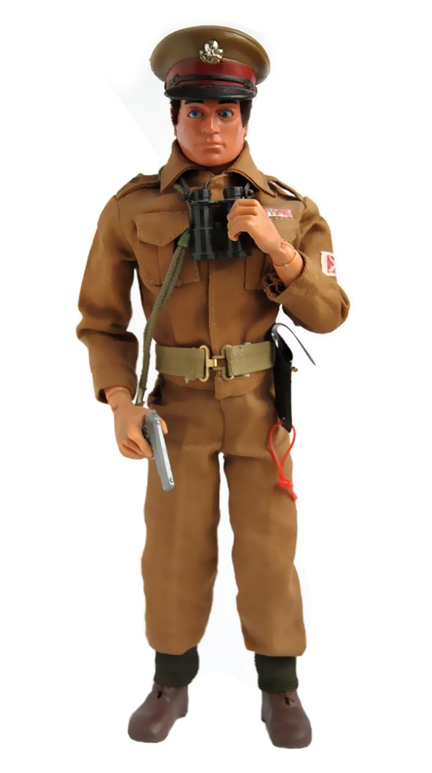 This is a fairly rare figure that contains a number of accessories that were true to the era of its release. The black uniform with white belt and long boots are all here. This package also contains a helmet with sunglasses for your Action Man figure. There is also a realistic pistol and holster.
Action Man Desert Fighter
This extremely rare figure is surprisingly minimalistic in its design. It is simply a shirtless Australian man with a large bush hat, shorts, shoes, and a Thompson submachine gun. These figures are worth a significant amount of money, especially if it is still in the original packaging.