Razer headsets offer superb sound quality and voice reproduction, allowing gamers to immerse themselves in fantasy environments. The Razer gaming headsets come with useful features such as virtual surround sound and noise filtering microphones. The Razer Tiamat, Razer Megalodon, and Razer Kraken Pro provide superior performance and value for money.
Razer Tiamat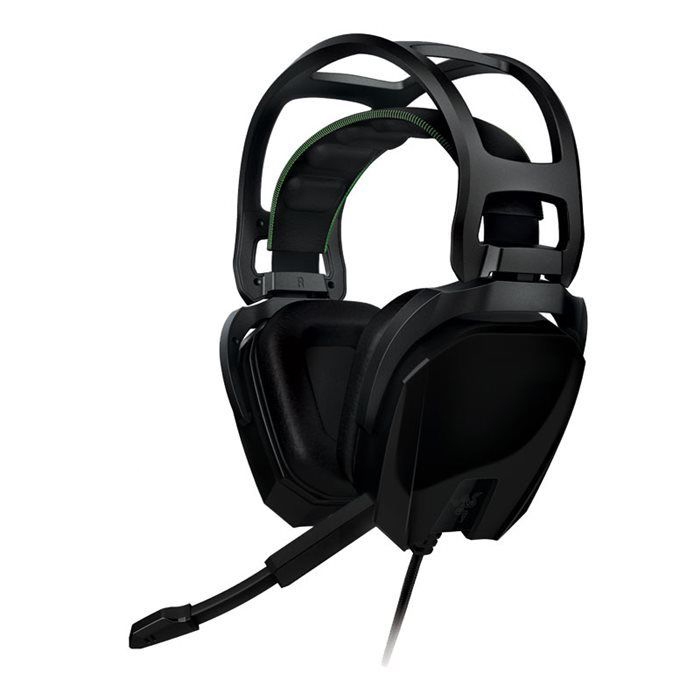 The Razer Tiamat is a circumaural gaming headset that contains 10 integrated drivers for 7.1 surround sound. This level of sound quality allows you to hear your virtual enemies sneaking up on you and precisely identify the direction of attack. This sturdy headset features padded ear cups that remain comfortable during extended use. The Tiamat comes with interchangeable ear cup covers, a retractable unidirectional microphone, and braided fibre cable. This headset delivers crisp, clear sound reproduction. The speakers have a frequency response of 20 to 20,000 Hertz (Hz). You can set the volume, bass depth, and audio positioning to customise the sound to your gaming needs. The audio control unit allows you to set the master volume, microphone volume, and speakers, mute the audio, and toggle between surround and stereo sound.
Razer Megalodon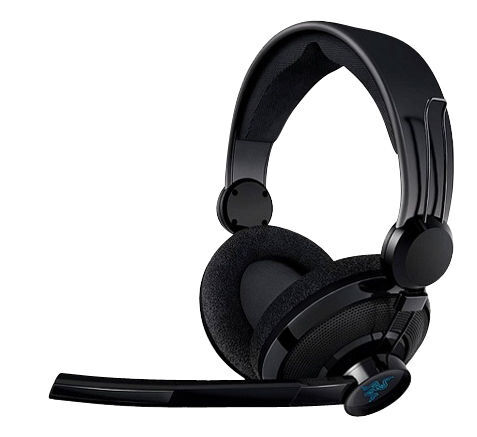 The Razer Megalodon offers 7.1-channel virtual surround sound and acts as a stereo gaming headset with games that do not support surround sound. Its integrated sound card handles the virtualisation of the surround sound, saving precious computer resources. It comes with a noise filtering, amplified microphone for clear voice reproduction. The speakers offer 20 to 20,000 Hz frequency response and contain 40-millimetre drivers with neodymium magnets. The Razer Megalodon comes with a 3.3-metre cable for improved freedom of movement while gaming and a gold-plated USB connector. The ear cups provide a snug, comfortable fit that improves sound quality without causing fatigue.
Razer Kraken Pro
The Razer Kraken Pro is an analogue gaming headset with an ergonomic design. It has a retractable microphone and high-quality 40-millimetre neodymium magnet drivers. The drivers provide clear high-range and mid-range sounds as well as powerful bass. You can pull out the microphone boom when you need it and adjust it for optimal positioning. The closed ear cup has plush padding that ensures excellent sound isolation so you can immerse yourself in gaming audio without distracting others. This headset comes with a 3.5-millimetre combined microphone and speaker jack as well as a splitter cable that offers microphone support for mobile devices and full connectivity to your gaming computer.