Sometimes bulky light fixtures ruin the ambiance of a room, or the space is too small to fit a fixture but too dark to go without additional light. Installation of a recessed lighting kit, which installs inside the surfaces of walls or ceilings, easily resolves these problems. This causes the lights to sit flush with the surface, and homeowners can use recessed lighting kits as direct or indirect sources of inconspicuous lighting in their homes. Whether users need to light up focal points or illuminate entire workspaces, the recessed lighting makes it easy to achieve results.
Recessed Lighting Considerations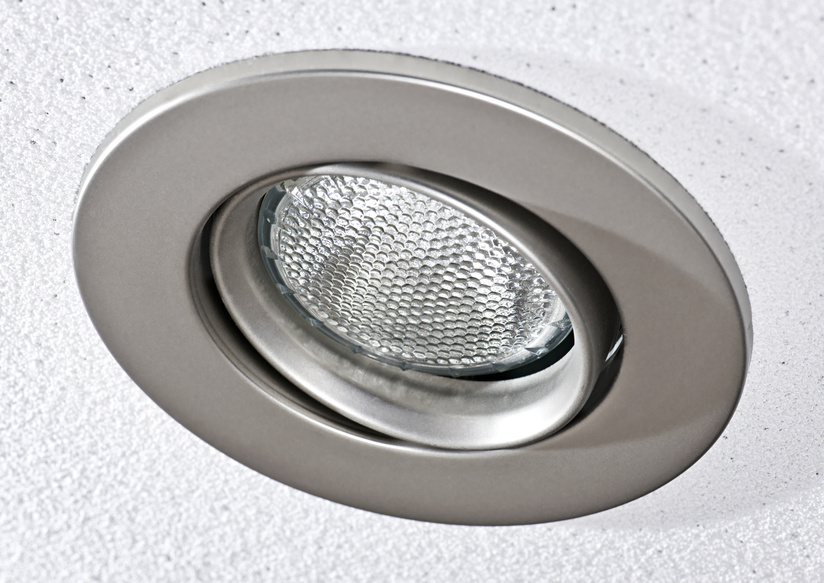 Users must consider several aspects when shopping for recessed lighting kits. The size and quantity are the most obvious considerations. If the lighting is for a large room, then more lights are necessary, as opposed to a single light meant to light up a piece of art. To decide on a light size, a user should determine the minimum amount of wattage the room needs by multiplying the width of the room by the length of the room. The resulting area multiplied by 1.5 results in the minimum amount of wattage needed to properly illuminate the space. Owners can then choose to increase that number if they prefer brighter lighting.
Globe Electric 90540 4-Inch Recessed Lighting Kit
One way to obtain quality lighting in a space is to use a large recessed lighting kit that comes with several bulbs. The Globe Electric 90540 features 10 recessed lights that are each 4 inches wide. The 50-watt light bulbs swivel in their housings so users can direct the lighting wherever they want. Installing several lower wattage lights is a great way to disperse light evenly throughout the room. This particular set comes in white, black, and a few other colours.
Canarm RN3NRC1WH6C Recessed Lighting Kit
Lighting a bathroom or a bedroom is easy with the smaller Canarm RN3NRC1WH6C recessed lighting kit. It comes with six multi-directional, 50-watt bulbs. The white finish is inconspicuous against a white ceiling, and users can direct the beams of light to create a particular ambiance.
Triangle LED Under Cabinet Lighting Kit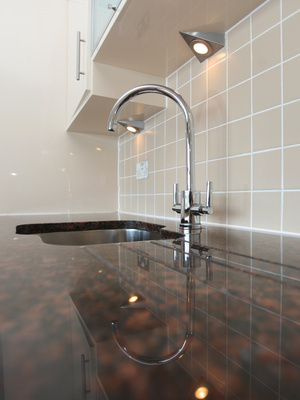 Not all recessed lighting installs into ceilings. The Triangle LED lighting kit illuminates the counter space in a kitchen while serving as attractive accent lighting. Each unit contains a recessed LED light within a triangle housing. The housing attaches underneath the cabinet and turns on and off with a button.