Buyers interested in the British regiment can find regiment books detailing information about the battalions comprising military units, successful campaigns, and a pictorial review of battles and victories. Whether an historian or simply an admirer of regimental history, the top regiment books give readers an up-close account of the aspects of war.
'Where Did That Regiment Go?' by Gerry Murphy
The author, a member of the Royal Marines Reserve, answers 'Where Did That Regiment Go?' by providing a military family tree. Readers enjoy tracking down British regiment lineage quickly when tracing name changes occurring within a timespan of a century. Murphy provides appendices to show tributes, colours, and crests, available at a glance, giving readers clear and concise data. People in high places often ask the retired scientist and textbook writer to authenticate regimental titles, making the author a veritable resource when substantiating information in documents and monuments. Buyers appreciate having this type of material in one volume when searching for factual evidence.
'British Regiments 1914-1918' by Brig. E. A. James
One of the most thorough British Army regiment books is 'British Regiments 1914-1918' when researching a particular battle of the Great War or World War I. The author lists service records from Aug. 4, 1914, through Nov. 11, 1918, documenting military encounters of 31 regular, 17 calvary, and 57 Yeomanry regiments, a subunit of the British Territorial Army. Helpful appendices and tables list types of battalions, infantry divisions, honours, and casualties. The handy index gives readers and researchers a bird's eye view of the book's contents, taking any confusion out of the research process.
'Famous Regiments of the British Army' by Dorian Bond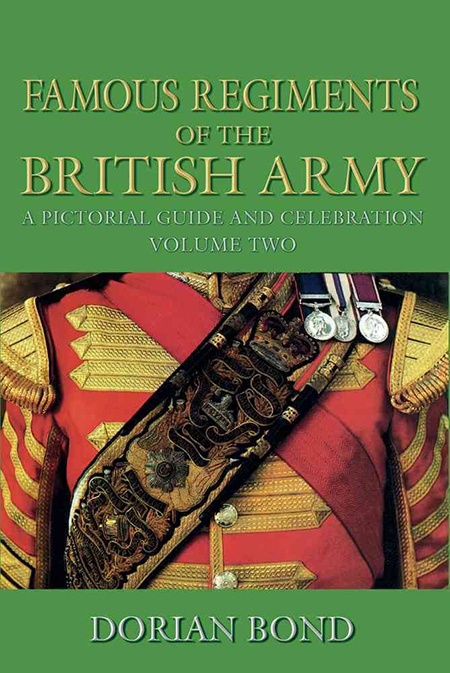 Another top British army book popular amongst readers is, 'Famous Regiments of the British Army' available from eBay sellers. Pictures do speak a thousand words especially this pictorial guide prepared by a long-time student of British history. The author personally visited many of the battlefields, museums, and national archives so that the book is the best-possible representation of historical facts. Bond reviews 36 famous regiments to include artwork and photos portraying soldiers in uniform over a period of centuries. The author gives an accounting of courageous efforts by the British army, and at times subsequent losses, bringing war stories to life. This is a second volume in a series centring on the more renowned battles. As with volume one, the writer gives all profits to Help for Heroes, an organisation with the goal of supporting wounded veterans and their families.