While headphones and earphones deliver quality personalised sound, the sound means little without comfort. Ear pads deliver on comfort, but also wear out over time. They can rip and tear, as the material wears down from constant use. You can consider the top replacement ear pads before making a decision on which ones to purchase based on your particular brand and model of earphones.
Bose Around Ear and Triport Compatible Ear Pads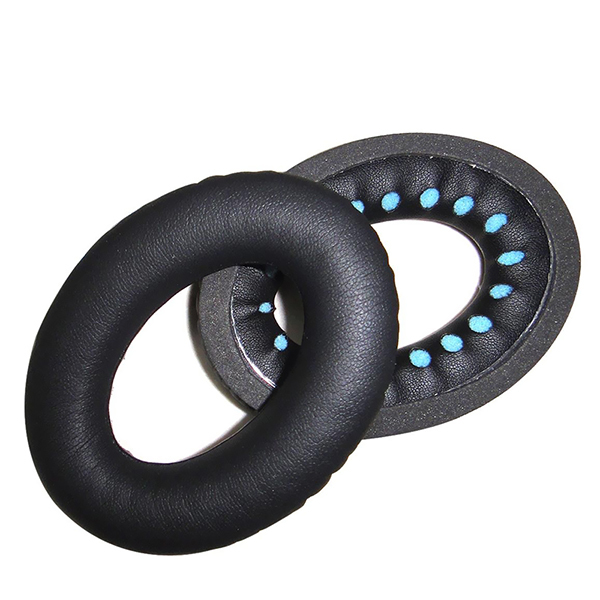 Made from leather, the replacement ear pads work with Bose Around Ear AE1 and Triport 1 TP-1 headphones. Both of these headphones fit over the head and ears, rather than in the ears like many earbuds and Bluetooth headphones. They look and feel as good as the original pads. These ear pads also include a pair of inner foam mats that offer more cushioning material. These ear pads align with the mounting posts found on the headphones and snap on with ease. However, always make sure the plastic rings on the headphones fit securely on the plastic flanges surrounding the ear cup rims.
Bose StayHear Tips
Made for earbuds that fit comfortably into the ears, rather than headphones that fit around the head, Bose StayHear Tips feature a soft clear silicone material that offers hours of listening pleasure along with comfort. These silicone tips stay in the ear even during physical activity, so you can wear them in your ears during a run outside or a run on the treadmill and never worry about them falling out. When the silicone becomes dirty, just wash them with lukewarm water and a gentle soap, or wipe them down with an antibacterial wipe. They stay in the bowl of your ear without putting pressure on the eardrum and use the ear ridge for added support. These StayHear Tips work with all versions of Bose in-ear headphones.
Monster Beats by Dr. Dre Studio Headphones Replacement Cushions
The powerful sounds that come from Beats headphones by Dr. Dre go through cushioned ear pads that can wear with constant use. Replace them with these durable leather pads that offer flexibility and long-lasting life. The cushion aligns with the mounting posts on the headphones and snaps into place with ease. When removing your old ear pads, loosen the edges with a sturdy plastic card without leaving any leather or glue residue behind. Match the three holders on the headphones with the three holders on the pads and gently twist them in clockwise until you hear a click that lets you know you installed them fully.